SHAREHOLDER DISPUTES AND CLASS ACTIONS
IN-PERSON ONLY
24-25 November 2021 | The Royal Horseguards Hotel, London
Expert Speaker Faculty: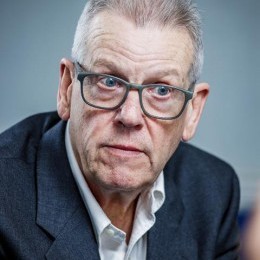 Walter Merricks CBE


Walter Hugh Merricks CBE, who qualified as an English solicitor, has held a number of senior appointments in legal and public institutions, the best known being his tenure as the inaugural Chief Ombudsman of the Financial Ombudsman Service. He is now Chair of IMPRESS, the Independent Monitor for the Press, and the law reform charity JUSTICE. He is a member of the Civil Aviation Authority's consumer panel. As proposed class representative, he has filed a £14 billion class action claim on behalf of British consumers against MasterCard Incorporated before the Competition Appeal Tribunal.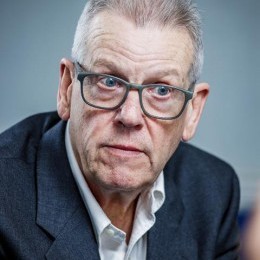 Walter Merricks CBE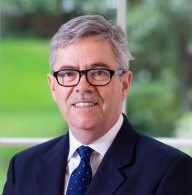 David Greene
Senior Partner and IPP of Law Society of England & Wales
Edwin Coe (UK)
David served as the 176th President of the Law Society – the independent professional body for solicitors in England & Wales. In this role, he represents the organisation at home and abroad, and is Chair of their Council. David won the Law Society's presidential election for 2018 and was appointed as Deputy Vice President in July 2018, becoming Vice President in 2019 and President in 2020-1.
He has developed a strong following in contentious competition work being involved in cases in front of the Competition Appeal Tribunal (CAT), High Court and Competition Commission. He has for many years advised sovereign states on disputes in international tribunals and particularly specialises in work involving governments in sub-Saharan Africa.
David was appointed by the Lord Chancellor to the Civil Procedure Rules Committee in 1997. He was then appointed in 2002 as a member of the Civil Justice Council. He is the author of "Civil Procedure Rules", an associate editor of "Civil Practice Manual", on the editorial board of Butterworths' "The Civil Court Practice" ("the Green Book"), a contributor to the Law Society's "Civil Litigation Manual", and the author of two titles for Atkins Court Forms.
David has worked on numerous high profile cases including:
Railtrack shareholders' action against the Government
Northern Rock
Resort Hotels
E-District
many shareholder groups in complaints to the FSA and in private claims including Langbar, Mayflower and Torex
depositors in KSF (Isle of Man)
investors in the Madoff fraud
Stanford Investment Fund.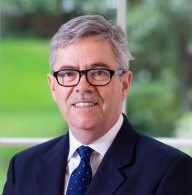 David Greene Senior Partner and IPP of Law Society of England & Wales
Edwin Coe (UK)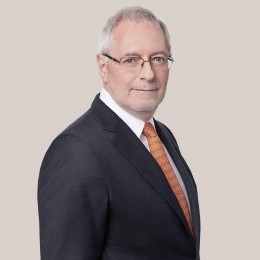 André Durocher
Partner, Class Action Defence Attorney
FASKEN (Canada)
André Durocher practises in the areas of class actions, environmental law, energy law, and Aboriginal law. André is an experienced litigator and defends clients before the civil and penal courts and administrative tribunals.
He has defended clients during class actions in the areas of environmental, consumer protection, competition, food, energy, pension plans, municipal, and Aboriginal law. He represents pharmaceutical laboratories, railways, airlines, manufacturers, municipalities, and motor racing organizations.
André defends companies charged with penal environmental offences or subject to administrative remedies, such as actions to revoke environmental permits. He is also asked to intervene in connection with injunctions and Aboriginal land claims.
He is the author of Environmental Class Action in Canada, published in 2018 by Thomson Reuters.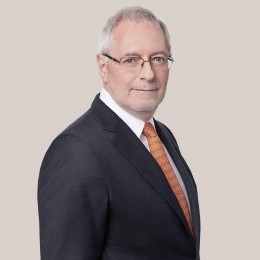 André Durocher Partner, Class Action Defence Attorney
FASKEN (Canada)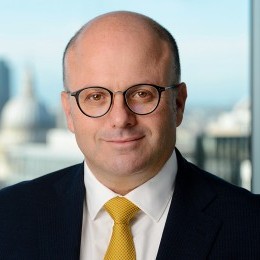 Boris Bronfentrinker
Partner
Willkie Farr & Gallagher LLP
Boris Bronfentrinker heads Willkie's Antitrust & Competition Litigation practice in London. He is a solicitor advocate practicing in complex commercial litigation, with particular experience in competition litigation. He has represented clients, both as claimants and defendants, in leading and high profile cases in both the High Court of England & Wales and the Competition Appeal Tribunal, as well as coordinating competition litigation proceedings in other jurisdictions globally. Regularly acting for both claimants and defendants gives Boris a unique perspective and insight into the conduct of competition disputes from both sides. Boris is experienced in not only litigating cases to judgment but also resolving claims through alternative dispute resolution, such as mediation. Boris is recognised and highly ranked by Who's Who Legal, Chambers UK, Chambers Europe, Chambers Global and The Legal 500, placing him among the best globally in the area of competition litigation.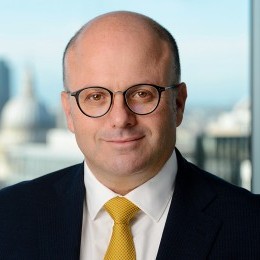 Boris Bronfentrinker Partner
Willkie Farr & Gallagher LLP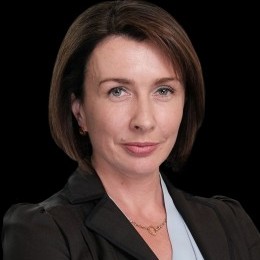 Genevieve Quierin
Partner
Stephenson Harwood (UK)
Genevieve acts for corporate and individual clients in a broad range of commercial disputes. She frequently represents companies in the banking, finance and private equity sectors. Her expertise spans pre-action strategic advice to directors, shareholders and company founders through to high value, multi-jurisdictional High Court litigation. Genevieve is regularly instructed in corporate disputes including shareholder and director disputes, contentious situations in the context of M&A transactions, breach of warranty claims and unfair prejudice petitions. She also has a specialism in competition private enforcement actions, and is currently representing over 1,000 companies in group claims against Visa and MasterCard. She is equally at ease acting for claimants and defendants, and frequently works with third party litigation funders.
"Genevieve Quierin is brilliant. She is very smart, quick on the uptake and user-friendly, so clients love her. She is tough but pragmatic and looks for solutions. She is a class act."
Chambers UK 2022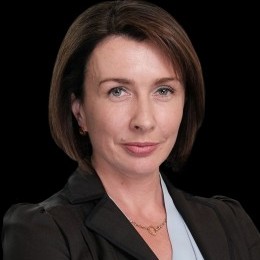 Genevieve Quierin Partner
Stephenson Harwood (UK)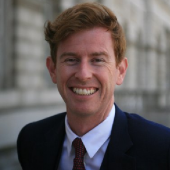 James Oldnall
Managing Partner
Milberg London LLP (UK)
James Oldnall is a commercial litigator specialising in claims against large institutional defendants. He has an in-depth understanding of disputes involving financial markets and products, private equity, hedge funds, data protection, shareholder and companies' issues, fraud, and mis-selling.
He has worked on many of the UK's highest profile and industry-recognised commercial disputes, frequently appearing in national and international press.
In 2016, James Oldnall had two cases named in The Lawyer's Top 20 Cases of The Year. One of those cases involved a claim worth more than £2bn against Citibank, arising from a private equity house's acquisition of music label EMI. The other case was a claim against Barclays on behalf of a small business owner who had been mis-sold a product alongside thousands of others. After a hearing on that case, James was named The Times Lawyer of the Week.
In the same year, James launched the ground breaking data protection claim Lloyd v Google. As he told the Financial Times, the case is an important step in the economic reckoning of consumers' personal data, which historically there has been limited protection for.
Due to changes to the UK litigation landscape over the last decade, including more money coming into the market, technology, and procedural innovation, James believes that more group actions can be successfully pursued.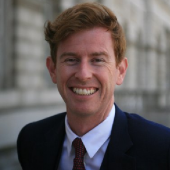 James Oldnall Managing Partner
Milberg London LLP (UK)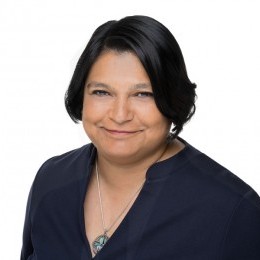 Dipti Hunter
Partner
Keidan Harrison (UK)
Dipti has over 20 years' experience of commercial litigation, international arbitration and civil fraud. Most recently, Dipti helped lead the Commercial Disputes Team at PwC for 4 years. She advised PwC's clients on a wide range of disputes spanning commercial / contractual, banking, civil fraud and trusts, corporate / shareholder and contentious investments. Her clients included multi-national companies, private family businesses as well as high net worth individuals. Her cases have included advising on a range of disputes including heated investment disputes, managing complex cross border asset tracing projects, settling complex procurement disputes and advising on contentious trusts litigation in various offshore jurisdictions. Her cases often have complexities arising from allegations of fraud. Dipti regularly advises clients in High Court proceedings in the Business & Property Courts, as well as in the Commercial Court. She has also worked on tax related disputes in the Upper Tribunal and advises on Judicial Review matters. Dipti has an interest in ADR, mediation and arbitration and in finding ways to help clients leverage early settlement.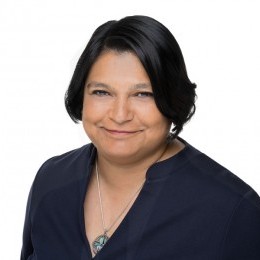 Dipti Hunter Partner
Keidan Harrison (UK)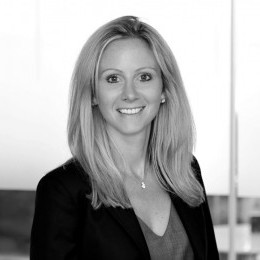 Lucy Rigby
Partner
Hausfeld (UK)
Lucy specialises in large-scale collective redress. She has particular expertise in opt-out collective actions brought before the Competition Appeal Tribunal and opt-in claims via a GLO.
Lucy has experience of conducting litigation before the Competition Appeal Tribunal, High Court, Court of Appeal and the Supreme Court. She has worked on European and domestic antitrust investigations for public and private companies, as well as for the regulator, and has experience of working on high-profile merger transactions. Most recently, Lucy worked for client Privacy International in its intervention in the European Commission's review of Google's acquisition of Fitbit.
Lucy has worked on numerous pieces of highly complex, multi-jurisdictional litigation across a variety of sectors. Notable representations at Hausfeld include acting on behalf of 100+ corporate groups against British Airways in the Air Cargo litigation, for proposed class representative Justin Gutmann against train operating companies in the first standalone class actions to be filed in the UK and for the Consumers' Association (Which?) in its intervention in Mastercard v Merricks before the Supreme Court.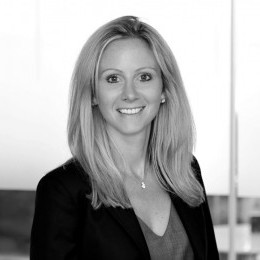 Lucy Rigby Partner
Hausfeld (UK)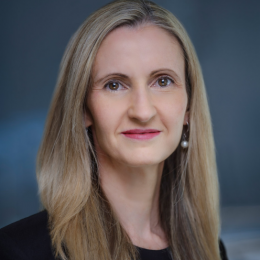 Danielle Carr
Partner, Dispute Resolution
Rosenblatt (UK)
Danielle's commercial litigation, international arbitration and ADR practice focuses on complex (often cross-border) disputes involving insolvency, fraud, trusts, contract, media, IP, professional negligence claims, corporate and regulatory issues, shareholder disputes and group litigation. Danielle's experience includes obtaining urgent injunctive relief and freezing orders in the English courts. Much of her work is in emerging areas within the TMT, Cryptocurrency and Blockchain, Energy, Banking and Professional Services sectors.
An experienced lawyer, Danielle has worked in the UK, Middle East and Australia, including with international law firm Herbert Smith Freehills.
Danielle is a Legal 500 (2019) UK Recommended Lawyer in commercial litigation. She has appeared as a legal expert on BBC Radio 4 and is on the LexisPSL case analysis specialist panel of authors.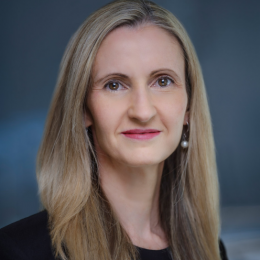 Danielle Carr Partner, Dispute Resolution
Rosenblatt (UK)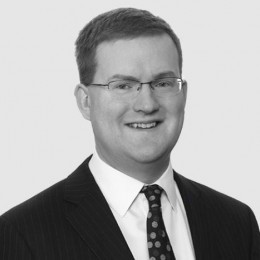 James Norris‑Jones
Partner
Cleary Gottlieb Steen & Hamilton (UK)
James Norris-Jones has substantial experience of English and international commercial dispute resolution including litigation, arbitration, investigations, and enforcement.
He has particular experience in banking and financial services disputes, commercial contract disputes, shareholder and joint venture disputes, and cases involving fraud and insolvency. Many of his cases have involved cross-border issues and/or proceedings in foreign jurisdictions.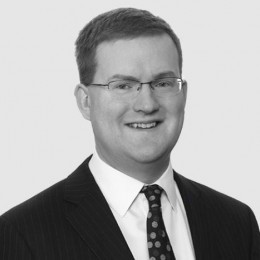 James Norris‑Jones Partner
Cleary Gottlieb Steen & Hamilton (UK)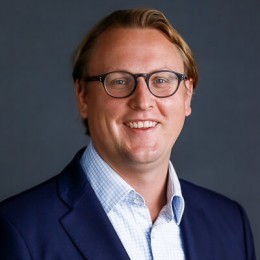 Boris Telyatnikov
Partner
Enyo Law (UK)
Boris specializes in advising corporates and high net worth individuals in complex, high-value proceedings (High Court litigation and arbitration) often with cross-jurisdictional elements across a range of industry sectors, including financial services, natural resources and TMT. He represents clients in arbitrations under various institutional rules, including LCIA, ICC, SIAC and CAS, as well as ad hoc proceedings. Boris also regularly advises on regulatory investigations and enforcement matters, as well as white collar crime and sanctions.
Boris speaks English, Russian and German and has a long track record of advising clients from the Former Soviet Union in relation to contentious issues.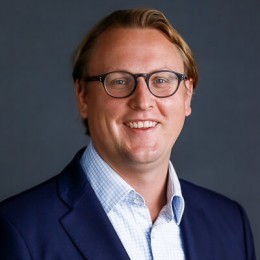 Boris Telyatnikov Partner
Enyo Law (UK)
Andrew Hill
Partner
Fox Williams (UK)
Andrew is at the forefront of developing securities litigation in the UK, identifying potential recovery opportunities for shareholders in UK public companies. He drove the launch of the UK's first such claim against a PLC for issuing allegedly untrue or misleading statements to the market – the high profile £400million+ case against Tesco PLC for a large group of institutional investors, following Tesco's admission of a profit overstatement in late 2014. The Tesco case was ranked as one of The Lawyer's Top 20 cases for 2017.
Andrew has substantial experience in acting on third party funded cases, and of considering innovative alternative fee arrangements with clients and funders, enabling institutional investors to participate in securities litigation with no downside risk or no cost to their balance sheet.
Andrew Hill Partner
Fox Williams (UK)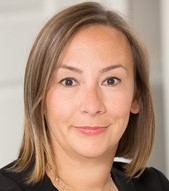 Kate Allass
Partner
Farrer & Co (UK)
Kate is an experienced commercial litigator who advises clients on complex and high value commercial disputes, including High Court litigation.
She he is ranked as a leading commercial litigator in both Legal 500 and Chambers & Partners.
Kate has particular expertise in corporate/shareholder and finance disputes.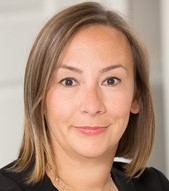 Kate Allass Partner
Farrer & Co (UK)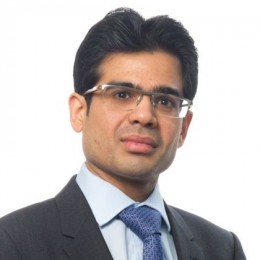 Kushal Gandhi
Partner
CMS (UK)
Kushal is a partner in the Finance Disputes team in London specialising in Finance and FinTech dispute resolution. He is an experienced litigation and international arbitration practitioner. He is also an active member of the CMS India Desk. Kushal regularly assists clients to navigate complex issues, including cross-border disputes. He also helps develop risk mitigation strategies and obtain emergency relief from Courts and Tribunals.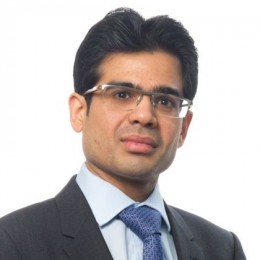 Kushal Gandhi Partner
CMS (UK)
Karen Boto
Partner
Clyde & Co. (UK)
Karen advises on coverage and disputes across all types of D&O and financial lines liability insurance. Her work often involves an international element, including all methods of alternative dispute resolution in different jurisdictions. She frequently acts as monitoring Counsel for overseas lawyers.
Karen also has extensive experience of handling complex claims against professionals in the financial sector. Her practice focusses on defending high value and multi-party claims against wealth asset managers, financial advisors, insolvency practitioners and Lloyd's brokers and their insurers.
Karen is recognised as a Rising Star in Legal 500
Karen Boto Partner
Clyde & Co. (UK)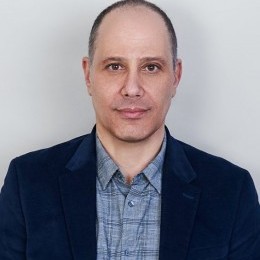 Gus Sellitto
Managing Director and Co-Founder
Byfield (UK)
Gus is the Managing Director and Co-Founder of Byfield Consultancy and one of the UK's leading experts providing reputation counsel to law firms and their clients. He helps build reputations through effective communications campaigns and is relied upon by clients to mitigate reputational risk in highly sensitive and often business critical crisis situations. He has particular expertise in representing law firms and individuals facing regulatory investigations.
Gus also supports clients in high-profile disputes where he works closely with in-house teams and legal counsel to ensure the communications strategy supports the legal strategy in any litigation.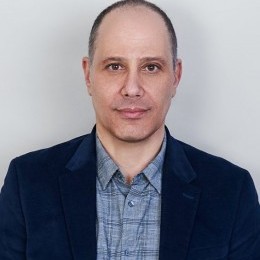 Gus Sellitto Managing Director and Co-Founder
Byfield (UK)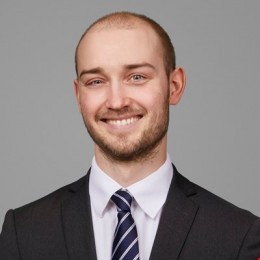 Jan Olav Aabø
Partner
Arntzen de Besche (Norway)
Jan Olav works on a wide range of contractual and tortious disputes.
His diverse background as a litigator/arbitrator, as an in-house General Counsel in a big four accounting firm and his extensive experience within litigation finance has enabled him to combine in-depth legal knowledge with a strong commercial acumen.
Jan Olav has particular experience acting for accounting firms and law firms on professional indemnity cases, as well as for D&Os, insurance companies and insolvent estates on disputes arising out of insolvencies.
Further, he has considerable experience advising audit firms on regulatory and/or contractual matters.
In addition, Jan Olav has comprehensive experience with collective redress and he has co-authored several legal articles regarding the Norwegian class action framework.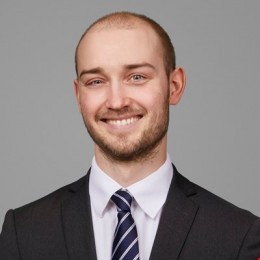 Jan Olav Aabø Partner
Arntzen de Besche (Norway)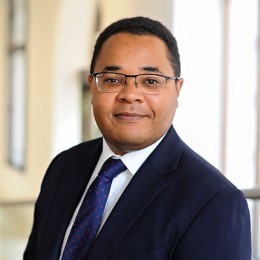 Andrew Wanambwa
Partner, Dispute Resolution
Lewis Silkin (UK)
Andrew is admitted in England and Wales as both a barrister and a solicitor. He is also admitted as a solicitor in Hong Kong and as a legal practitioner in the BVI.
Andrew has extensive experience advising major corporate clients, financial institutions and high net worth individuals and have acted for clients in a number of industries, including telecoms, accountancy, finance, insurance, mining, pharmaceuticals and transport.
He has particular expertise in fraud and economic tort claims, professional liability, shareholder and joint venture disputes, trust disputes, jurisdictional issues and asset-tracing/enforcement matters.
In addition to his London-based work Andrew has acted in litigation and arbitral matters involving emerging markets such as Zimbabwe and Pakistan. He has also worked in Hong Kong and the BVI. While in Hong Kong Andrew defended a $1.5 billion professional indemnity claim against one of the Big 4 accountancy firms. In the BVI he advised on, among other matters, a $600 million economic tort claim involving Russian parties and off-shore corporate entities.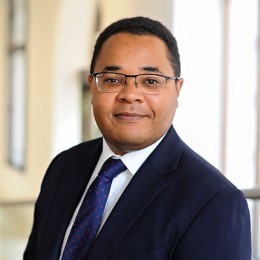 Andrew Wanambwa Partner, Dispute Resolution
Lewis Silkin (UK)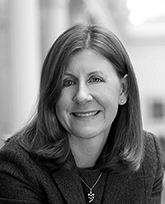 Belinda Hollway
Partner
Scott+Scott Attorneys at Law (UK)
Belinda has more than a decade of competition law experience, and specialises in competition damages litigation before the English High Court, Competition Appeal Tribunal and the Court of Appeal, particularly on behalf of multinational corporations in follow-on damages claims. She has extensive expertise in developing and coordinating multi-jurisdictional litigation strategies, both within Europe and beyond. She also represents investors in shareholder litigation.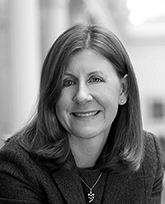 Belinda Hollway Partner
Scott+Scott Attorneys at Law (UK)
Tom Goodhead
Managing Partner
PGMBM (UK)
Since being called to the Bar in 2010, Tom has dedicated his career to representing the interests of individuals from all around the world in litigation against some of the world's most powerful companies.
He is currently litigating two of the largest group litigations in UK legal history (claims against BHP and Volkswagen) and over the course of his career has successfully recovered tens of millions of pounds in settlements and verdicts.
Passionate about business and human rights, Tom believes that whilst capitalism is the world's most powerful tool to lift people out of poverty, transnational corporations must be held to account for violations of the environmental, social and competitive orders.
Tom has a love for the country of Brazil and its people, having initiated the Fundão Dam Litigation and travelling to Brazil numerous times over the past three years. He finds the state of Minas Gerais, with its landscape scattered with the scars of the extractive industries, reminiscent of his upbringing at the foot of the SIrhowy Valley in Pontymister, Wales.
Tom Goodhead Managing Partner
PGMBM (UK)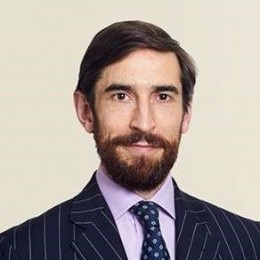 Peter de Verneuil Smith QC
Barrister
3VB (UK)
Peter de Verneuil Smith was appointed a silk in 2019 and is well known for his advocacy and excellent client skills. He specialises in complex commercial matters, banking and financial services (in particular securities litigation), commercial fraud, international arbitration, company & partnership disputes, professional negligence, private international & offshore, and insurance and reinsurance. He has extensive experience of group litigation orders (both claimant and defendant side).
He is ranked as a leading junior in five practice areas by Chambers and Partners (Banking and Finance, Commercial Dispute Resolution, Civil Fraud, Chancery Commercial and Offshore), in three in Chambers Global (Dispute Resolution: Commercial UK, Dispute Resolution: Commercial Chancery UK and Offshore UK), in seven by Legal 500 (Banking and Finance, Commercial Litigation, Civil Fraud, International Arbitration, Insurance/Reinsurance, Offshore, and Professional Negligence) and two in Who's Who Legal (Civil Fraud and Professional Negligence). He is adept in finding innovative litigation and arbitration solutions that achieve effective commercial outcomes. Client comments in directories include "we like him because he's very clear on the law and extremely pragmatic. He drives cases rather than just letting them drift on" and "he has a keen, almost prophetic understanding of which legal arguments a judge will find persuasive".
Peter's advocacy, in trial and interlocutory matters, is highly regarded and directory comments include "On his feet he is just extraordinary; he takes people apart in court. He has phenomenal, charismatic style that judges like and his analysis is absolutely spot on" and "He has the ability to surgically dismantle even an opponent's best points".
Peter was lead counsel in the MLB claim against Tesco recognised by The Lawyer as one of the Top 20 Cases of 2020. He was part of the 3VB team which represented the Signature Group in RBS Rights Issue litigation which settled the day before trial in 2017 (one of The Lawyer's Top 20 Cases of 2017).
Peter was a runner-up for commercial litigation junior of the year for 2019 by Legal 500.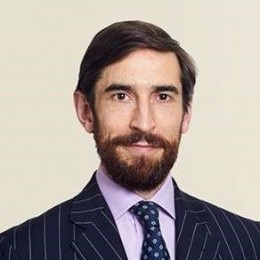 Peter de Verneuil Smith QC Barrister
3VB (UK)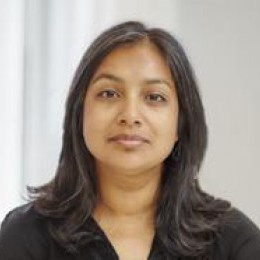 Jumana Rahman
Partner
Cohen & Gresser (UK)
Jumana Rahman is a partner in the London office of Cohen & Gresser and leads the firm's UK commercial litigation practice. She has a particular focus on funds litigation and banking and financial services litigation, as well as judicial review claims.
In addition to acting on claims in the English courts, Jumana has significant experience handling complex cross-border commercial litigation. She has litigated cases in numerous jurisdictions, including the Cayman Islands, The Bahamas, the BVI, Antigua, Cyprus, Hong Kong and Singapore, including professional negligence disputes, shareholder disputes, and claims arising out of insolvency. In recent years, she has represented investment funds, hedge funds, other alternative investment vehicles, and companies in the banking and financial services sectors, as well as large listed corporates. Jumana also has extensive experience representing Middle Eastern and African clients in complex international matters.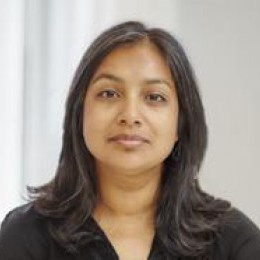 Jumana Rahman Partner
Cohen & Gresser (UK)

Ianika Tzankova
Partner
Birkway (The Netherlands)
Holding the first European professorship in collective redress since 2007, Ianika is a pioneer in the field. She combines academia with practice and is internationally recognised for her knowledge of strategies for resolving cross-border mass disputes, using innovative litigation and alternative dispute resolution approaches.
She was a partner with a large litigation boutique where she was member of the Financial and Commercial Litigation practice group and has also worked in-house for two publicly listed litigation funders. Having assisted corporate clients, claim vehicles, litigation funders, governmental and non-profit organisations, 'bookbuild' entities, case originators, Dutch and foreign legal counsel on all aspects of mass claim dispute resolution, Ianika is a 'mass claims all-rounder' who is sought after for legal opinions and the structuring and implementation of creative litigation strategies in multi-jurisdictional disputes, particularly in the areas of investor protection, competition, data privacy, product liability and consumer law. Additionally, Ianika assists high-net-worth individuals, family businesses, corporate clients and foreign law firms with litigation project management in complex high-profile commercial disputes, involving the use of PR and litigation financing. She has also a keen interest in multi-jurisdictional asset tracing and enforcement.

Ianika Tzankova Partner
Birkway (The Netherlands)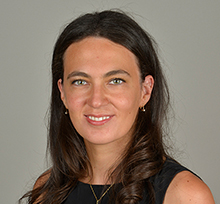 Elena S. Rey
Partner
Brown Rudnick (UK)
Elena Rey-Sabinina is a partner in Brown Rudnick's Litigation Funding and Special Situations group.
Elena represents litigation funders, private equity funds, lenders and borrowers on complex cross border litigation funding transactions, class actions, litigation arising out of GDPR breaches as well as general financings and debt restructurings.
Elena holds a law degree from Harvard University and is fluent in French and Russian. She is admitted to practice in England and Wales.
Elena is a founder of the Litigation Funding Working Group created with the aim of preparation of the model documentation for the litigation funding market. Elena is also an advisor to the Loan Market Association in respect of the terms of the leverage finance documentation.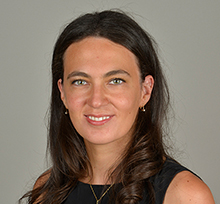 Elena S. Rey Partner
Brown Rudnick (UK)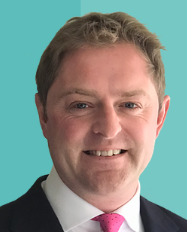 Will MacFarlane
Partner
Kingsley Napley (UK)
Will is a partner in Kingsley Napley's Family & Divorce team and he advises clients on the full range of family law issues arising on the breakdown of relationships. He has a particular interest in resolving complex financial claims often with an international element. He has over 13 years of experience having spent his formative years at Withers in London.

He also advises on arrangements for children following the breakdown of a relationship.
On the non-contentious side, he is frequently instructed by families to advise on wealth protection issues and nuptial and cohabitation agreements.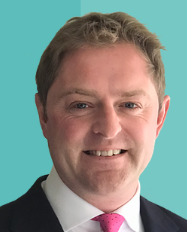 Will MacFarlane Partner
Kingsley Napley (UK)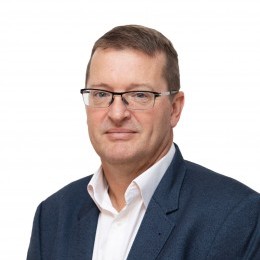 Kurt Rothmann
Executive Director
Howden (UK)
Kurt is an executive director in the Howden Financial Lines Division. He is a D&O insurance specialist, having worked with many large and complex multinational clients providing strategic advice, programme design and service delivery. He also works on D&O in relation to IPO's, SPACs, M&A and restructures.
He has 28 years of insurance industry experience. At both JLT (and Aon before that) he headed up the management liability team. Prior to his career in insurance, he studied law at the University of Cape Town and was admitted to practice as a solicitor in South Africa, having articled at one of the then leading insurance litigation firms. In 1999 he relocated to the UK.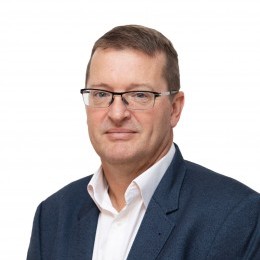 Kurt Rothmann Executive Director
Howden (UK)
Lois Horne
Partner
Macfarlanes (UK)
Lois advises financial institutions, corporates and entrepreneurs on a broad range of complex, cross-border commercial matters in High Court and international arbitration, with particular experience in corporate and shareholder disputes, contract disputes, banking litigation and financial crime.
Lois has broad experience in acting for corporates, or individuals with corporate interests, across a range of sectors, including private equity, financial services, aviation, energy, retail, beverages and commodities.
Lois' High Court and arbitration experience includes complex post-deal warranty and indemnity disputes, claims for fraudulent misrepresentation, valuation issues, shareholder rights and unfair prejudice claims, banking disputes concerning complex financial products and breach of commercial agreement claims. She also advises on directors' duties and employment issues with respect to senior officers, team moves and breaches of confidence. As well as advising on the resolution of disputes, Lois advises on the prevention of and investigation into financial crime, including bribery and fraud.
Lois Horne Partner
Macfarlanes (UK)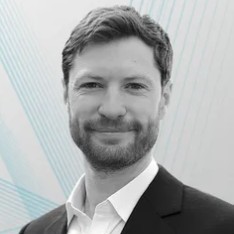 Lochy Macpherson
Commercial Director
Finlegal (UK)
Lochy leads on sales and marketing activities as well as managing the FinLegal product.
He joins from a financial services background, having worked various positions at Close Brothers bank, before specialising in litigation funding with Novitas.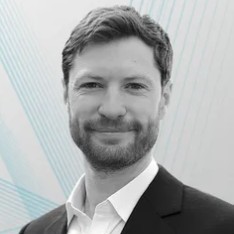 Lochy Macpherson Commercial Director
Finlegal (UK)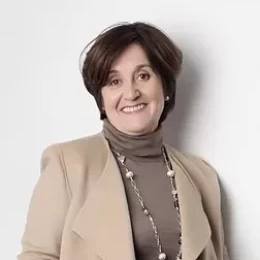 Jane Player
International Mediator
Independent Mediators (UK)
Jane focuses on general corporate and contractual claims, fraud and project disputes to include pharma, energy, technology, IP claims and media disputes. Jane has particular experience of international dispute resolution and has a leading reputation for managing cross cultural aspects of joint venture and international shareholder disputes.
Jane is recommended for mediations where there are strong personalities within the parties' groups and where there may be some cynicism towards the potential for dispute resolution through mediation. She has an engaging style and is often praised for her proactive approach.
As a full time mediator Jane actively promotes mediation and is regularly asked to speak on the subject in a number of jurisdictions. This includes promoting "in life" mediation (and she has been appointed as an "in life" mediator), which is a new trend in English dispute resolution. The use of mediation techniques earlier in the business relationship, using mediators working with parties to help them maintain their commitment to the venture as opposed to focusing on rights and obligations once things go wrong, has proved very successful. This approach supports businesses in their desire to form long term strategic relationships.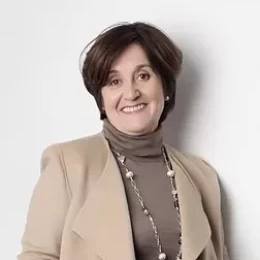 Jane Player International Mediator
Independent Mediators (UK)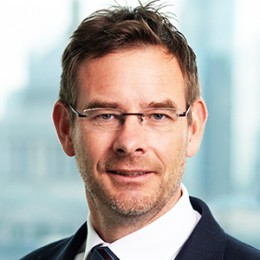 Greg Harman
Managing Director
BRG
Greg is an expert in the areas of valuation, dispute consulting, pricing, competition finance and economic regulation. He has significant experience working on cases in telecom, media, energy, post, water and transport. Greg's experience includes the production of independent expert reports for submission to government departments, courts, tax authorities, and competition and regulatory bodies, and inclusion in international corporate transaction agreements. He is a leading expert active in commercial arbitration worldwide, identified by The International Who's Who of Commercial Arbitration from 2012 to 2019.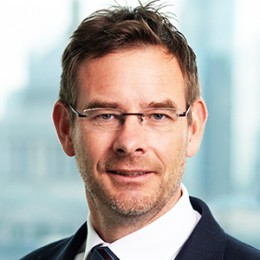 Greg Harman Managing Director
BRG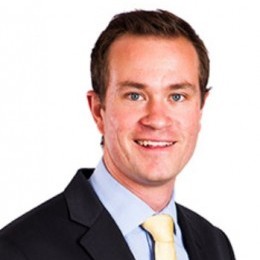 Jonathan Thielmann
Director
Grant Thornton (UK)
As a licenced insolvency practitioner within the insolvency practice, Jonathan assists clients with the recovery of assets which have been misappropriated as a result of fraud. He works closely with lawyers to formulate legal claims within bankruptcy or liquidation proceedings to increase the funds available to repay the creditors who have suffered loss. He also has experience realising high-value luxury assets located throughout Europe and prominent offshore centres.
Jonathan qualified as a Chartered Accountant in Australia and have worked with businesses suffering economic pressures to restructure their operations and devise work-out arrangements as an alternative to, or within, non-contentious liquidations and bankruptcies.
He has extensive experience with investigations connected with Russia, Ukraine and other countries in the Former Soviet Union (FSU) and Central Asia. This commonly involves:
enforcing foreign court judgments and arbitration awards
tracing assets and commencing insolvency proceedings to assist recovery strategies in commercial disputes.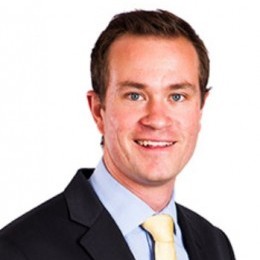 Jonathan Thielmann Director
Grant Thornton (UK)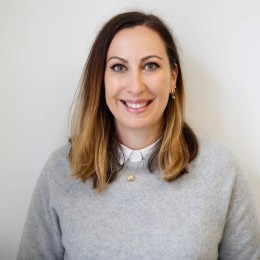 Lisa Webb
Senior Lawyer
Which? (UK)
Lisa advises Which? on areas such as collective redress, consumer rights and public law, working collaboratively to formulate legal strategies enabling Which? to challenge poor or unlawful market practices. She was the lead lawyer on Which?'s intervention in Merricks v Mastercard in the Supreme Court and is leading the current claim against Qualcomm in the CAT.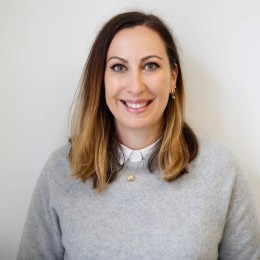 Lisa Webb Senior Lawyer
Which? (UK)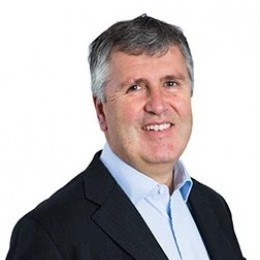 Michael Thornton
Partner
Grant Thornton (UK)
With more than 30 years' investment and advisory experience in the UK and across the world, Michael provides his clients with robust, reasoned valuation advice whether needed for transactions, litigation, or financial reporting. He works with enterprises ranging from entrepreneurial privately held businesses through to the large listed multinational companies and frequently collaborate with colleagues in the international network.
Michael has wide ranging experience in valuations and some examples of assignments include:
valuation advice on the restructuring of one of a leading international fitness chain enabling the business to move forward on a sound financial footing
strategic valuation advice to a sports group supporting the directors investment decision making
expert valuation witness in a dispute between the shareholders of an international food produce business
annual valuation reporting for a private equity fund with assets under management of over €4 billion, meeting time critical reporting deadlines.
As a board member of UK Business Valuation group of RICS, he works to further develop the valuation profession in the UK.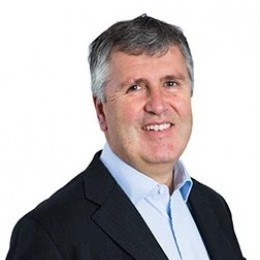 Michael Thornton Partner
Grant Thornton (UK)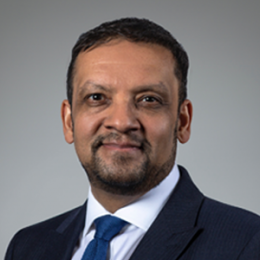 David Mohyuddin QC
Barrister
Radcliffe Chambers (UK)
David Mohyuddin's practice in Silk covers general commercial litigation matters, corporate and personal insolvency, company law, fraud and asset recovery, banking and claims brought against professionals.
Described as 'technically excellent' he is 'fantastic to work with' and 'very aware of the practical and commercial context of his advice.' He is popular with clients as he is 'easy to get on with and takes a very collaborative approach, which is refreshing for a silk.' He recognises the practical and commercial problems faced by his clients and the need to achieve the speedy and cost-effective resolution of their legal disputes, whether consensually, at trial or by way of interim application. A 'silk who gets his hands dirty' and a 'star performer,' he is just as comfortable in multi-day trials in complex and high-value claims as he is making urgent applications (whether by way of freezing or other order, having significant experience of making applications without notice and the responsibilities that arise) and advising those already involved in or contemplating becoming involved in litigation.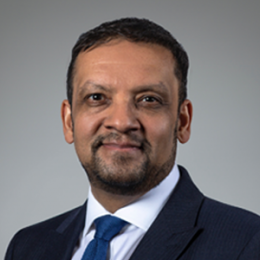 David Mohyuddin QC Barrister
Radcliffe Chambers (UK)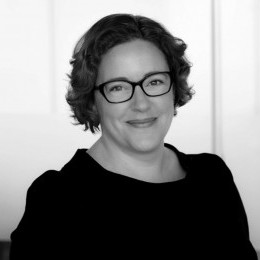 Lucy Pert
Partner
Hausfeld (UK)
Lucy has extensive experience of managing international, cross-border litigation, working frequently in the Chancery and Queen's Bench Divisions of the English High Court (including Commercial Court) and Court of Appeal. She has also conducted several commercial arbitrations under the LCIA, ICC and ad hoc rules and most recently, was instructed on an LCIA arbitration in the aerospace sector.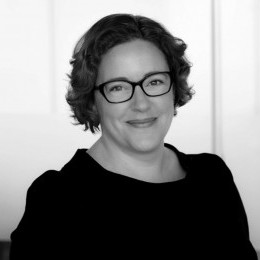 Lucy Pert Partner
Hausfeld (UK)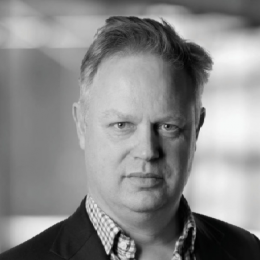 Andrew Webb
Managing Director | London and Singapore Offices
BRG
Andrew Webb is a managing director in BRG's London and Singapore offices and has over thirty years of global, top-tier experience in the mining and natural resources sector.
A former managing director at a leading global investment bank and company board director, Mr. Webb leverages his unique combination of transactional and industry experience to provide resources industry and valuation and damages expert services to law firms and their clients. He has experience advising on disputes, including acting as the lead expert on a multibillion-dollar damages claim in the mining sector in the Asia–Pacific region.
During a twenty-five-year investment banking career, Mr. Webb advised governments, private companies, and joint ventures on strategy, fundraisings, debt financings, mergers, acquisitions, disposals, and restructurings with a combined deal value in excess of $25 billion. He developed a deep understanding of the mining value chain, from extraction to delivery to market, and a familiarity with many types of resources, including iron ore, gold, nickel, silver, zinc, copper, lithium, titanium, and potash.
Mr. Webb has acted as trusted advisor to many of the world's leading mining companies. His experience spans the Americas, Africa, Asia, Western and Eastern Europe, and Eurasia. Within these regions, he has direct experience in over fifty countries.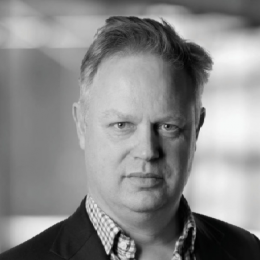 Andrew Webb Managing Director | London and Singapore Offices
BRG
Dr. Eran Taussig
Partner
Balter Guth Aloni & Co. and Haifa University (Israel)
Dr. Taussig, head of Balter Guth Aloni's Class Actions Department, is recognized as one of Israel's most highly-regarded practitioners in the area of class actions and complex litigation. Eran has earned his SJD degree at the University of Pennsylvania Law School, USA. His doctoral dissertation deals with the certification of class actions.
Dr. Taussig is an Adjunct Professor at the University of Haifa. He teaches civil procedure and class actions courses and is frequently invited to give lectures on class actions and civil procedure to judges and lawyers in Israel and worldwide. He served as Deputy Chairman of the Class Actions Committee at the Israel Bar Association.
Eran is rated by the leading rating directories in Israel and the world. The prestigious Legal 500 Directory recommends Eran as one of the leading lawyers in Israel in the field of class actions. Among other things, Legal 500 states that Eran is "a very knowledgeable and reputable class action lawyer", who "has high legal abilities and exceptional knowledge" and that "he is quite impressive for his understanding of the local environment and in setting the strategy and in managing complex litigations".
Dr. Eran Taussig Partner
Balter Guth Aloni & Co. and Haifa University (Israel)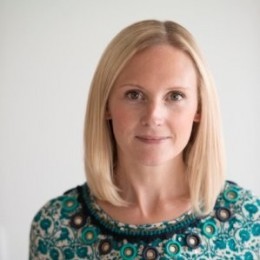 Amy Kingdon
Strategic Marketing Director
BRG (UK)
Amy Kingdon is Strategic Marketing Director for expert services and consulting firm, BRG, and a member of its 'Global' leadership team. Amy's role covers strategy, marketing and communications for the firm's internationally-focused practices, covering the EMEA and Asia Pacific regions in particular.
Amy has over twenty years' experience in professional services marketing; spanning roles in 'big four' accounting firms, boutique consulting firms and as UK & Europe Marketing Director for one of the world's leading design, engineering and project management consultancies.
Amy leads a number of programmes to develop and add value to the disputes and investigations communities of which BRG is a part, including research and thought leadership, diversity and inclusion-focused initiatives and partnerships with industry organisations. Recently, this has included a project on the psychological impact of remote hearings, an annual M&A Disputes report and a guide to infrastructure projects and disputes, together with driving collaborations such as BRG's community memberships with ThoughtLeaders4 Disputes.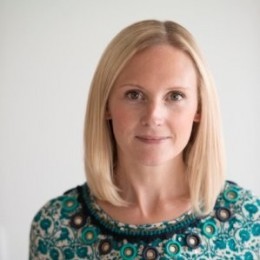 Amy Kingdon Strategic Marketing Director
BRG (UK)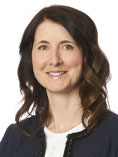 Harriet Ellis
Partner, London
Linklaters (UK)
Solicitor of the Senior Courts of England and Wales
Experience
Harriet is experienced in a broad range of commercial and financial services litigation, and has worked on some of the firm's most complex and high profile recent cases.
Recent cases include representing News International before the Leveson Inquiry; working on the investigation into the Department for Transport's handling of the West Coast rail franchise competition; and advising the administrators of the Lehman Brothers companies following the bank's well-publicised collapse in September 2008.
Professional experience
2013 to date Partner, Linklaters
2009 - 2013 - Managing Associate, Linklaters
2005 - 2009 - Associate, Linklaters
2003 - 2005 - Trainee Solicitor, Linklaters
Education
2001 to 2002 Nottingham Law School, Legal Practice Course (Distinction)
1998 to 2001 Christ Church, Oxford University, Jurisprudence (First)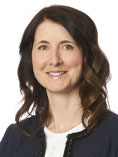 Harriet Ellis Partner, London
Linklaters (UK)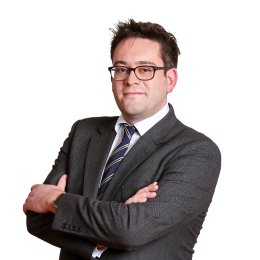 Jonathan McDonagh
Barrister
Serle Court
Jonathan is a commercial chancery junior specialising in complex and high value litigation in the fields of private client, company, civil fraud, and general commercial disputes.
In recent years, Jonathan has been instructed in some of the most high-profile pieces of litigation before the English courts, including Pakistan v Prince Muffakham Jah (the Hyderabad Fund dispute) and Munícipio de Mariana and oths v BHP Group (the Fundão Dam disaster litigation). There is an international dimension to much of Jonathan's work and he is frequently instructed to provide advice in respect of matters proceeding overseas as well as in this jurisdiction.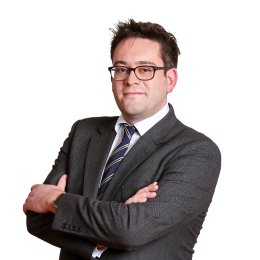 Jonathan McDonagh Barrister
Serle Court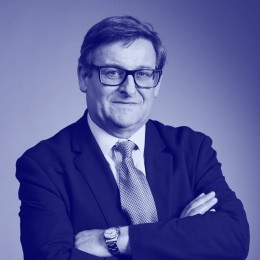 Nick Ractliff
Partner
PCB Byrne
Teaming a creative approach, innovative strategies and ground-breaking solutions, Nick continues to test the legal boundaries – working on some of the largest cases commenced and conducted in the English High Court.
Nick works across a broad range of high-value, multi-jurisdictional disputes involving civil fraud, asset recovery, enforcement, banking litigation, arbitration, insolvency and shareholder claims. He has particular expertise in obtaining freezing, search, and disclosure orders.
Nick is consistently singled out for his work in international fraud and banking litigation, including high-profile cases for CIS banks. His hands-on approach and measured demeanour are welcomed by clients, who turn to Nick as a trusted manager of large-scale litigation.
The directories say:
Nick is recommended for his work in civil fraud, asset recovery, commercial litigation and banking litigation, and is described as 'dedicated and thorough' and commended for his 'hands-on approach'.
Who's Who Legal
Nick is recognised as a Thought Leader for Asset Recovery in the 2020 edition and is described as 'a superb asset recovery lawyer'.
Legal 500
The 2021 edition recognises Nick as a Next Generation Partner for Commercial Litigation and describes him as knowing 'his stuff', 'calm and measured' and an 'experienced, diligent and able litigator'.
He is identified as a key lawyer for Civil Fraud and Banking Litigation and recognised for his 'expertise in commercial and civil fraud cases involving freezing, search and disclosure orders'. His role as lead counsel to Russian state liquidator the Deposit Insurance Agency in its pursuit of fraud claims against Georgy Bedzhamov resulting in a High Court order freezing £1.34 billion in assets is highlighted.
Previous editions describe him as 'highly rated', 'incisive and very strong minded' and 'a highly effective manager of long-running litigation'.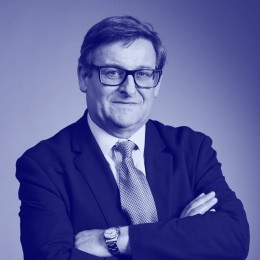 Nick Ractliff Partner
PCB Byrne