Knowledge Hub
Join the Conversation!
Impartial and independent, ThoughtLeaders4 HNW Divorce Knowledge Hub hosts cutting edge industry content and insight.
Email maddi@thoughtleaders4.com to submit content.
29 Bedford Row Extends Community Partnership
Date: 01/02/2021
Type: ThoughtLeaders 4 Content Announcement
Topic: HNW Divorce |
Author: ThoughtLeaders4
ThoughtLeaders4 is pleased to announce that 29 Bedford Row have extended their HNW Divorce Community Partnership for a 2nd year.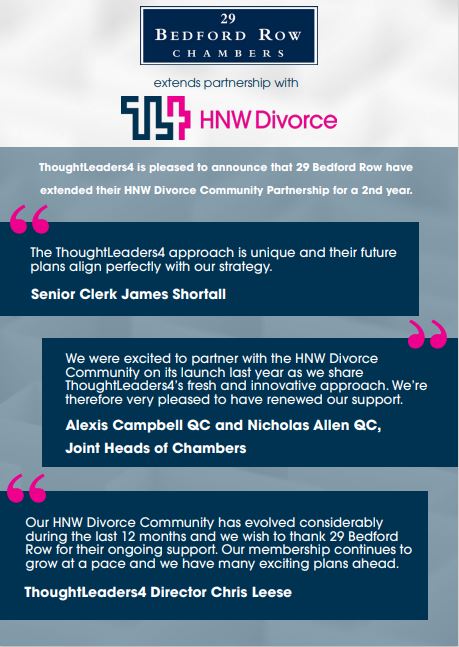 Our HNW Divorce Community Partners