Knowledge Hub
Join the Conversation!
Impartial and independent, ThoughtLeaders4 Competition Knowledge Hub hosts cutting edge industry content and insight.
Email maddi@thoughtleaders4.com to submit content.
Competition Magazine - Issue 2
Date: 19/09/2023
Type: 60 seconds with Articles Community Magazine Main Issue Featured Article
Topic: Competition | Law | Litigation |
We are delighted to present Issue 2 of ThoughtLeaders4 Competition Law & Litigation Magazine. In this abounding issue, we discuss a variety of topical issues facing competition practitioners, including the Trucks Litigation, private enforcement, class actions in the CAT, artificial intelligence and more. This issue also features a series of 60 seconds with interviews with community partners, and speakers at our events.
We also look forward to seeing many of you join us at our UK Digital Markets Competition Regulation Forum, taking place on Wednesday 20 September in London.
Thank you to all our contributors, members and community partners for your ongoing support with this new and exciting Competition Community, we look forward to your continued involvement.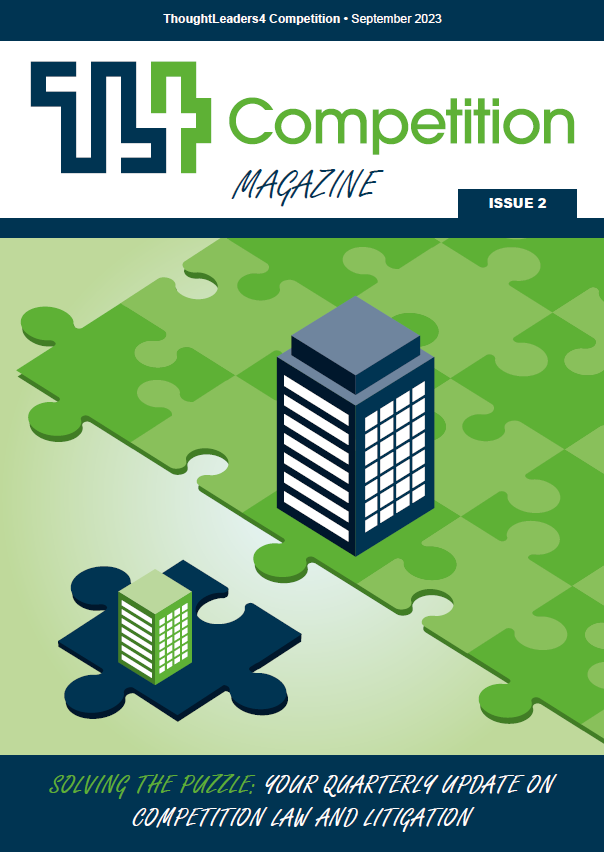 Author
ThoughtLeaders4 Competition

Our Competition Community Partners