Virtual
Risk and Reward: Tracing and Recovering Offshore Assets
27 May 2022
Location: 4.00pm - 5.00pm UK Time Virtual Event (Zoom) Members: FREE - Book by 27 May Non Members: Become a Member above and Register for FREE - Book by 27 May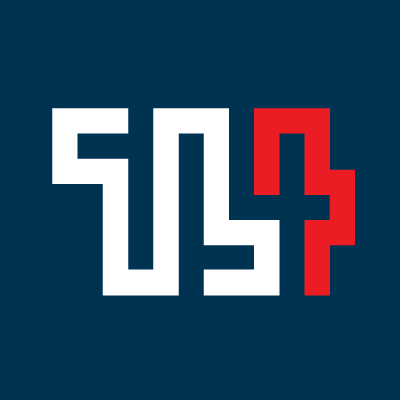 Highlights
From Yachts to Cryptocurrencies, this webinar will discuss the key strategies and challenges that must be considered when tracing and recovering offshore assets as part of your litigation strategy. It will provide a practical guide on how to identify and recover assets hidden or held in offshore jurisdictions
Your Expert Speakers include: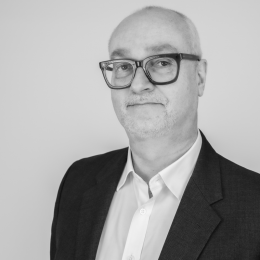 David Lawler
Forensic Accountant
Raedas
David has over 30 years' experience advising claimants and defendants in high profile disputes across a variety of sectors, with significant experience leading boutique and international firms in financial reviews throughout the world including Europe and the US, East and Central Asia, Russia, Middle East, Africa, Latin America, and Australia.
He specialises in assessing consequential losses, gains, and values with particular experience in financial services, disputes involving financially distressed and growth companies, and allegations of wrongdoing including fraud and white-collar crimes. An experienced expert witness, David has been called upon to give evidence under cross-examination in many different courts and tribunals.
Prior to joining Raedas, David worked as Managing Director of Kroll's EMEA Financial Investigations team. He trained as a Chartered Accountant at Deloitte and has since been instructed on many recent headline disputes.
David has been recognised as one of the world's leading accounting experts in the recent editions of the legal directories. Chambers acknowledged him in 2020 as one of the top-ten "leading individuals" in the UK. Who's Who Legal 2021 says "David Lawler is a "superb expert" who keeps "on top of every detail". He is a published author on the topic of Anti-Bribery and Corruption.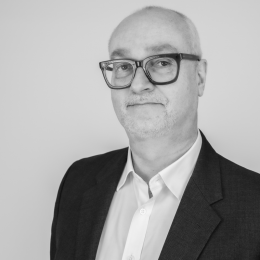 David Lawler Forensic Accountant
Raedas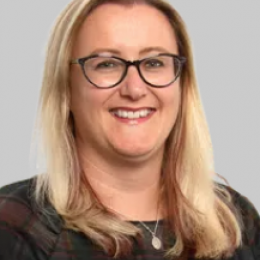 Emily Drake
Legal Director
Gateley
Emily specialises in civil fraud matters and advises in relation to claims such as tax avoidance, complex property fraud and cryptocurrency fraud. Her experience includes advising in relation to fraud claims both before the High Court and the LCIA and she has advised institutional clients before the First-Tier and Upper Tribunal (Tax).
Her expertise also covers asset protection, asset tracing and recovery and she has advised clients in cross-border matter involving other jurisdictions such as the BVI, Cyprus and the CIS market.
She has acted on a multijurisdictional recovery project to recover several hundred million dollars stolen from the UK Government using a rogue bank in the Dutch Caribbean which included enforcing judgments obtained in the UK against parties out of the jurisdiction who had conspired to defraud the UK Government. Her recent experience includes coordinating and pursuing ancillary and enforcement actions to support foreign litigation on behalf of an overseas government in respect of high value and complex fraud claims arising out of the demise of a number of financial institutions. She has also advised in relation to the recovery of assets following the use of unlawful tax avoidance schemes involving employee benefit trusts and umbrella employment companies.
Emily also has significant experience in advising clients at the investigatory stage of matters, assisting clients to identify and prepare claims, identify and recover assets and preparing interim applications for the preservation of assets and documentation.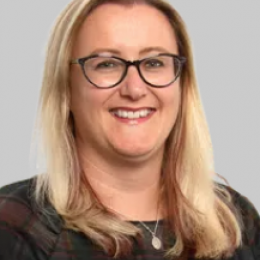 Emily Drake Legal Director
Gateley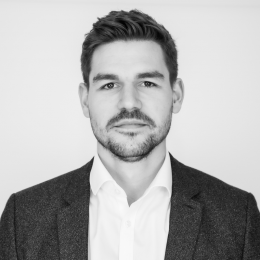 Tobias Vollmer
Director
Raedas
Tobias has ten years' on-the-ground experience in Russia, the Caucasus and Central Asia and spent several years providing analytical support in multijurisdictional investigations, asset tracing as well as complex corporate and stakeholder mapping exercises.
Owing to regional exposure through academia, the public sector and business intelligence, he draws on a wide network of contacts in the countries of the former Soviet Union. He is particularly well-versed in the informal politics and the political dynamics of the business environments in Russia, Kazakhstan and Uzbekistan.
Recent casework includes cross-border asset tracing of a multinational agriculture holding company on behalf of a Swiss bank, investigations into money-laundering claims against a Central Asian businessman and evidence gathering to support allegations of a politically motivated extradition request.
Before joining Raedas, he spent three years at a London-based consulting firm focusing on macropolitical risk assessments and investigations, including asset tracing, fraud and money-laundering in the hydrocarbon, mining, agriculture and financial services sectors in Russia, the CIS and Central Europe.
Prior to his career in business intelligence, Tobias worked in the governance, conflict monitoring and not-for-profit sectors in Germany, Russia and Central Asia, including for the International Crisis Group in Kyrgyzstan.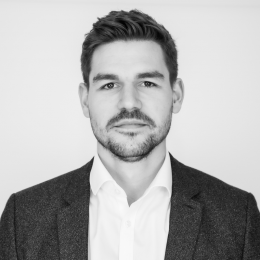 Tobias Vollmer Director
Raedas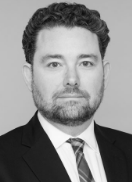 Alexander Shirtcliff
Partner
Blake Morgan
Alex is a Partner in our London litigation group with extensive experience of domestic and international cases.
In the past four years he has conducted cases across seven jurisdictions with over US $9bn in contention. With a focus on pursuing or defending assets in complex civil fraud situations, Alex has pursued his clients' interests in the UK, BVI, Cayman, Cyprus, Hong Kong, Switzerland, Gibraltar, France, Spain and multiple U.S. states.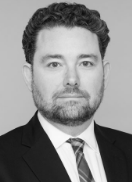 Alexander Shirtcliff Partner
Blake Morgan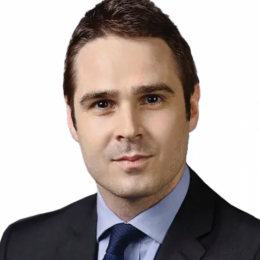 Matthew Brown
Counsel
Conyers (BVI)
Matthew Brown is Counsel in the Litigation & Restructuring Department of Conyers Dill & Pearman in the British Virgin Islands. Matthew has a broad practice covering all contentious aspects of commercial, trusts and insolvency law.
Between 2012 and 2017, Matthew was a commercial chancery barrister in England and Wales, practising from a nationally-renowned set of chambers in London and Bristol. His practice included commercial, trusts and insolvency work. He was ranked in legal directories as an up and coming leading junior, where he was described as 'clever and diligent', and somebody who 'sees the bigger picture' and is 'good with clients'.
Since joining Conyers in 2017 Matthew has been involved in some of the jurisdiction's leading cases, and has appeared in a number of cases in the Commercial Court and the Court of Appeal. He has been ranked in several legal directories (in both private client & trust and dispute resolution), and is recognised as a 'Rising Star'.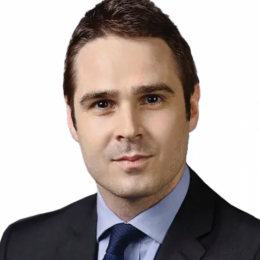 Matthew Brown Counsel
Conyers (BVI)
4.00pm
Chair's Opening Remarks
Speakers:
David Lawler -
Forensic Accountant -
Raedas
5.00pm
Chair's Summation & Close of Event
Speakers:
David Lawler -
Forensic Accountant -
Raedas

Partnership
Partnering on an event or indeed the community as a whole will increase your company's profile and brand awareness.
We can provide bespoke value adding partnerships. We will work in partnership with you to develop a bespoke marketing solution to meet your objectives across varying events and thought leadership content. We will ensure that you gain value through the right medium, focused on your desired audience, with a true partnership that delivers value to your marketing needs. Want to know more?
Please contact Chris on 0207 101 4151 or email chris@thoughtleaders4.com