Virtual
The Art of Fraud: An international & cross-discipline panel of experts assess an art fraud case study
24 Mar 2021
Location: 4.00pm - 5.30pm Virtual Event (Zoom) Members: Members: FREE - Book by 24 Mar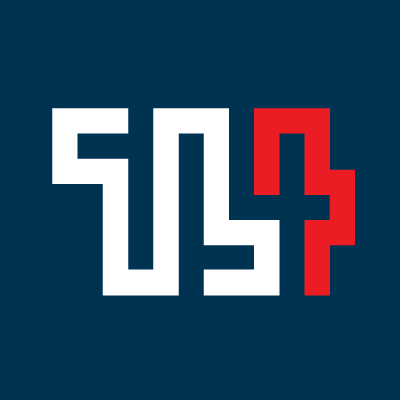 Highlights
Let us paint you a picture…
A case study…
An international and cross-discipline panel of experts….
An art fraud…
Join us on 24th March to delve into the art of the FIRE practitioner's response… the bidding starts at 4pm GMT…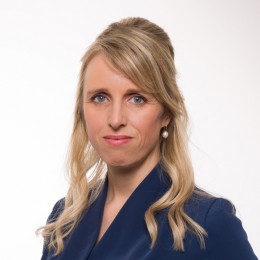 Sandrine Giroud
Partner
LALIVE
Session: 2.40pm A Game of Hide and Seek: Enforcing a Divorce Award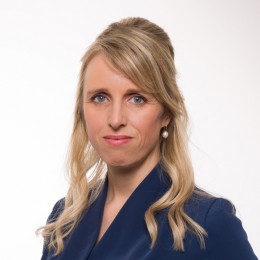 Sandrine Giroud Partner
LALIVE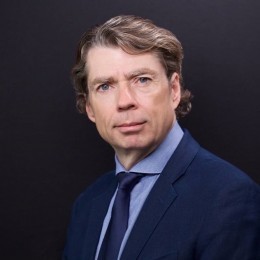 John Cahill
Partner
Olsoff | Cahill | Cossu LLP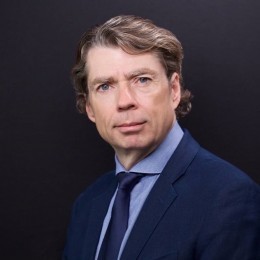 John Cahill Partner
Olsoff | Cahill | Cossu LLP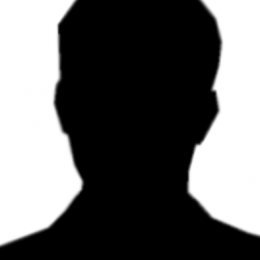 Sarah Charles
Director
Christie's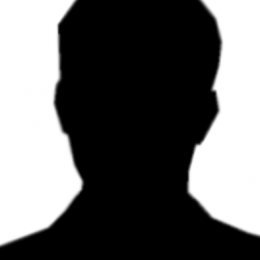 Sarah Charles Director
Christie's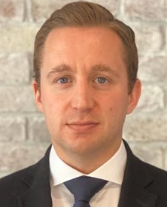 Mark Emery
Associate Director
DQ Advocates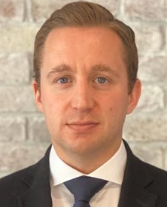 Mark Emery Associate Director
DQ Advocates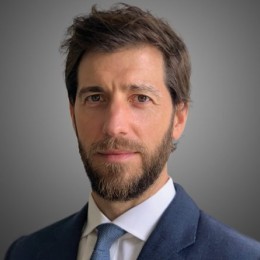 Robert Capper
Senior Managing Director
Ankura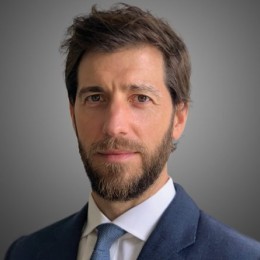 Robert Capper Senior Managing Director
Ankura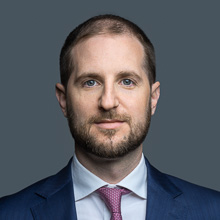 Benoît Mauron
Partner
LALIVE
Benoît A. Mauron joined LALIVE in 2015. He practices in litigation, representing clients in both civil and criminal Swiss proceedings, with a focus on domestic and cross border commercial disputes and fraud litigation, including asset recovery. He is a member of the founding committee of FIRE Starters, an international platform for fraud, insolvency, recovery and enforcement practitioners and frequently represents the firm as a speaker on these topics.
Before joining LALIVE, Benoît A. Mauron worked as an associate in the dispute resolution group of a leading Swiss firm in Geneva (2012-2014) where he also trained (2010-2012).
He holds an LL.M. degree from Columbia Law School (Harlan Fiske Stone Scholar with Honors, 2015) as well as a Master in Swiss law from the University of Lausanne (major in Business Law, magna cum laude, 2009). He is admitted to practise in Switzerland (2012) and in New York (2019).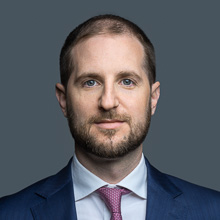 Benoît Mauron Partner
LALIVE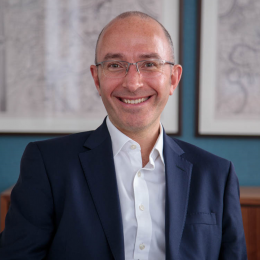 Jon Felce
Partner
Cooke, Young & Keidan
Recognised by The Legal 500 as a "rising star" "headed for the very top", Jon specialises in high-value, complex international commercial disputes with particular expertise in civil fraud, enforcement and asset recovery (including both commercial and sovereign debt), and he has obtained a number of ground-breaking orders in this regard. The Legal 500 has called Jon a "bright young gun with a shrewd mind and a calm approach" and states there is "complete trust and faith in Jon's advice and his expertise". It recognises him as a Next Generation Partner in Civil Fraud and Banking Litigation, and Who's Who Legal identifies Jon as a future leader for commercial litigation. Jon has an international practice with clients including sovereigns, financial institutions, corporate clients, high-net-worth individuals and insolvency practitioners, and has acted on a number of complex and high value Russian/CIS cases.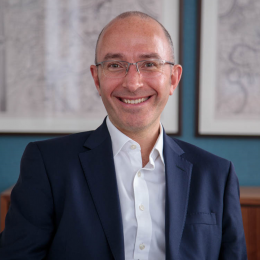 Jon Felce Partner
Cooke, Young & Keidan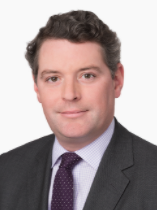 David Sleeman
Executive Director
Winston Art Group
David brings more than 16 years of experience in the art world to Winston Art Group.
Before coming to Winston Art Group, he was Senior Vice President of Business Development for nine years at a New York art advisory firm. Prior to that, he was Fine Art Specialist & Appraiser at Chubb in London, and he started his career in the Valuation, Tax & Heritage Department of Sotheby's London. He holds a Bachelor of Science with Honors in Valuation & Estate Management and has a Diploma from the Sotheby's Institute of Art. David is on the Steering Committee of Professional Affiliates for the Appraisers Association of America, and has served on the Inland Marine Underwriting Association Arts and Records Committee. He lectures extensively around the country at museums, corporations, art fairs, and to private collectors. Additionally, he has taught at the Sotheby's Institute of Art, in New York.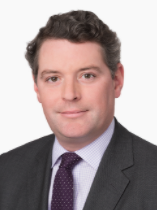 David Sleeman Executive Director
Winston Art Group
4.00pm
Chair's Opening Remarks
Speakers:
Benoît Mauron -
Partner -
LALIVE
Jon Felce -
Partner -
Cooke, Young & Keidan
5.20pm
Chair's Summation & Close of Event
Speakers:
Benoît Mauron -
Partner -
LALIVE
Jon Felce -
Partner -
Cooke, Young & Keidan

Case Study
Mr Baia is a UHNWI with a personal interest in art but lacking special knowledge about the same, both about technical aspects and about the art market itself. Mr Sella is a reputable player in the art market, usually acting as an agent but also as an art dealer. Mr Sella agrees to sell some art to Mr Baia, however Mr Sella is acting as the undisclosed nominee/agent of Mr Oli Garch, whose wife is on the US sanctions list. Mr Baia pays Mr Sella a substantial deposit in USD, with the rest payable on delivery.
Mr Sella never provides the art to Mr Baia, giving one reason after another for the delay (amongst other saying it is stuck in the Geneva freeports). Mr Baia threatens to start proceedings against Mr Seller before the English courts. The threat of proceedings encourages Mr Sella to offer to settle the dispute by providing different art instead. Mr Baia agrees and is provided with the art, but he doesn't verify its authenticity.
Mr Baia uses the art to get a loan from his friend Mr Len Der, with the art as collateral. Mr Len Der doesn't verify its authenticity either. Mr Baia loses the money that was loaned to him so Mr Len Der looks to enforce against the collateral. Mr Baia and Mr Lender learn that the art Mr Sella has provided to Mr Baia is very likely unauthentic.
Mr Baia obtains a WFO from the English courts in support of proceedings he starts against Mr Sella. The English proceedings involve (i) seeking to void the settlement agreement with Mr Sella, and if that succeeds then (ii) claiming back the monies/the art that was never delivered. Mr Baia also initiates 28 USC § 1782 proceedings before US courts to trace the monies and obtain evidence in support of the English litigation.
In the course of the English proceedings, Mr Sella discloses that Mr Oli Garch supplied him with the fake art, that Mr Sella never received the original art from Mr Oli Garch despite Mr Sella passing on the money from Mr Baia to Mr Oli Garch. Mr Oli Garch received the original art from his deceased mother.
The parties want to join Mr Oli Garch to the proceedings. However, Mr Oli Garch had commenced a negative declaration before the Swiss courts when he was put on notice of the potential action.
Once Mr Oli Garch is joined to the proceedings, the trial proceeds. The first factual question is whether the settlement art is real or not. The lack of authenticity is proven. The settlement is voided. The claim for the monies/art is also proven.
Amongst their assets, Mr Oli Garch and Mr Sella hold art in trust structures in the Isle of Man. Post-judgment disclosure ensues against the Isle of Man trust structures. Disclosure shows that Mr Sella has art consigned with an auction house. It is about to be sold. Mr Baia proceeds with seeking to enforce the judgment against the art held through the Isle of Man structure. Mr Baia's investigators also identify other assets held in offshore structures.

Partnership
Partnering on an event or indeed the community as a whole will increase your company's profile and brand awareness.
We can provide bespoke value adding partnerships. We will work in partnership with you to develop a bespoke marketing solution to meet your objectives across varying events and thought leadership content. We will ensure that you gain value through the right medium, focused on your desired audience, with a true partnership that delivers value to your marketing needs. Want to know more?
Please contact Chris on 0207 101 4151 or email chris@thoughtleaders4.com