Virtual
The Future of Fraud
29 Apr 2021
Location: 4.00pm - 5.30pm Virtual Event (Zoom) Members: FREE - Book by 29 Apr Non Members: FREE - Register Above - Book by 29 Apr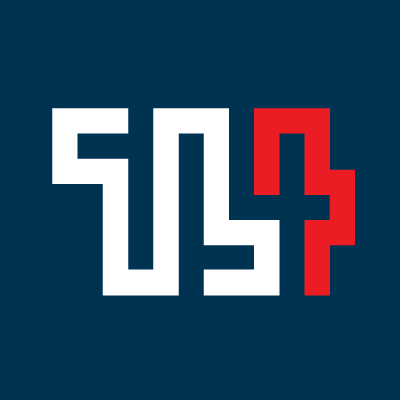 Highlights
The financial crash brought the financial system to its knees, with government bailouts, bank insolvencies and long running litigation. What will the impact of Covid bring?
Gaze into the future with this cross disciplinary panel who will touch on:
The future of fraud cases post-Covid
What type of fraud cases can we expect in 2021/2022
What are the opportunities for fraud practitioners
What might the next Madoff look like
Meet your speakers: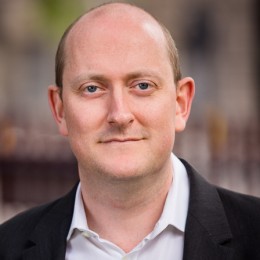 Stephen Ross
Partner
Withers (UK)
Stephen is a partner in the litigation and arbitration team and leads the global fraud team.
His practice focusses on international asset freezing and recovery cases, heavyweight commercial litigation and regulatory disputes and Stephen is particularly adept at drawing on the firm's tax expertise in such cases to obtain a strategic advantage.
Stephen also often acts for family offices, successful families, entrepreneurs and their businesses on a broad range of commercial disputes and heads up our family office first group, which is an innovative approach to finding positive solutions for family conflicts.
Stephen regularly speaks at national and international conferences on a wide range of fraud and litigation topics.
Stephen is described by Chambers and Partners 2020 as a 'superb lawyer' and ''an incredibly shrewd judge of the tactics of a case'.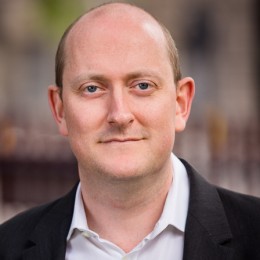 Stephen Ross Partner
Withers (UK)
Rachel Sexton
Director
Alvarez & Marsal
Rachel Sexton Director
Alvarez & Marsal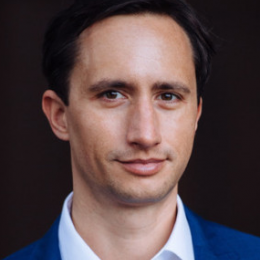 Benjamin Kunde
CFE - EVP of International Investigations
Interfor International
Benjamin Kunde oversees complex and cross-border investigations, asset identification and due diligence matters. A Certified Fraud Examiner, he leverages over a decade of deep intelligence industry experience, bringing significant analytical, research, and management skills to each client matter.
Over the last decade, Mr. Kunde has led 1000+ cases with touchpoints in over 50 countries. He is the lead liaison to Interfor's clients and partners in Germany, Singapore and Hong Kong. Further, he is responsible for implementing Interfor's international growth strategy - advising in-house counsel, attorneys, and private equity deal teams, with a focus on Europe, Asia, and the U.S. As a senior investigator, he worked alongside his team on hundreds of fraud, litigation support and high-profile asset/sovereign debt investigations. He managed Interfor's Los Angeles office and opened the firm's first operations in Asia through its Singapore branch.
Mr. Kunde earned his M.B.A. from the Leonard N. Stern School of Business at New York University, specializing in Economics, Business Law, and Management. Following his military service in Berlin at the elite German honor guard battalion, he received a B.A. in Political Science and an M.A. in Sociology from the University of Rostock, Germany.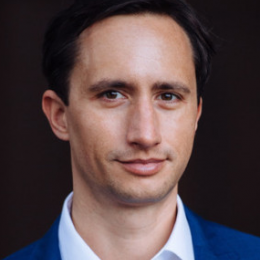 Benjamin Kunde CFE - EVP of International Investigations
Interfor International
Eleni Polycarpou
Partner
Withers
Eleni is a partner in the litigation and arbitration team and focuses on international arbitration.
She specialises in international commercial disputes both in litigation and arbitration. Eleni is co-head of the international arbitration team and also head of the UK art law team. She is a Fellow of the Chartered Institute of Arbitrators.
Eleni acts for high net worth individuals and their companies often advising on shareholder and joint venture disputes and contractual disputes in a variety of fields including banking, oil and technology. She has a specialist practice advising on art related disputes and leads the UK art team advising collectors, galleries, museums, auction houses on all art-related matters.
Eleni is also well versed in mediation and has a track record of achieving a successful settlement of disputes via this method.
Eleni lives in London and is a dual national (Cyprus and UK). She speaks fluent Greek, English and Italian often acting for clients from those jurisdictions and from Russia and CIS who hold companies in Cyprus.
Eleni Polycarpou Partner
Withers
Wayne Anthony
Managing Director
FTI Consulting
Wayne Anthony is a Managing Director in the Forensic & Litigation Consulting segment at FTI Consulting and is based in London. Wayne has more than 18 years of experience working in the forensic accounting field undertaking fraud investigations, financial crime investigations, asset tracing projects, litigation and dispute advisory work.
Wayne's forensic accounting experience spans a wide range of industries including financial services, manufacturing, food and drink, publishing, engineering and charities. He has conducted investigation on behalf of UK and overseas corporates as well as public sector organisations, including DFID, the Cabinet Office and the NHS.
Wayne has extensive international experience undertaking investigations in North Africa, the Middle East, India, Europe, CIS and the UK.
Wayne has particular experience in investigations in the financial services sector including a secondment to the internal investigations unit of a major UK financial institution undertaking a range of investigations including regulatory enquires, whistle blowing allegations into the actions of senior executives and a number of internal governance reviews. He also led the investigation on behalf of a national bank into the disappearance of USD280m from the national development fund.
Prior to joining FTI Consulting, Wayne was a Senior Director with PwC where he established, built and managed the firm's Forensic Accounting practice in Istanbul, Turkey for six years before returning to the UK where he worked on a number of high profile investigations.
Wayne has a B.A. in Accountancy and Finance from Kingston University. He is a Fellow of the Institute of Chartered Accountants in England and Wales and a Certified Fraud Examiner and was a founding member of the Association of Certified Fraud Examiners Turkish Chapter.
Wayne Anthony Managing Director
FTI Consulting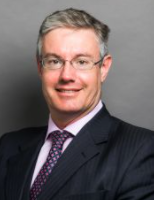 James Bailey QC
Barrister
Wilberforce Chambers
James Bailey has developed a successful practice focused on commercial chancery, civil fraud, international arbitration, insolvency and company matters.
Regarded as "approachable, very thorough and conscientious", James is said to have "an exceptional eye for detail" (The Legal 500). He is also noted for his advocacy: "Strategically strong and pragmatic", "the impressive James Bailey" (The Legal 500) is praised for his "really attractive style in court" (Chambers UK Bar).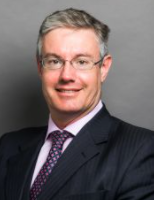 James Bailey QC Barrister
Wilberforce Chambers
4.00pm
Chair's Opening Remarks
Speakers:
Stephen Ross -
Partner -
Withers (UK)
5.15pm
Chair's Summation & Close of Event
Speakers:
Stephen Ross -
Partner -
Withers (UK)

Join TL4
Become a member HERE to
Connect with members
Build your profile
Get involved in the community

Partnership
Partnering on an event or indeed the community as a whole will increase your company's profile and brand awareness.
We can provide bespoke value adding partnerships. We will work in partnership with you to develop a bespoke marketing solution to meet your objectives across varying events and thought leadership content. We will ensure that you gain value through the right medium, focused on your desired audience, with a true partnership that delivers value to your marketing needs. Want to know more?
Please contact Chris on 0207 101 4151 or email chris@thoughtleaders4.com