Virtual
IWIRC Europe & TL4 FIRE present: The Insolvency Practitioners' toolkit in Europe and Beyond
14 Sep 2021
Location: 12.00pm - 1.30pm UK Time Virtual Event (Zoom) Members: FREE - Book by 14 Sep Non Members: Become a Member above and Register for FREE - Book by 14 Sep
Highlights
The panel, composed of European lawyers, IP practitioners and investigators, will discuss insolvency tools available across Europe and worldwide in support of asset recovery in the context of complex international commercial disputes and fraud cases, in particular:
Institution of insolvency proceedings (COMI, specific requirements, measures taken prior to appointment, funding options, Rogue/fake creditors obstructing matters/ appointment, interim relief, jurisdiction of domestic Courts over foreign companies and issues of enforcement)
Domestic effects of insolvency and bankruptcy, IP powers to collate information, documents, interview relevant individuals, other powers?
Consequences for recognition abroad of insolvency decrees (requirements, limitations, powers of foreign insolvency office holders)
Identifying and securing assets abroad: investigation, disclosure, freezing and interim orders, using offshore structures as litigation tools (receiver/ trustee appointment)
Specific jurisdiction nuances/ trends
About IWIRC Europe
IWIRC Europe is dedicated to promoting and connecting women in the restructuring and insolvency practice in Europe through educational programs, conferences and networking events. IWIRC Europe allows its members to inspire, inform and connect. With the increasing volume of restructuring and insolvency cases, particularly with a cross-border element, it is more important than ever that European practitioners can connect and collaborate.
For details on membership, upcoming events and how to get involved please contact IWIRCEurope@gmail.com or on Linkedin @IWIRCEurope.
You can visit the network's web page https://www.iwirc.com/networks/european
To become a member: https://www.iwirc.com/user/register
Your expert speakers drawn from across IWIRC Europe include: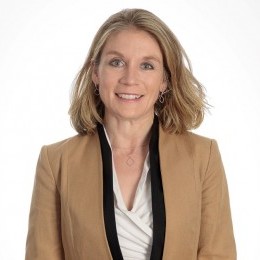 Natalie Todd
Partner
Cooke, Young & Keidan
Ranked as a Next Generation Partner in Civil Fraud and Commercial Litigation by The Legal 500, Natalie is a partner specialising in complex multi-jurisdictional commercial litigation including banking and financial services litigation, insolvency, fraud and asset recovery. She is a "partner who is one to watch", "personable, professional and user friendly, great to work with, always on top of the detail". Natalie has expertise in litigation and arbitration involving banking and financial services, insolvency, trust, contractual, partnership, shareholder and commercial disputes. She has a particular specialism in fraud and asset recovery and has acted on some high profile Russian and CIS cases. She has worked on multi-jurisdictional asset tracing cases, including obtaining extensive Worldwide Freezing, Search, Disclosure and Passport Surrender Orders in one of Russia's biggest ever alleged bank frauds.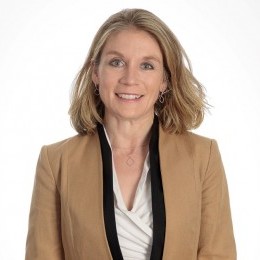 Natalie Todd Partner
Cooke, Young & Keidan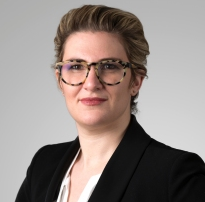 Antonia Mottironi
Lawyer
Ardenter Law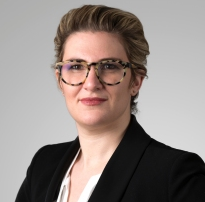 Antonia Mottironi Lawyer
Ardenter Law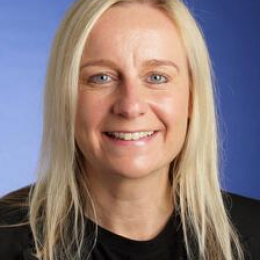 Kristina Kicks
Managing Director
Interpath Advisory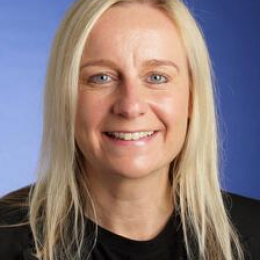 Kristina Kicks Managing Director
Interpath Advisory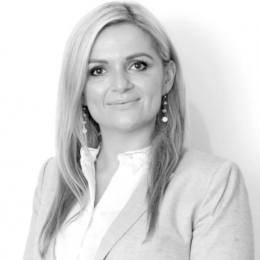 Dominika Jaskiewicz
Co-Founder
Matrix Intelligence
A business intelligence expert, Dominika amassed over a decade's woth of experience before establishing Matrix.
With her legal background in complex and white-collar crime, Dominika is responsible for ensuring that all legal requirements are met and leading multi-jurisdictional asset tracing and due diligence projects.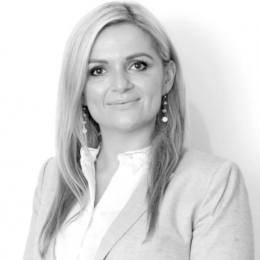 Dominika Jaskiewicz Co-Founder
Matrix Intelligence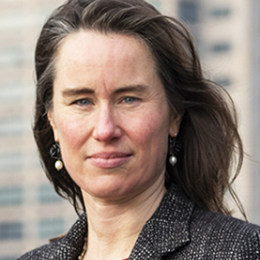 Cathalijne van der Plas
Partner
JahaeRaymakers (The Netherlands)
Cathalijne conducts an international practice that consists for the main part of international judgement enforcement and civil asset tracing & recovery, with an accent to financial crime matters.
In addition, because of her special expertise on private international law, Cathalijne van der Plas is frequently called in as 'lawyer's lawyer' by fellow professionals in order to render opinions or give advice on complex issues concerning the international jurisdiction of courts, the applicable law and the recognition and enforcement of foreign decisions or arbitral awards. She has a unique knowledge of the intersections of private international law, public international law and international sanctions law, with regard to among other things supermandatory rules and immunity from jurisdiction and from execution.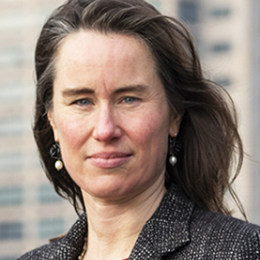 Cathalijne van der Plas Partner
JahaeRaymakers (The Netherlands)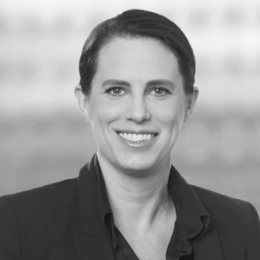 Sylvia Fiebig
Partner
White & Case
Sylvia acts as an insolvency administrator for entities from all industry and business sectors in northern Germany.
As a trusted advisor, she helps clients to navigate complex restructuring processes, both in- and out-of-court, and with a particular focus on operational restructuring, change management issues and cross-border activities. She also regularly advises clients on all types of insolvency and restructuring-related legal matters.
In recent years, Sylvia has developed extensive knowledge of the maritime sector, and she draws on this experience to handle the insolvencies of ship-owning entities, maritime funds structures and shipyards. She also regularly advises clients from the maritime sector with regard to distressed situations.
In the last two years, Sylvia has been responsible for handling more than 30 insolvency cases of ship-owning funds structures. She has also advised on the insolvency-related aspects of more than 40 high yield bond projects.
Sylvia's track record has given her an exceptional understanding of the issues related to German debtor-in-possession and protective shield proceedings. A recognized commentator in these areas, she is the author of the relevant sections of the Hamburger Kommentar zur Insolvenzordnung.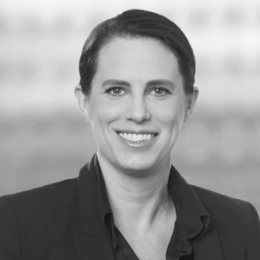 Sylvia Fiebig Partner
White & Case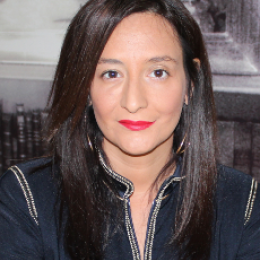 Manuela Serrano Sanchez
Partner & Head of the Insolvency & Restructuring Department
Ceca Magan Abogados
Manuela Serrano has a huge expertise in restructuring and insolvency law. She has acted as receiver, lawyer of creditors, not also labor or commercial, but also financial entities. She has been also lawyer of the debtor who files for the bankruptcy proceeding. Most of these proceedings can be qualified as "special relevance" ones, in national and international terms. She is also specialized in sales of the whole business or business units, special proceedings into the bankruptcy proceeding, and to liability of directors under Bankruptcy Law.
Manuela has a graduated in Law and Business degree from "Universidad Pontificia de Comillas" (ICADE). She is also finishing her doctorate in Insolvency Lax by the "Universidad Autónoma de Madrid".
Manuela's professional development has been carried out working at legal firms like DLA PIPER, ROCA JUNYENT and VENTURA GARCÉS-LÓPEZ IBOR.
Manuela is also author of books related to her specialty and lecturer in several Insolvency and Restructuring Law Conferences for professionals. She is also a professor of Law and Business Degree, and Master for professionals ( ICADE) for more than 15 years.
Recommended by the international directory Best Lawyers 2021 as a recognized lawyer in Insolvency Law and ranked in Chambers at Insolvency category.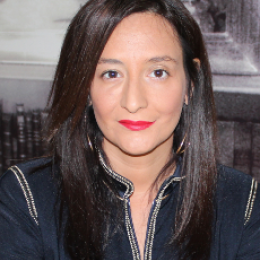 Manuela Serrano Sanchez Partner & Head of the Insolvency & Restructuring Department
Ceca Magan Abogados
1.30pm
Chair's Summation & Close of Event


Partnership
Partnering on an event or indeed the community as a whole will increase your company's profile and brand awareness.
We can provide bespoke value adding partnerships. We will work in partnership with you to develop a bespoke marketing solution to meet your objectives across varying events and thought leadership content. We will ensure that you gain value through the right medium, focused on your desired audience, with a true partnership that delivers value to your marketing needs. Want to know more?
Please contact Chris on 0207 101 4151 or email chris@thoughtleaders4.com