Knowledge Hub
Join the Conversation!
Impartial and independent, ThoughtLeaders4 FIRE Knowledge Hub hosts cutting edge industry content and insight.
Email maddi@thoughtleaders4.com to submit content.
Alok Sharma Shakes up Insolvency Laws
Date: 13/04/2020
Type: Articles
Topic:
The government announced plans to introduce changes to current insolvency laws to ease pressures on UK businesses being caused by the global pandemic, COVID19.

Whilst we await sight of the specific terms of the draft legislation, amongst the changes announced, include:
a moratorium for companies giving them breathing space from creditors enforcing their debts for a period of time (3 months) whilst they seek a rescue or restructure;
enabling companies to continue buying much-needed supplies, such as energy, raw materials or broadband, while attempting a rescue;
temporarily suspending wrongful trading provisions retrospectively from 1 March 2020 for three months for company directors so they can keep their businesses going without the threat of personal liability.
What is Wrongful Trading?
Under s.214 Insolvency Act 1986 ("the Act") an office holder can apply to court, during the course of the winding up of a company, for an order directing that a person who is, or has been, a director of that company be made personally liable to contribute towards the company's assets.
The court may make such an order if:
the company has gone into insolvent liquidation,
at some time before the commencement of the winding up of the company, that person knew or ought to have concluded that there was no reasonable prospect that the company would avoid going into insolvent liquidation or entering insolvent administration and
that person was a director (including a shadow director) of the company at that time.
However, the court will not make an order under s.214 of the Act if it is satisfied that after the person knew or ought to have concluded there was no reasonable prospect of avoiding insolvent liquidation that that person took every step he ought to have taken with a view to minimising the potential loss to the company's creditors.
The threat of personal liability and s.214 proceedings is a powerful deterrent for errant directors and an option for the Office Holder to recover assets for the creditors, albeit a difficult one to use successfully.
Are the New Plans a "Get out of Jail Free Card"?
Directors should not count their chickens just yet nor should an Office Holder be too disheartened that their powers have been temporarily weakened. Whilst s.214 claims may be suspended, conspicuous in their absence is the lack of clarity on the following:
There is no suspension of the laws around a director's fiduciary duties to the Company or, where a company is on the verge of insolvency, the director's primary duties shifting to the Company's creditors. He or she may still face the risk of the usual claims for breach of these duties;
There is no suspension of the powers to bring misfeasance claims against a director under s. 212 of the Act nor claims for fraudulent trading under s.213 of the Act. These will continue to be powerful tools against errant directors to impose personal civil liability and criminal liability;
There is no suspension of other powers under sections 206 to 211 of the Act, namely. claims in frauds in anticipation of winding up (s.206), transactions defrauding creditors (s.207), misconduct in the course of winding up (s.208), falsification of company's books (s.209), material omissions from statement relating to company's affairs (s.210) and false representations to creditors (s.211). Nor have the powers to set aside transactions entered into at an undervalue (s. 238) or preferences (s.239) been suspended;
There is no moratorium on presenting bankruptcy proceedings (although that might be the logical next step, so watch this space). Thus, directors who have signed personal guarantees on company loans and liabilities in their capacity as directors might still face personal liability. However, practically speaking, when or if such petitions will be listed is an entirely different matter. The current practice in the general winding up list appears to be a blanket adjournment of winding up hearings for the foreseeable future, will the courts follow suit in terms of bankruptcy?
There is no suspension of the power to disqualify a director under the Company Directors Disqualification Act 1986 if a director is found to have engaged in conduct that renders them unfit to hold office.
Comment
The move to help businesses, and directors, genuinely struggling in these unprecedented times and ease the pressures of the threat of insolvency brought on through no fault of their own is to be welcomed. However, a relaxation of the laws should not come at the expense of creditors, nor should it prevent office holders from pursuing dishonest or malfeasant directors. The current crisis and suspension plans should not be used as a shield but operate to protect those who need it most, businesses staring down the barrel of insolvency they might otherwise have avoided but for Covid 19.
The absence of any clear announcement on relaxing other powers and claims available to pursue errant and dishonest directors is an indication that it is not the government's intention. These are very much staying in place. The temporary suspension of s.214 claims is no "get out of jail free card" to directors. Directors thinking of dipping their hands in the till or belligerently ignoring the interests of creditors can, and should, still expect claims to be brought against them.
That said, is a 3 month suspension to s.214 really the best way forward to help our struggling businesses? There is already protection for directors caught in the danger zone of wrongfully trading whilst insolvent in s.214(3) to take "every step" to minimise the potential loss to creditors. Perhaps emergency legislation clarifying what these steps should be during the next couple of months might have been a more useful way of helping businesses and directors fearful of the risk of personal liability?
For further information, please contact Daniel Staunton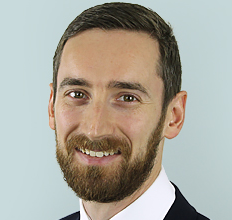 Author
Daniel Staunton - Kingsley Napley

Our FIRE Community Partners