Knowledge Hub
Join the Conversation!
Impartial and independent, ThoughtLeaders4 FIRE Knowledge Hub hosts cutting edge industry content and insight.
Email maddi@thoughtleaders4.com to submit content.
Divorces, Death and dealing with the Deceased Estate
Date: 09/01/2020
Type: Articles
Topic: International | Finances |
Case Study - Boris Berezovsky
Background
Boris Berezovsky was born in January 1946. He was a Russian business Oligarch, government official and mathematician.
Berezovsky was politically opposed to the President of Russia, Vladimir Putin, following Mr Putin's election in 2000 and remained a vocal critic of Mr Putin for the rest of his life. In late 2000, after the Russian Deputy Prosecutor General demanded that Berezovsky appear for questioning, he did not return from abroad and moved to the UK, where he was granted political asylum in 2003. He was subsequently the subject of criminal proceedings and convictions "in absentia" in Russia for fraud and embezzlement charges.
The wealth was held through complex corporate and trust structures. Berezovsky stated that the trust structures were intended to prevent (what he believed to be) the unlawful expropriation of his assets by the Russian State.
There is also evidence that despite the existence of these structures, Berezovsky continued to exercise control over these assets and regarded himself as the ultimate owner of the assets held within them and/or that it would be open him to recover the assets from the structures when he wanted.
Marriages, Divorces and Death
Berezovsky had two children with his first wife, Nina Korotkova, who he divorced in 1991.
He married his second wife, Galina Besharova, in 1991 when he was a professor of maths in Moscow, said to be earning £60 a month. Berezovsky had another 2 children with Ms Besharova, but they separated after only two years, and then finally divorced in 2010.
Berezovsky's wealth was largely accumulated after he and Ms Besharova separated. However, when they divorced, Berezovsky asserted that he had assets including property worth over £500 million (excluding potential recoveries from litigation), which included substantial property held in various trusts, companies and other entities. Berezovsky and Ms Beharova settled the divorce proceedings, but at the time it was said to have been the largest ever divorce settlement.
After Berezovsky separated from Ms Besharova he started a relationship with Yelena Gorbunova. Berezovsky was with
Ms Gorbunova for 15 years, during which time they had two children.
Berezovsky died in March 2013. The circumstances surrounding his death caused lots of speculation and the coroner recorded an open verdict.
The Deceased Estate
Berezovsky's death revealed a large and complex Estate with seven beneficiaries as well as there being five named Executors. Three of the Executors renounced probate, one was conflicted, and one had no experience to deal with such a complex Estate.
There were considerable assets to be secured and realised and ongoing litigation, where Berezovsky was the claimant as well as substantial litigation as the defendant, which needed to be dealt with. The beneficiaries, along with the applicants and claimants of the litigation desperately needed someone capable to take control of the Estate and take the reins in relation to the ongoing litigation.
Aeroflot, the Russian Airline, had commenced proceedings against Berezovsky before his death and applied for the appointment of Court Appointed Receivers in respect of the Estate. An application under the Civil Procedure Rules resulted in an order dated 29 April 2013 pursuant to which Messrs Kevin Hellard and Nicholas Wood of Grant Thornton UK LLP were appointed as Joint Receivers of the Estate. The Receivers had limited powers granted by the Court, which were to identify and secure assets and establish the Estates liabilities. The Receivers also had the power to deal with the ongoing litigation.
The Receivers stayed in office for 12 months before one of remaining Executors came forward, a family member of Berezovsky. However, the Court felt that dealing with the Estate was too complex for her to deal with alone. Therefore, the Court appointed her as a 'Special' Administrator, so that she could deal with the grave and personal effects.
The Court also appointed Messrs Hellard and Wood, as 'General' Administrators on 10 April 2014. The General Administrators had responsibility on behalf of the Estate for the legal proceedings and had powers to realise assets and also investigate the assets and liabilities within the Estate.
The Estate was established as being insolvent by the General Administrators who presented a petition for winding up the Estate and placing it into a formal insolvency process. Mike Leeds of Grant Thornton UK LLP (Grant Thornton) along with Messrs Hellard and Wood were then appointed by creditors as Joint Trustees in bankruptcy of the Estate in January 2015.
Since then the Trustees have used their open source Corporate Intelligence capabilities to investigate the complex web of companies and corporate structures put in place by Berezovsky. Assets have been traced that were transferred to third parties prior to Berezovsky's death along with assets held overseas in complicated ownership structures involving offshore companies and trusts.
The Trustees also took conduct of substantial litigation in which Berezovsky was a party. They engaged with litigation funders and adverse costs insurers to enable them to pursue and defend the various legal claims. This approach proved to be successful, and substantial realisations have been made for the benefit of the Estate.
To date assets have been identified and realised which are estimated to be worth over £130m. Potential further assets have been located in UK, Gibraltar, France, Russia, Eastern Europe and BVI. The realisation strategy for these remaining assets is ongoing.
Claims from creditors, property claimants and family members have been identified which are estimated to exceed £400m. This includes high value legal proceedings brought by creditors worth over £230m, which the Trustees continue to defend.
Conclusion
Engaging independent professionals to act as Receivers, Administrators and Trustees in Bankruptcy when dealing with a complex disputed deceased estate has real benefits for beneficiaries, executors and other affected parties.
Independent professionals can take responsibility for dealing with an entire estate and have the required expertise to identify, realise assets and participate in litigation, which provides reassurance to the executors and can provide real financial benefits for those with an interest in the estate.
They are also able to act independently at every stage through the entire journey of dealing with an estate, from initially identifying and securing assets to investigating transactions entered into. As well as investigating creditors' claims, realising assets, participating in litigation and distributing assets to beneficiaries.
In addition, if an estate is thought to be insolvent, independent professionals can be appointed to act as Trustees in Bankruptcy, which removes any personal risk for the Executors and beneficiaries.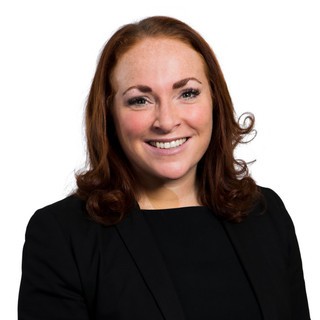 Author
Michael Leeds & Hannah Davie - Grant Thornton UK LLP

Our FIRE Community Partners