FIRE Magazine Issue 13 - FIRE International 2023 Vilamoura Edition
Date: 19/05/2023
Type: 60 seconds with Community Magazine Main Issue
Topic: FIRE | Insolvency | Civil Fraud | International | Enforcement | Offshore | Asset Recovery |
We are delighted to present Issue 13 of FIRE Magazine in conjunction with the flagship Asset Recovery event for 2023, FIRE International in Vilamoura, Portugal.
In this FIRE International edition, our authors dive into all the topical issues facing our practitioners, including the consequences of the war in Ukraine, tales from our investigators, the latest on crypto, and more.
For those in Vilamoura, we look forward to bringing together the FIRE community, and for those unable to join us, we hope you enjoy this thought-provoking issue. Thank you to all of our partners, authors and members for their ongoing support to this ever-growing community.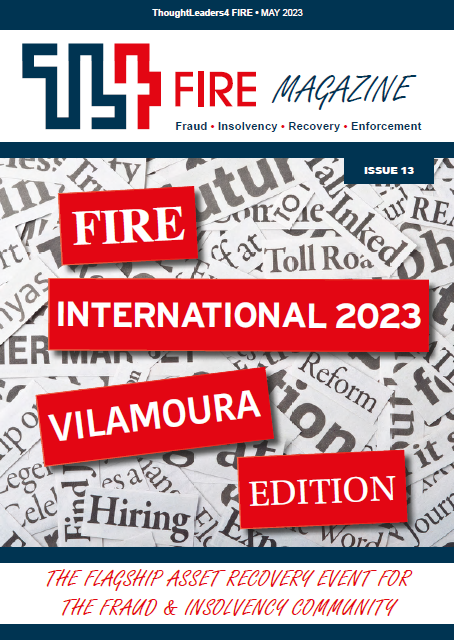 Author
ThoughtLeaders4 FIRE

Our FIRE Community Partners