Knowledge Hub
Join the Conversation!
Impartial and independent, ThoughtLeaders4 FIRE Knowledge Hub hosts cutting edge industry content and insight.
Email maddi@thoughtleaders4.com to submit content.
FIRE Magazine - Issue 3, Year in Review - NOW AVAILABLE
Date: 30/11/2020
Type: Articles Community Magazine ThoughtLeaders 4 Content Main Issue
Topic: FIRE | Insolvency | Civil Fraud | International | Enforcement | Offshore | Asset Recovery |
As this "unprecedented" year draws to a close and we prepare for new year that hopefully promises a whole new world, ThoughtLeaders4 FIRE would like to invite our readers to reflect on the tumultuous year that has been 2020.
Guest edited by Mary Young, Partner at Kingsley Napley and chair of our Year in Review event on 4th December 2020, our Year in Review authors asses the hot topics of the year.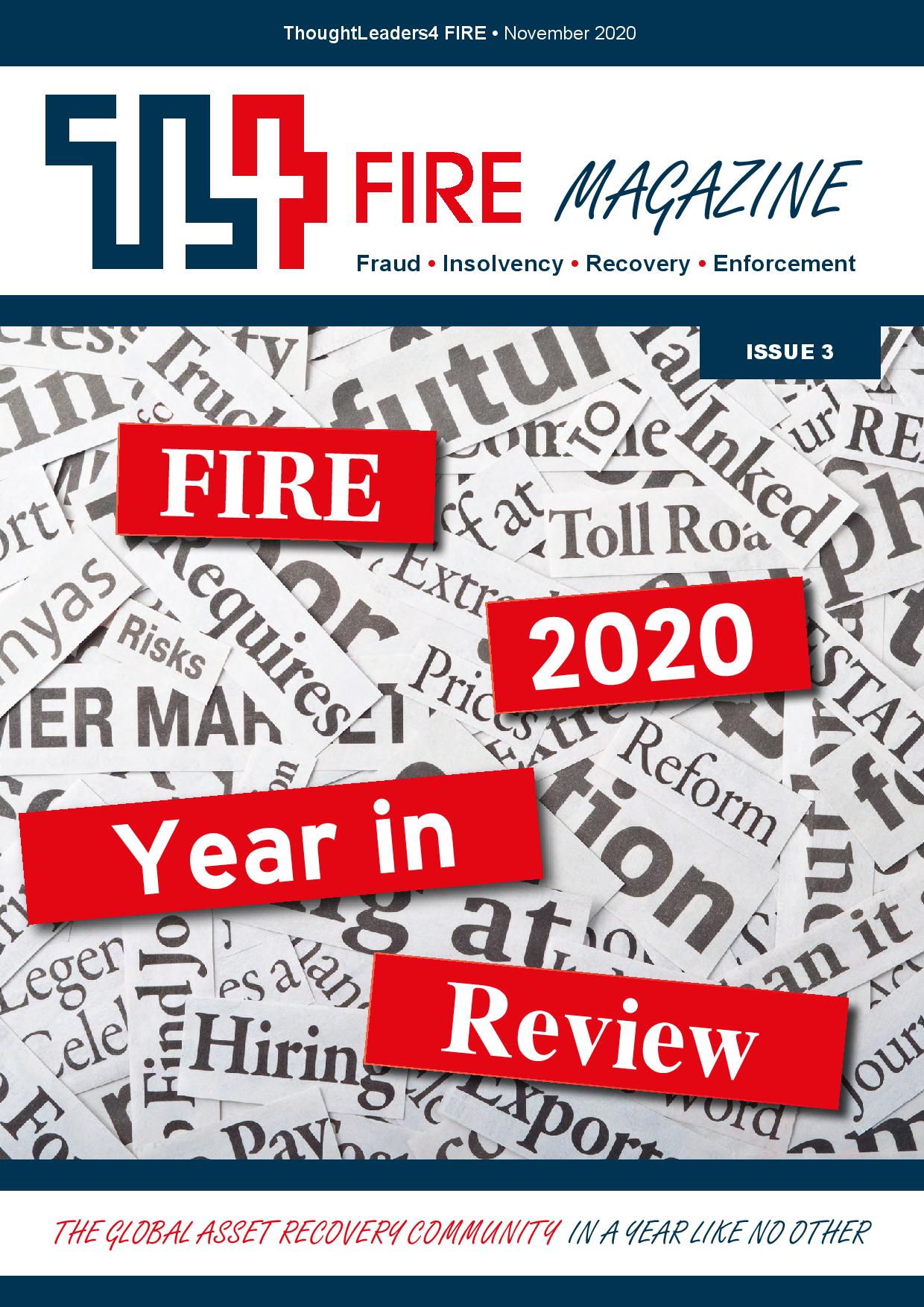 Author
ThoughtLeaders4 FIRE

Our FIRE Community Partners