Knowledge Hub
Join the Conversation!
Impartial and independent, ThoughtLeaders4 FIRE Knowledge Hub hosts cutting edge industry content and insight.
Email maddi@thoughtleaders4.com to submit content.
FIRE Magazine Issue 4 - Q1 2021, Looking Back & Looking Ahead - NOW AVAILABLE
Date: 12/05/2021
Type: Articles Community Magazine Main Issue
Topic: FIRE | Insolvency | Civil Fraud | International | Enforcement | Offshore | Asset Recovery |
After the "unprecedented" year that was 2020, Q1 of 2021 has been fast and furious for both ThoughtLeaders4 FIRE and the Asset Recovery Community.
As office doors creak open, wingtips start to hit the pavements and signs of life cautiously return to London, our authors review this quarter with one eye firmly fixed on the future.
In the last 4 months TL4 FIRE has launched our members portal, hosted 13 virtual events and announced FIRE UK: Welcome Back – 23rd & 24th Sept 2021, our first physical event of the year. The overwhelming support and excitement for our plans moving forward reaffirms how strong our growing Community is and how vital knowledge sharing is. With many more virtual and physical events in
the pipeline and much more content and insight to share, we are approaching 2021 with a "full steam ahead attitude" and we have no intention of slowing down.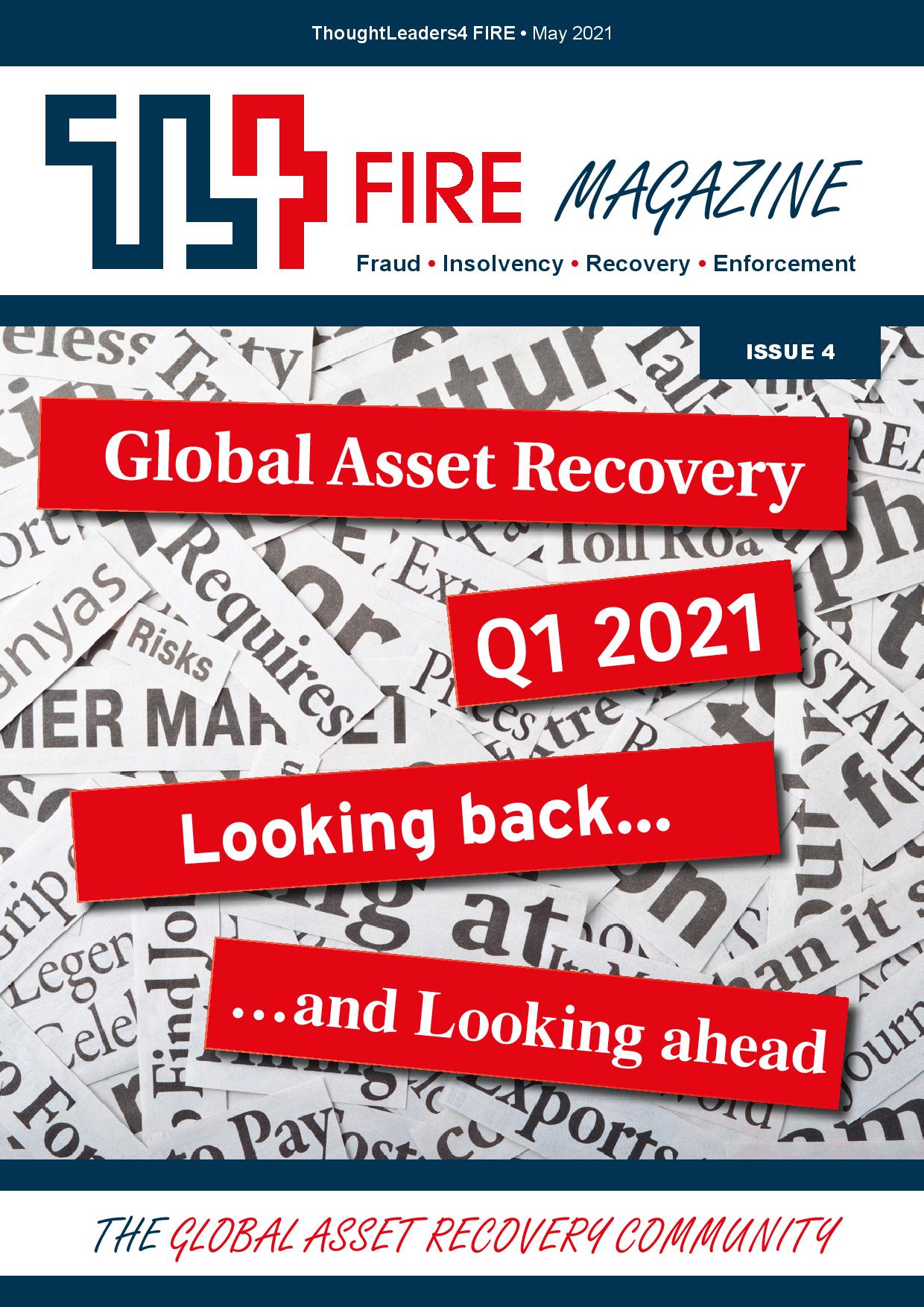 Author
ThoughtLeaders4 FIRE

Our FIRE Community Partners