Knowledge Hub
Join the Conversation!
Impartial and independent, ThoughtLeaders4 FIRE Knowledge Hub hosts cutting edge industry content and insight.
Email maddi@thoughtleaders4.com to submit content.
FIRE Magazine Issue 7 - 2021, Asset Recovery Year in Review
Date: 11/12/2021
Type: 60 seconds with Articles Community Magazine ThoughtLeaders 4 Content Community Partner Main Issue
Topic: FIRE | Insolvency | Civil Fraud | International | Enforcement | Offshore | Asset Recovery |
"New year — a new chapter, new verse, or just the same old story? Ultimately we write it. The choice is ours" - Alex Morritt
2021 has continued to present new challenges due to the global pandemic. Despite this, here at ThoughtLeaders4 we are proud to have brought the FIRE community back together in person. We are delighted to have seen so many of you at our events, from FIRE UK: Welcome Back Summit, to FIRE Middle East.
Guest edited by Mary Young, Partner at Kingsley Napley, our Year in Review authors discuss some of the significant cases and trends over the past 12 months.
Thank you to our authors, members, and community partners for their continued support and contribution. We look forward to seeing and hearing from you all in 2022.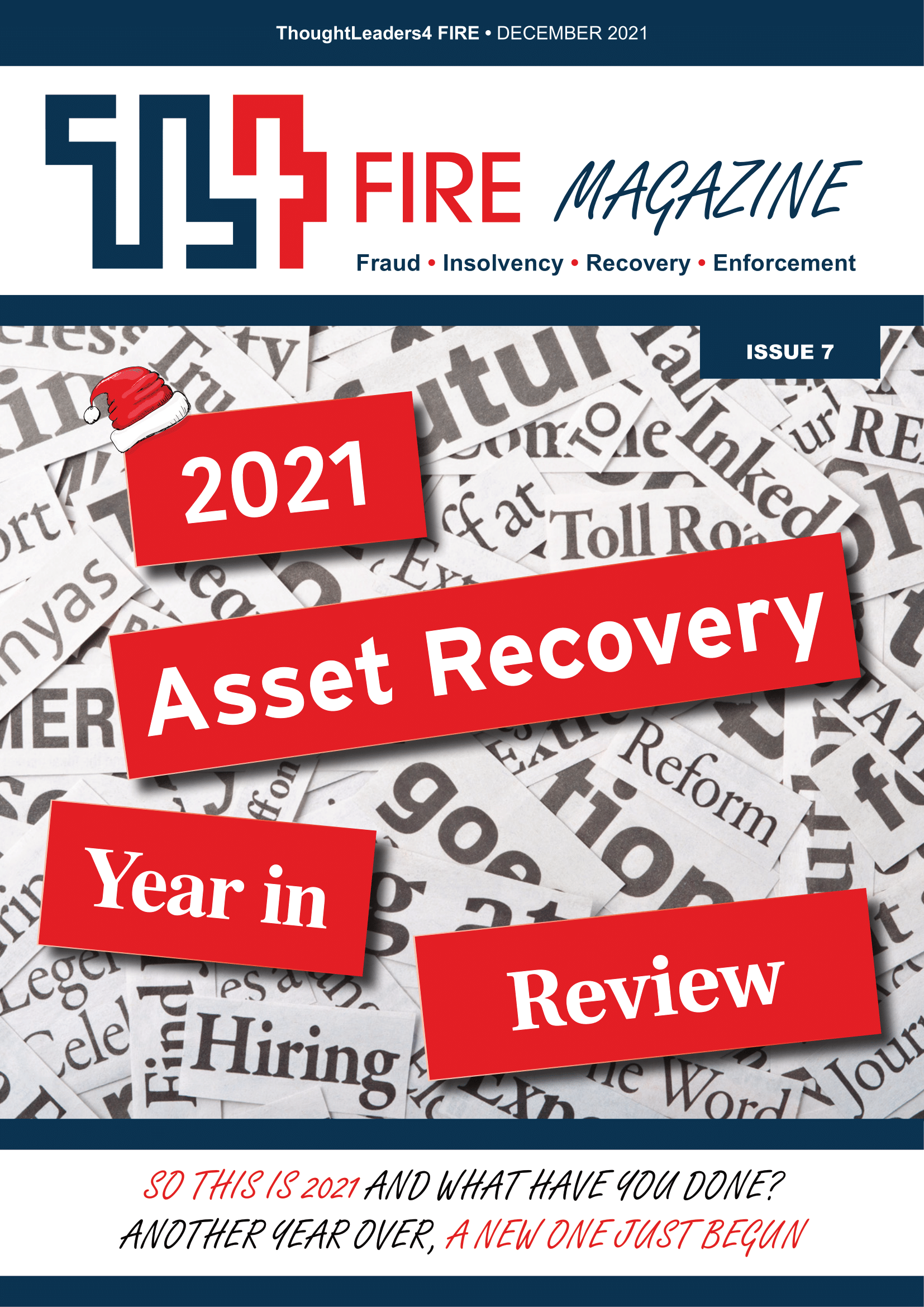 Author
ThoughtLeaders4 FIRE

Our FIRE Community Partners