Knowledge Hub
Join the Conversation!
Impartial and independent, ThoughtLeaders4 FIRE Knowledge Hub hosts cutting edge industry content and insight.
Email maddi@thoughtleaders4.com to submit content.
FIRE Magazine Issue 8 - Bringing Together The Rising Stars Of Asset Recovery
Date: 24/02/2022
Type: 60 seconds with Community Magazine Interviews Main Issue
Topic: FIRE | Insolvency | Civil Fraud | International | Enforcement | Offshore | Asset Recovery |
We are delighted to publish this issue of the FIRE Magazine post FIRE Starters Global Summit, our first Asset Recovery event of 2022. In this edition, we gain insight on all aspects of FIRE from our FIRE Starters community. Our authors discuss a variety of current trends and recent cases, including ESG, the COVID-19 pandemic, and Crypto-fraud. We also hear more from our community in a series of 60 second interviews, including the winner of the Future Thought Leaders Essay Competition, Caitlin Bruce. Thank you to all of our authors for contributing towards the first issue of 2022. It is going to be a busy and exciting year for the FIRE community, and we look forward to connecting with as many of you as possible throughout 2022.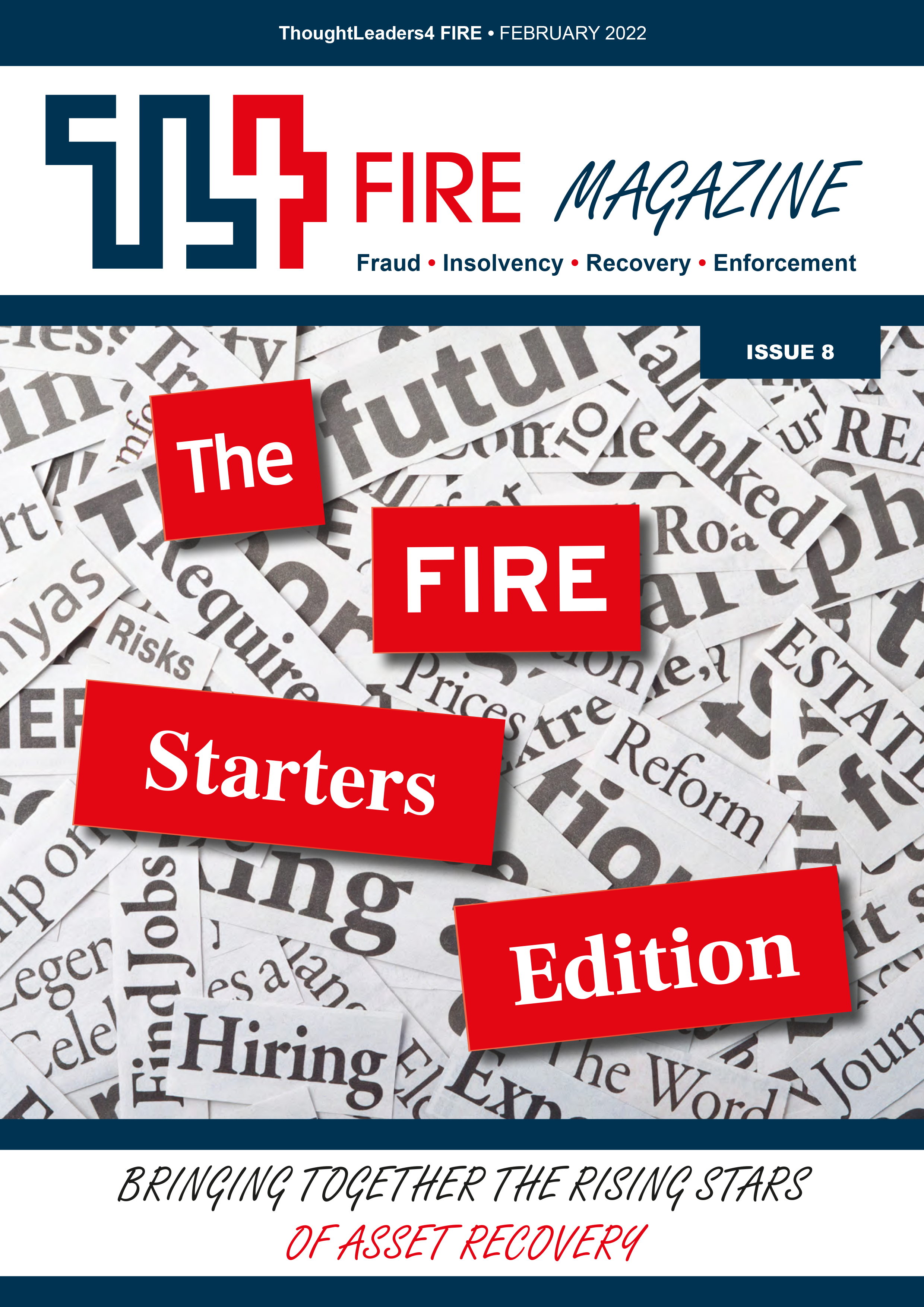 Author
ThoughtLeaders4 FIRE

Our FIRE Community Partners