Knowledge Hub
Join the Conversation!
Impartial and independent, ThoughtLeaders4 FIRE Knowledge Hub hosts cutting edge industry content and insight.
Email maddi@thoughtleaders4.com to submit content.
FIRE Starters Global Summit 2023 - Recap By Charles Russell Speechlys
Date: 05/04/2023
Type: Articles Featured Article Delegate Write-Up
Topic: FIRE | Insolvency | Civil Fraud | International | Enforcement | Offshore | Asset Recovery |
"The ThoughtLeaders4 FIRE Starters Global Summit in Dublin is a fantastic opportunity to connect with professionals with a similar level of experience across the fraud, insolvency and asset recovery space."
The team at Charles Russell Speechlys, a FIRE Community Partner, reflect on their time at the FIRE Starters Global Summit 2023 in Dublin, which took place from Wednesday 22nd February - Friday 24th February 2023 at the Conrad Hotel.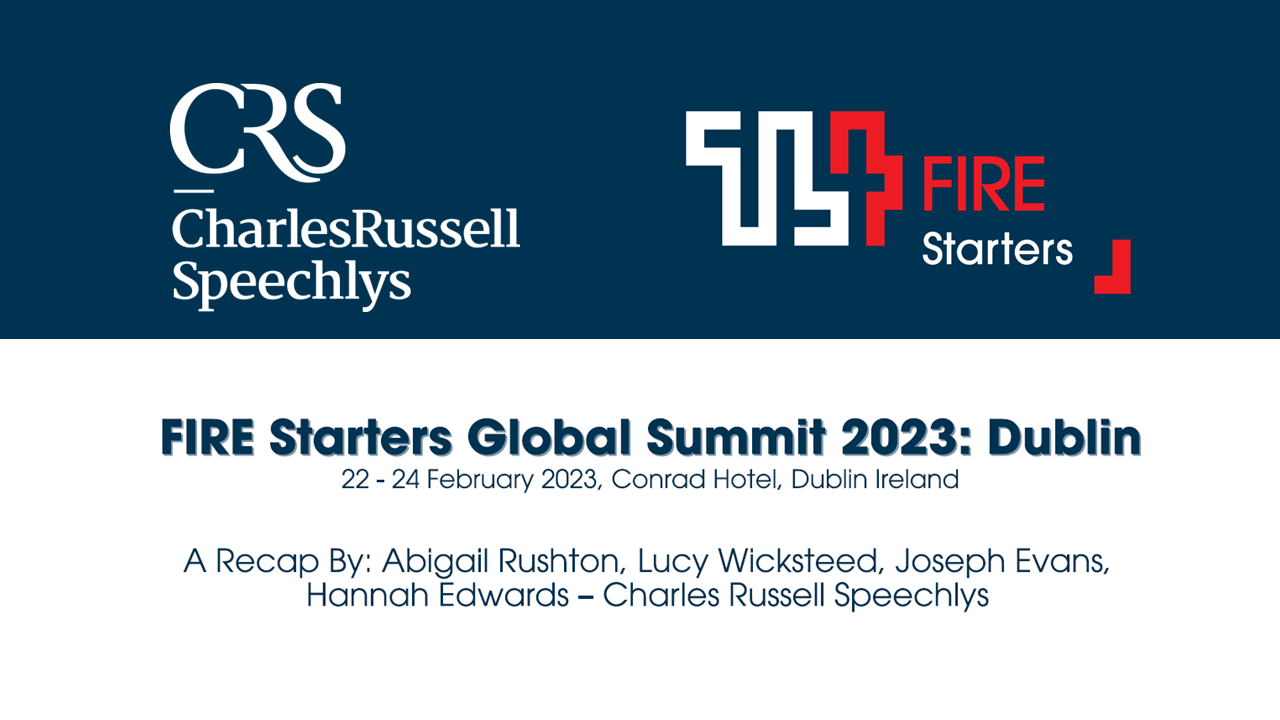 Author
Abigail Rushton, Lucy Wicksteed, Joseph Evans and Hannah Edwards - Charles Russell Speechlys

Our FIRE Community Partners