Knowledge Hub
Join the Conversation!
Impartial and independent, ThoughtLeaders4 FIRE Knowledge Hub hosts cutting edge industry content and insight.
Email maddi@thoughtleaders4.com to submit content.
James Baldwin-Webb Joins Thought Leaders 4 as Private Client Partnership Director!
Date: 04/01/2021
Type: ThoughtLeaders 4 Content Announcement
Topic: Private Client |
ThoughtLeaders4 is delighted to announce that James Baldwin-Webb has joined as the Partnership Director for our Private Client Community.
James has been the commercial lead on many globally renowned Private Client events and forums and has over 10 years of experience of curating communities across the full spectrum of the Private Client advisory market.
James's arrival re-unites him with Laura Golding and along with the ThoughtLeaders4 directors, gives over 30 years' experience within Private Client, and will add continued impetus to an already rapidly growing community.
Director Paul Barford says…
"We are excited to welcome James as the Partnership Director of the Private Client Community. We have witnessed the work James has done over the last 3-4 years and it is great to have him involved to help bring a fresh, new, inclusive but super specialist community to the Private Client market"
James says…
"You spend so much of your life at work that, for me, it was important to ensure that I was working somewhere that excited me with what they were doing and with people that I respect. Not only does TL4 offer much needed high-quality content and visibility during a time of disconnection but they also have one of the best content producers I have had the privilege to work with. I am so excited to see what we can bring to the Private Client community to help them keep connected for the upcoming months and years..."
Directors Chris Leese & Danushka De Alwis commented…
"With James joining our team it is another marker in the sand of our intention to be the market leading content and events provider within the legal industry. Our continued focus on quality and providing value with everything that we do is evident in our recruitment plan. Our approach is already being recognised as unique and refreshing and we will continue to provide our practice area specific communities with unrivalled content and events."
About ThoughtLeaders4
ThoughtLeaders4's driving ethos is as not just an event provider. Our aim is to create a community for members to share their thoughts, meet new contacts and to reconnect with existing friends.
Working in close partnership with the industry rather than as a seller to it, we focus on delivering technical knowledge and practical insights. Our Private Client community delivers a community that will allow members to:
Join a community of experts, referrers, and peers
Attend events in all formats
Interact using our digital Knowledge Hub
Learn and share expertise through the Community Magazine
Grow your network and business
Build relationships through a facilitated Membership directory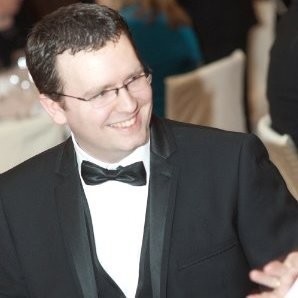 Author
ThoughtLeaders4 Private Client

Our FIRE Community Partners