Knowledge Hub
Join the Conversation!
Impartial and independent, ThoughtLeaders4 FIRE Knowledge Hub hosts cutting edge industry content and insight.
Email maddi@thoughtleaders4.com to submit content.
Nizam Event - Slides
Date: 21/04/2021
Type: Webinars Additional Materials
Topic: FIRE | Insolvency | Civil Fraud | International | Enforcement | Offshore | Asset Recovery | Private Client |
India and Pakistan locked horns with each other and descendants of the 7th Nizam of Hyderabad in Pakistan v NatWest decided by Marcus Smith J in October 2019. The issues had first aired in the High Court during the 1950s culminating in the House of Lords decision Rahimtoola v Nizam of Hyderabad [1958]. The claim concerns a fund, frozen since 1948, derived from a £1m transfer from the 7th Nizam to the High Commissioner of Pakistan in London in 1948 as Indian troops crossed into Hyderabad and occupied it.
When Pakistan initiated new proceedings in 2013, the current Nizam instructed Eason Rajah QC, 10 Old Square, and Paul Hewitt, Withers LLP.
Eason and Paul set out the historic and political context as well as the trust law principles debated including:
A nation state as a trustee
Limitation issues for trust claims, sovereign immunity and abuse of process
The trust analysis and the role of authority and intention
Illegality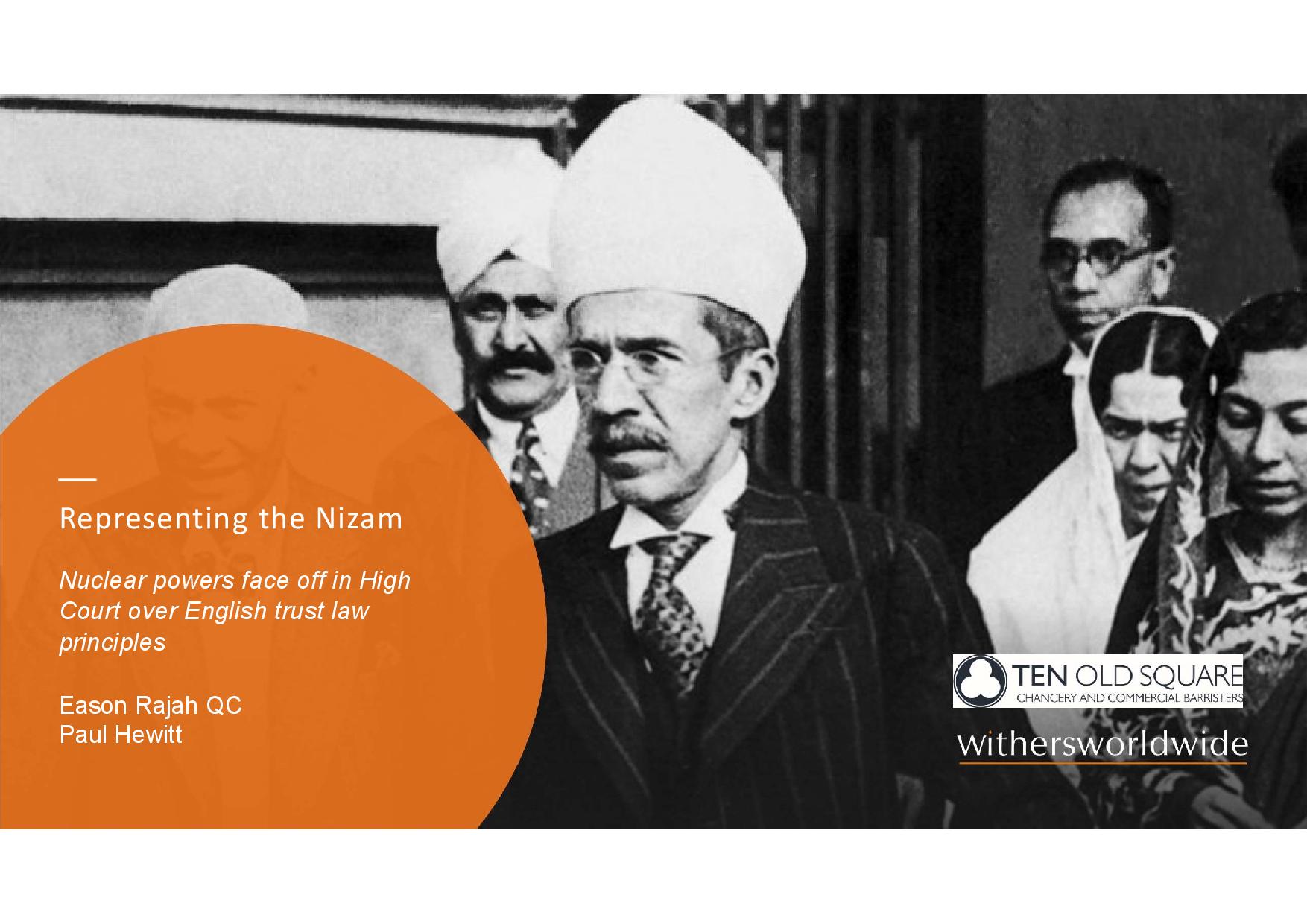 Author

Our FIRE Community Partners