Knowledge Hub
Join the Conversation!
Impartial and independent, ThoughtLeaders4 FIRE Knowledge Hub hosts cutting edge industry content and insight.
Email maddi@thoughtleaders4.com to submit content.
The Future Thought Leaders Essay Competition, A FIRE Starters Global Summit Second Edition
Date: 27/02/2023
Type: 60 seconds with Articles Community Magazine Essay Competition Main Issue
Topic: FIRE | Insolvency | Civil Fraud | International | Enforcement | Offshore | Asset Recovery |
For the second edition of the FIRE Starters essay competiiton, entrnats were asked "Imagine it is the year 2033, what types of cases will the FIRE practitioner of the future be working on?" We are delighted to have received entries from a multitude of
jurisdictions, showing our true commitment of bringing the global asset recovery community together. Congratulations to Joseph Rome of Sequor Law who was our 2023 winner, along with Arno Duvenhage of MJM Limited Bermuda and Carola Binney of 4 New Square Chambers who came second and third respectively. Thank you to our esteemed judging panel and other entrants for their contribution to this year's competition.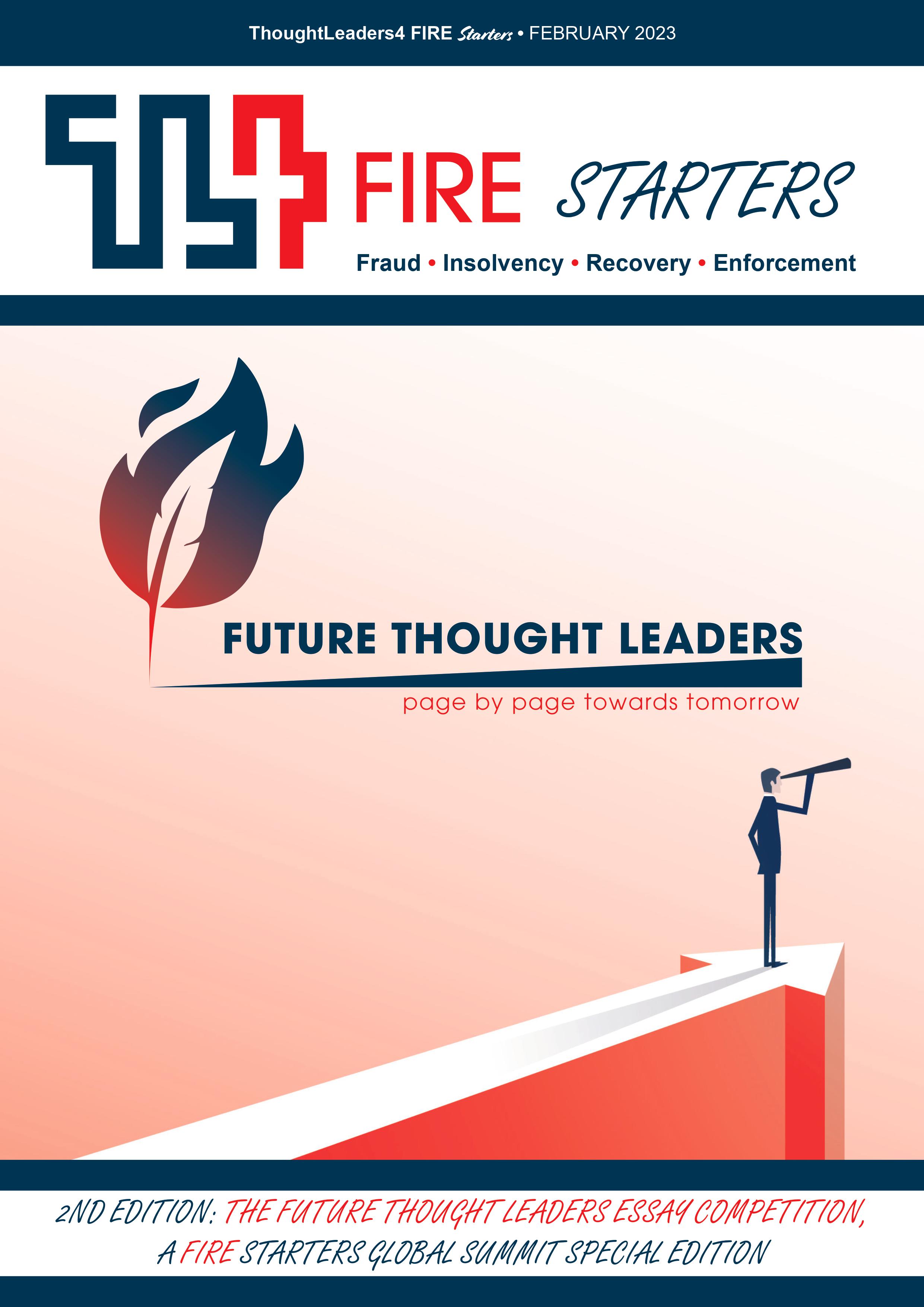 Author
ThoughtLeaders4 FIRE

Our FIRE Community Partners