FIRE Year in Review
Event Postponed - New dates will be updated shortly.
Your Expert Speakers include: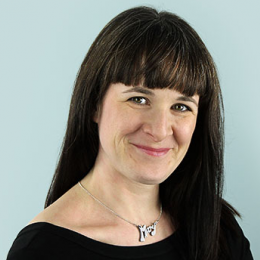 Mary Young
Partner
Kingsley Napley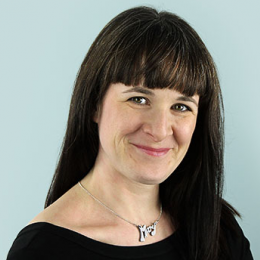 Mary Young Partner
Kingsley Napley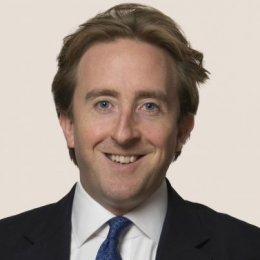 James Rivett QC
Barrister
Pump Court Tax Chambers
James practises in all areas of revenue law.
His practice includes advice and litigation in the following areas: personal tax, corporate tax, VAT and other indirect taxes.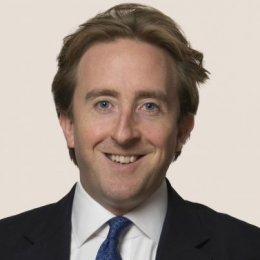 James Rivett QC Barrister
Pump Court Tax Chambers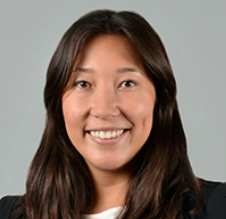 Jessica Lee
Associate
Brown Rudnick
Jessica Lee is an Associate in the Firm's Litigation & Arbitration Practice Group.
Jess has broad experience in complex and high value commercial litigation with particular experience in civil fraud, company and shareholder disputes, and financial services. She has acted on numerous complex cross-border civil fraud cases many of which have also involved advising on freezing, proprietary, and disclosure injunctions. Jess is part of Brown Rudnick's Supervising Solicitors team and has recent relevant experience in the execution of search orders and delivery up orders. Jess has also advised on significant investigations and compliance matters including investigations by the US Department of Justice and the Serious Fraud Office. She has also previously undertaken several secondments to clients including in the banking and telecommunications sectors.
Jess is a keen advocate for diversity and social mobility and is a mentor at IntoUniversity and on the Urban Scholars Programme.
Prior to joining Brown Rudnick, Jess was an associate at Baker & McKenzie where she also trained. She attended Southampton University and the College of Law, Moorgate.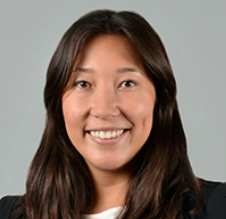 Jessica Lee Associate
Brown Rudnick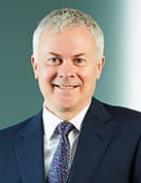 Dominic Offord
Partner
Howard Kennedy
Dominic Offord acts on high-profile and large-scale cross-border insolvency/ fraud cases, assisting his clients in recovering billions of dollars.
He is the head of the Commercial Dispute Resolution team.
Whilst Dominic advises local and foreign Insolvency Practitioners he also represents other stakeholders in contentious insolvency claims including creditors and directors.
He acts for directors in defence of directors disqualification proceedings, misfeasance, and breach of duties claims.
Dominic also regularly represents clients in commercial disputes particularly those with an international dimension.
Dominic is a member of R3 Association of Business Recovery professionals, the Fraud Lawyers Association, and the Insolvency Lawyers Association.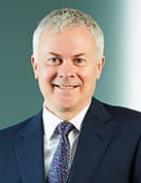 Dominic Offord Partner
Howard Kennedy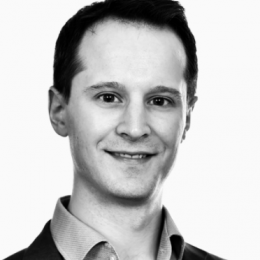 Andrew Barns-Graham
Senior Associate
Pinsent Masons
In addition to his UK-centred practice, Andrew has also acted in some of the highest profile cross-border disputes of the last few years and is an expert in jurisdiction disputes and overseas applications for ancillary disclosure and asset preservation relief.
Andrew originally trained at a leading barristers' chambers and his excellent technical ability makes him a go-to person for cases involving especially complex legal, factual and strategic issues. He frequently receives praise from clients for his dedication, his forward-thinking approach and his clear and concise advice.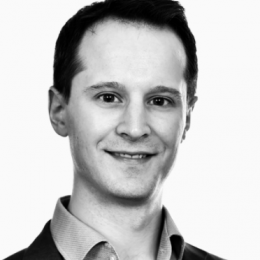 Andrew Barns-Graham Senior Associate
Pinsent Masons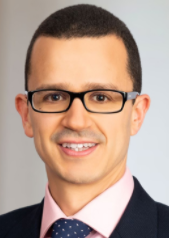 Tim Akkouh
Barrister
Essex Court Chambers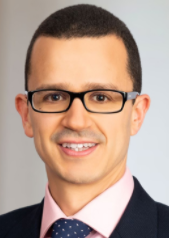 Tim Akkouh Barrister
Essex Court Chambers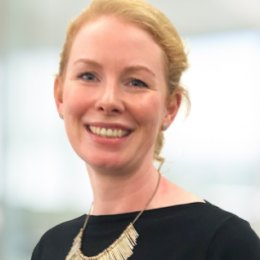 Kate Gee
Counsel
Signature Litigation
Kate is Counsel at Signature Litigation and has over ten years' experience acting in complex, high value, cross border disputes, including civil fraud and asset tracing claims, general commercial litigation, digital asset and banking litigation. Kate has a special interest in digital assets and tech disputes, and regularly publishes articles on and speaks about topics relating to cryptocurrencies and digital assets.
Kate has advised on all stages of litigation, from pre-action through to fully contested trials and enforcement matters. She also has experience of a wide range of interim applications, including applications for summary judgment, specific and third-party disclosure, security for costs, worldwide freezing injunctions, orders for disclosure and delivery up, passport orders, applications for committal for contempt of court and applications for cross-examination on evidence.
Kate is ranked in the Chambers UK 2022 guide for Civil Fraud and is described as having "notable experience in civil fraud work" and commended for having "a real commercial handle on things and is completely unflappable". In 2018, Kate co-founded ACROSS Fraud, a network for fraud lawyers in London and worldwide and in 2014 she was identified as a 'Rising Star' for Commercial Litigation by Thomson Reuters' Super Lawyers.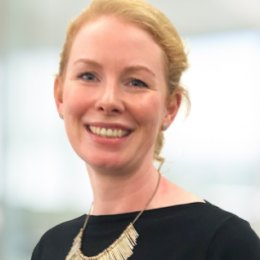 Kate Gee Counsel
Signature Litigation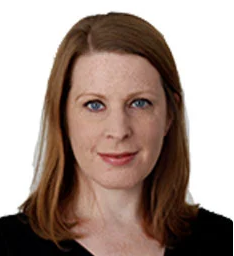 Carmel King
Director
Grant Thornton
I specialise in asset tracing and recovering funds for clients who have suffered a financial loss as a result of fraud. I have 15 years' experience of using insolvency proceedings, court-appointed receiverships, other civil procedures and litigation funding to conduct investigations, formulate legal claims and enforce judgements.
I have a particular interest in cryptoasset fraud and can assist victims and representatives in investigations and asset recovery strategies. I have the support of our corporate intelligence, forensic, digital and international colleagues to work seamlessly to achieve the best results for our clients, and can operate under a number of fee structures, often working on a contingent basis or with the benefit of third-party funding.
I have experience working in the public and private sectors, having taken instruction from government departments and local authorities in the UK, non-UK governments, and international companies.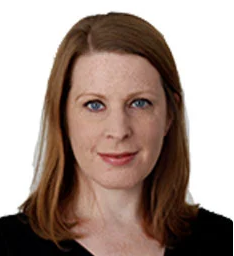 Carmel King Director
Grant Thornton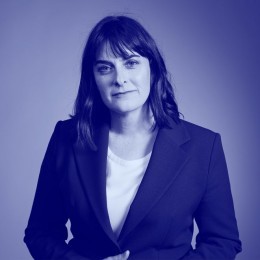 Elizabeth Seborg
Partner
PCB Byrne (UK)
Elizabeth is an experienced commercial litigator specialising in high-value, complex claims and asset recovery. Acting for both claimants and defendants, she has particular expertise in civil fraud litigation and shareholder disputes, often with multi-jurisdictional aspects.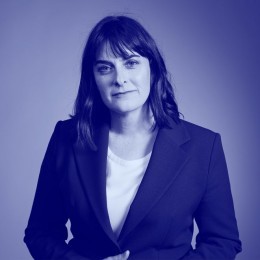 Elizabeth Seborg Partner
PCB Byrne (UK)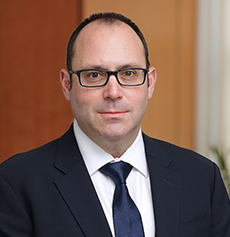 Oren Warshavsky
Partner
BakerHostetler (USA)
Oren Warshavsky serves as co-leader of BakerHostetler's Global Fraud and International Asset Tracing and Recovery team.
He is a litigator specializing in multi-jurisdictional proceedings and complex intellectual property matters. Oren has achieved more than $9 billion in monetary recoveries for his clients, obtained injunctive relief in numerous cases, and successfully defended clients in defeating claims asserted in federal and state courts for complex commercial matters, patent, trademark, copyright, bankruptcy, asset recovery matters and commercial disputes. He has been an integral part of the team representing the trustee of the Securities Investor Protection Act (SIPA) in the liquidation of Bernard L. Madoff Securities. Oren has overseen and worked with teams of lawyers in the United States and around the world to trace and recover assets; the recovery has been unprecedented, totaling more than $13 billion dollars. The protracted, decades-long investigation and recovery in dozens of related international cases has demonstrated Oren's ability to work diligently and resourcefully across multiple jurisdictions.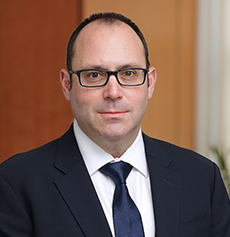 Oren Warshavsky Partner
BakerHostetler (USA)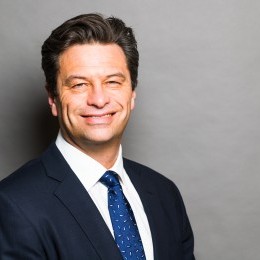 Graeme Halkerston
Barrister
Wilberforce Chambers
Graeme practices across a wide range of chancery commercial work and is consistently recommended in the leading directories for Chancery Commercial, Professional Liability, Offshore and Company Law.
He is noted for ability to work with clients and as part of a litigation team with instructing solicitors, calling on his experience as a former partner in a leading offshore law firm.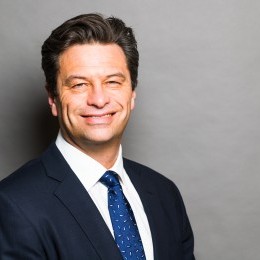 Graeme Halkerston Barrister
Wilberforce Chambers
Ultimate Showdown Competitors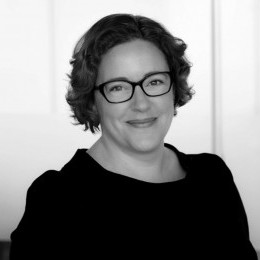 Lucy Pert
Partner
Hausfeld (UK)
Lucy has extensive experience of managing international, cross-border litigation, working frequently in the Chancery and Queen's Bench Divisions of the English High Court (including Commercial Court) and Court of Appeal. She has also conducted several commercial arbitrations under the LCIA, ICC and ad hoc rules and most recently, was instructed on an LCIA arbitration in the aerospace sector.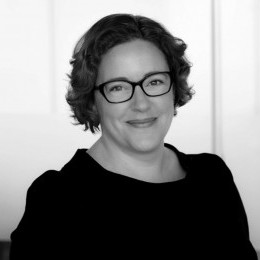 Lucy Pert Partner
Hausfeld (UK)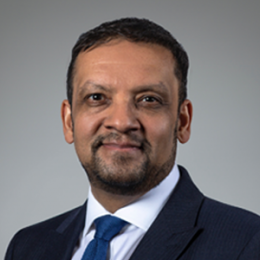 David Mohyuddin QC
Barrister
Radcliffe Chambers (UK)
David Mohyuddin's practice in Silk covers general commercial litigation matters, corporate and personal insolvency, company law, fraud and asset recovery, banking and claims brought against professionals.
Described as 'technically excellent' he is 'fantastic to work with' and 'very aware of the practical and commercial context of his advice.' He is popular with clients as he is 'easy to get on with and takes a very collaborative approach, which is refreshing for a silk.' He recognises the practical and commercial problems faced by his clients and the need to achieve the speedy and cost-effective resolution of their legal disputes, whether consensually, at trial or by way of interim application. A 'silk who gets his hands dirty' and a 'star performer,' he is just as comfortable in multi-day trials in complex and high-value claims as he is making urgent applications (whether by way of freezing or other order, having significant experience of making applications without notice and the responsibilities that arise) and advising those already involved in or contemplating becoming involved in litigation.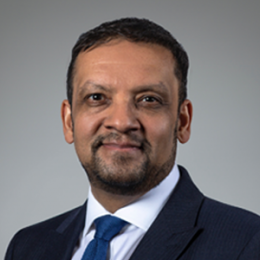 David Mohyuddin QC Barrister
Radcliffe Chambers (UK)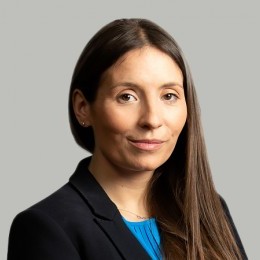 Rachael Gregory
Of Counsel
Armstrong Teasdale
Rachael is a civil litigator: she specialises in financial disputes, civil fraud, and asset tracing. She also regularly acts on insolvency cases which involve fraud or dishonesty. Rachael's work usually has an international aspect, and she commonly works as part of a team of global advisors with significant experience working with forensic accountants.
Rachael has extensive trial experience: she was part of the team representing AHAB in the twelve-month trial against former companies of Mr Al Sanea, the longest ever trial to take place in the Cayman Islands.In March 2022, Rachael joined Armstrong Teasdale, a US firm who launched in London last year.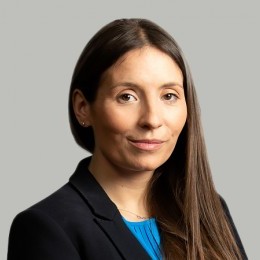 Rachael Gregory Of Counsel
Armstrong Teasdale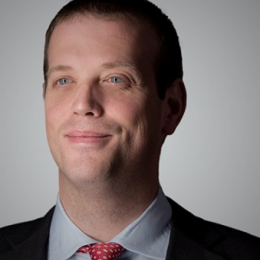 Roger Elford
Partner
Charles Russell Speechlys
Roger is a Fellow of INSOL International and has considerable domestic and cross-border insolvency expertise, working with companies, insolvency office holders and other stakeholders in a variety of jurisdictions.

Roger specialises in both contentious insolvency and restructuring advisory matters. He has significant experience litigating worldwide and is one of the lead restructuring partners working on Charles Russell Speechlys' appointment as the External Administrator of Bahraini bank Awal Bank (with balance sheet assets of approximately US$6 billion) on behalf of the Central Bank of Bahrain.
Roger was also the sole restructuring partner advising the Government of the Commonwealth of The Bahamas in relation to the restructuring of the US$3 billion development of mega resort Baha Mar in Nassau.

In the United Kingdom, Roger acts for insolvency practitioners in pursuing officeholder (and other) claims to make recoveries for creditors, as well as acting for defendants in the defence of those claims.
On the advisory side, Roger advises both debtors and creditors on a broad range of strategies for the restructuring of businesses.

Roger has particular expertise in real estate-related insolvency issues. He is the co-author of Jordan Publishing's Property Insolvency (2nd ed, 2015) and regularly speaks at seminars and conferences, including the Royal Institution of Chartered Surveyors, the National Association of Non-Administrative Receivers, Butterworths and R3.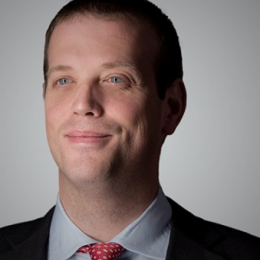 Roger Elford Partner
Charles Russell Speechlys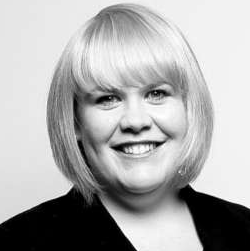 Amy Harvey
Partner
Ontier LLP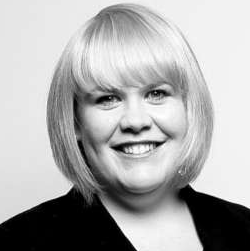 Amy Harvey Partner
Ontier LLP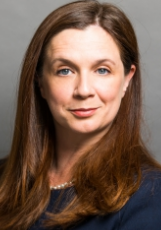 Zoe Barton QC
Barrister
Wilberforce Chambers
Ranked as a leading barrister in multiple practice areas, a strength that makes her well-suited to litigation that straddles disciplines, Zoë is "an impressive and formidable new silk" (Legal 500 2021) particularly noted for advocacy and client skills.
Her practice is grounded in a strong technical understanding of property and trusts. In addition to her practice spanning the breadth of those areas, this technical expertise serves as the foundation of her civil fraud practice, which forms a significant element of her work and where the ability to establish or challenge proprietary interests and trust structures can be decisive. Zoë also practises in professional liability, typically related to her other practice areas.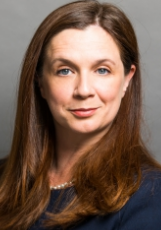 Zoe Barton QC Barrister
Wilberforce Chambers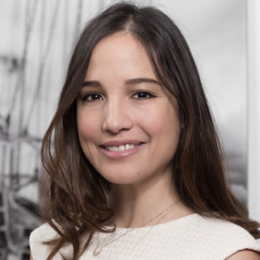 Carla Reyes
Partner
Des Gouttes & Associes
Carla Reyes has a broad practice across the spectrum of criminal and commercial litigation both before state courts and other Swiss federal jurisdictions. In particular, she enjoys considerable experience in domestic and cross-border multi-jurisdictional litigation matters.
She practices, among others, in international commercial disputes of a civil nature, in particular in the banking and trading industry.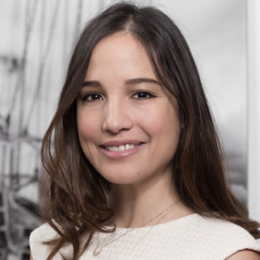 Carla Reyes Partner
Des Gouttes & Associes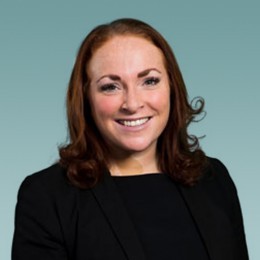 Hannah Davie
Partner
Grant Thornton
I am an insolvency practitioner with 12 years' experience of dealing with complex, contentious assignments; with an emphasis on fraud investigation, identification of assets, tracing exercises, enforcement of judgments and recovery of assets for those who have suffered financial loss or have a claim against another party.
I focus on assisting beneficiaries, trustees and representatives in matrimonial, family, trust and probate disputes. I work to find strategies that ensure the most appropriate action is taken in order to achieve maximum recovery. I use the Insolvency Act, along with other civil legislation, such as the use of liquidations, bankruptcies and court appointed receiverships, as a tool to assist with investigation, asset tracing and recovery processes.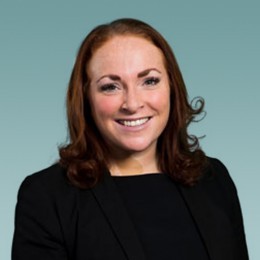 Hannah Davie Partner
Grant Thornton
David Johnson
Associate
PCB Litigation LLP
David Johnson Associate
PCB Litigation LLP

Partnership
Partnering on an event or indeed the community as a whole will increase your company's profile and brand awareness.
We can provide bespoke value adding partnerships. We will work in partnership with you to develop a bespoke marketing solution to meet your objectives across varying events and thought leadership content. We will ensure that you gain value through the right medium, focused on your desired audience, with a true partnership that delivers value to your marketing needs. Want to know more?
Please contact Chris on 0207 101 4151 or email chris@thoughtleaders4.com