Virtual
Trusts in Divorce Virtual Conference
06 Jul 2020
Location: 12.00pm - 2.00pm Virtual Event Members: FREE - Book by 06 Jul Non Members: £25 + VAT - Book by 06 Jul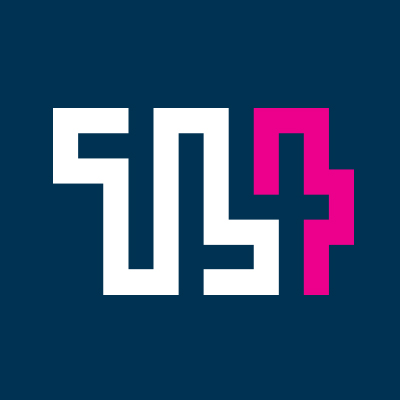 Highlights
What is the shape of trusts and divorce in the emerging new world? Benefit from a unique 1.5 hours of coverage led by a cross disciplinary team from Withers and featuring quickfire presentations, panel debate, discussion and debate.
Gain insight into
What's new or pandemic driven in divorce
New tax landscape for divorcing couples
Impact on trustees and beneficiaries
A more consensual approach - the new separation model
Impact on differing jurisdictions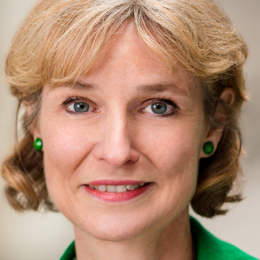 Diana Parker
Partner
Withers
Diana is well known as one of London's divorce lawyer elite and advises clients on high value, high profile matters involving complex finances and international, cross border elements. Whilst she has taken cases before the Supreme Court and Court of Appeal, Diana is also a renowned mediator and negotiator. She co-founded the Family Mediators Association, to extend the range of mediation to include finances as well as child-related issues.
Diana has acted for clients in cases which have set legal guidelines for the rest of the industry. She is a highly intelligent person who fights hard for her clients, is a very good negotiator and settler of cases where possible.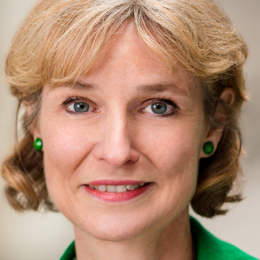 Diana Parker Partner
Withers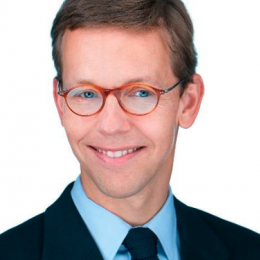 David Wallace Wilson
Partner
Schellenberg Wittmer (Switzerland)
David Wallace Wilson is a Partner with Schellenberg Wittmer's Private Wealth practice. He advises individuals and families on wealth structuring and estate planning for their personal and business assets.
Experience
Advising individuals and families on wealth structuring, life-time and estate planning
Specialist in complex family, guardianship and inheritance disputes
Acting as executor in international successions
Advising trustees and intermediaries on regulatory issues (AML, CRS etc.)
Assisting clients with their fine-art and philanthropic ventures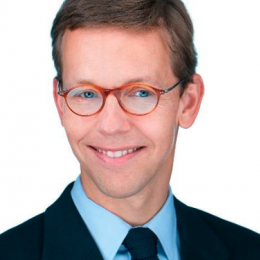 David Wallace Wilson Partner
Schellenberg Wittmer (Switzerland)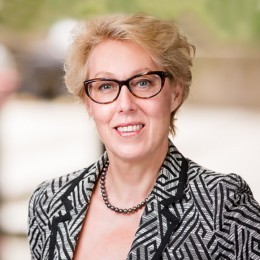 Dawn Goodman
Partner
Withers
Dawn is a partner in the trust, estate and inheritance disputes team.
Having a wealth of experience of litigation in most offshore jurisdictions, as well as in Europe, the Middle East and Asia, Dawn advises all parties who may be involved in a dispute arising out of lifetime estate planning or on death, whether about trusts, foundations, professional negligence, fraud or succession. Previously a divorce lawyer, she also specialises in advising trustees and beneficiaries caught up in divorce proceedings.
Dawn uses her experience as to what can go wrong to advise trustees and protectors on their duties and how to manage and reduce their risk. Settlors are advised on how to create robust structures.
Once a problem has arisen she advises on methods to defuse contention, risk mitigation and alternative dispute resolution as well as on proceedings if necessary, ranging from consensual to the most hostile.
Dawn features in Who's Who Legal's list of International Private Client Lawyers as one of the 'most highly regarded practitioners in the world', described as 'phenomenal' according to their sources who praise her 'responsiveness'.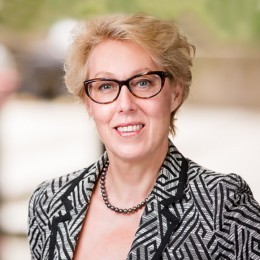 Dawn Goodman Partner
Withers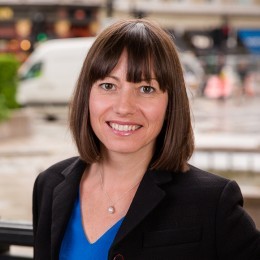 Claire Blakemore
Partner
Withers
Claire is a partner in the divorce and family team.
She brings commitment, energy, strong technical expertise and sound judgement to all her work, spanning the full range of family law issues. Claire goes the extra mile for her clients with whom she has solid relationships.
Whether working with domestic or international clients, she deals with complex financial claims, children issues, pre and postnuptial agreements and cohabitant disputes and has extensive experience advising on cases involving trusts.
Her clients are in commerce, finance and tech, professionals, families with inherited wealth and those in the public eye. Whilst being highly experienced in difficult litigation she also has a busy dispute-resolution practice as a collaborative lawyer and mediator.
She has acted for (and for the spouses of) trustees, doctors, lawyers, hedge fund managers, members of aristocracy and people in the public eye. With clients involved in anything from sports and retail to pharmaceuticals and technology, Claire is well versed in dealing with clients holding senior positions in many different sectors.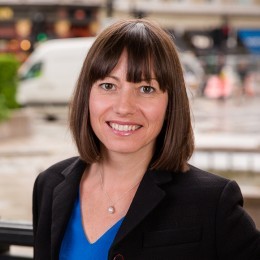 Claire Blakemore Partner
Withers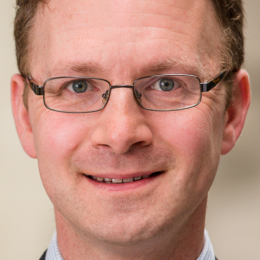 Charlie Tee
Partner
Withers
Charlie is a partner in the private client and tax team.
He focuses on UK and international tax and trust issues for both UK domiciled and non-domiciled individuals, as well as advising on wills and succession planning. Charlie was listed in The Lawyer's Hot 100 dealmakers list for 2018.
He advises a number of family offices and international families as to their ongoing affairs and international trust structures, including private trust company structures.
He also works closely with a number of business families advising on existing structures set up for the management and governance of the family business, its interaction with family trusts and associated estate planning measures.
Charlie advises charities and private clients on tax issues in probate and trust disputes and assists with trust issues involved in international trust litigation.
Charlie assisted Sir Gerry Robinson as the Wills Advisor on the six-part BBC series, 'Can't take it with you', which ran from January to March 2011.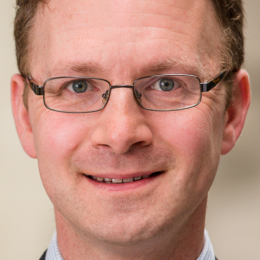 Charlie Tee Partner
Withers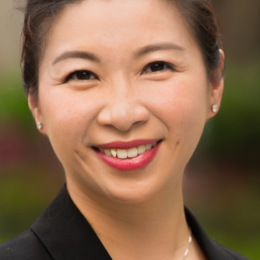 Rita Ku
Partner
Withers (Hong Kong)
Having practiced family law for over 15 years, Rita has extensive experience and knowledge in dealing with a wide range of family dispute cases, concerning jurisdiction, divorce, children, ancillary relief etc.
Rita has had experience in high profile children cases such as MJB v CWC (Hague Convention) [2018] HKFLR 331; YJH v LKHM [2019] HKEC 2954; and VK v SAFG (removal) [2018] HKFLR 485. She was also involved in a controversial removal case before the Court of Appeal between Hong Kong and Singapore LN v SCCM [2013] HKFLR 358.
Many of her cases involve cross border issues, particularly with the PRC, such as ML v YJ [2010] HKEC 1924, which went to the Court of Final Appeal. This case changed the law in Hong Kong in respect of a party's ability to apply for financial provision following a foreign decree. In CL v ZRC (Jurisdiction; forum non conveniens) [2015] HKFLR 125, the husband was found to have a substantial connection with Hong Kong but the PRC was the more appropriate forum. She also acted for the husband's father, the patriarch from a well-known Hong Kong family, in respect of assets held in the PRC: DX v LN & Ors (Anti suit injunction) [2015] HKFLR 525.
Rita also advises on various ancillary relief cases involving complex asset holding structures: WYSL v FHCBA [2019] HKEC 2379; and Maintenance Pending Suit which involved third party financial assistance: CWCC v YKOP (Maintenance Pending Suit and third parties) [2018] HKFLR 320, and has led various mega financial cases often involving multiple parties, some of which include BVI and Cayman litigation.
She also has particular expertise in wealth preservation for ultra-high-net-worth individuals, with experience in preparing pre-nuptial and post-nuptial agreements, advising on trusts set up in the context of matrimonial perspectives for assets planning and to minimize the risk to family wealth posed by divorce proceedings. Rita is the go-to person when it comes to advising individuals and their families, who are planning to get married, considering succession issues or planning to pass their wealth on to the next generation, on trust structures from a litigation perspective before it is set up.
Rita is renowned for her responsive and rational characters amongst co-workers, and always gives pragmatic, strategic and candid advice to clients.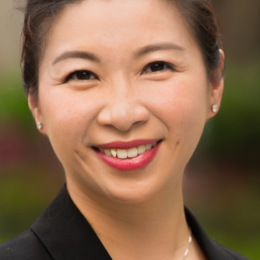 Rita Ku Partner
Withers (Hong Kong)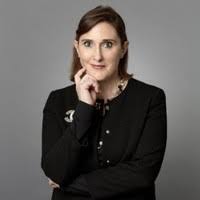 Lucia Perchard
Director
Highvern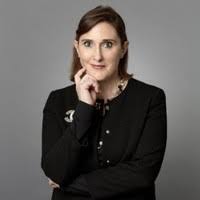 Lucia Perchard Director
Highvern
12.00pm
Chair's Opening Remarks - Trusts & Divorce in the Emerging New World
Speakers:
Claire Blakemore -
Partner -
Withers
Dawn Goodman -
Partner -
Withers
12.10pm
What's New or Pandemic Driven in Divorce
Divorcing during and after the pandemic: the impact on trusts
No fault divorce
Changing asset values- can anything be valued now?
The impact on liquidity… cash v risky assets?
Settling with uncertainty; implementing and overturning settlements
Couples unable to sell or separate
Divorce and marriage rates? How will they change and impact trustees?
Other beneficiaries' concerns
Speakers:
Claire Blakemore -
Partner -
Withers
12.20pm
The New Tax Landscape for Divorcing Couples
Sales or transfers of the matrimonial home - PPR and CGT
Forced sale of other assets – dealing with losses and funding gains ( if any)
Possibility of transferring assets at a low gain or even a loss – a silver lining for CGT purposes?
Valuation issues – where are the markets going/ absence of market comparisons
Tax considerations for trustees
Indemnities for future tax – difficulties in quantifying likely future rates which could apply
Speakers:
Charlie Tee -
Partner -
Withers
12.30pm
The Impact of Divorce on Trustees and Beneficiaries
Trust viewed as the money box/ resource
Time of dislocation and change- illness/ death/ new letters of wishes/ restructuring- perception of change by the Family Court?
Risk of order damaging interests of beneficiaries (directly or indirectly through resource argument)
Trustees can make things worse – unfortunate approach to correspondence; ill- advised/ inadvertent submission/attending to give evidence by offshore trustees/ partisanship (in the Family Court sense)
Essentials: advice on duties; advice on shape of dispute and likely developments/ consequences for trustees
Document control – data rooms and document lockdown- the new shape of trustee/ beneficiary disclosure following Tchenguiz
Investment concerns – frequent reviews: of policy, investments and managers; keeping assets steady, avoiding forced disposals; keeping beneficiaries informed and on board
Addressing beneficiaries' concerns: liquidity, falling values, reduced/ no income, differing views on what should be done for divorcing couple
The children as beneficiaries
Getting help from the Court
Speakers:
Dawn Goodman -
Partner -
Withers
12.45pm
Divorcing during the Pandemic and its Aftermath- a more Consensual Approach
The new landscape - the clients' needs
The court system and remote hearings
The Separation Model – a new model to reduce strife and promote settlement
Trustees participation in non-court routes
Speakers:
Diana Parker -
Partner -
Withers
1.10pm
Panel Session: How is the Pandemic Affecting Trusts and Divorce in your Jurisdiction?
Speakers:
Dawn Goodman -
Partner -
Withers
David Wallace Wilson -
Partner -
Schellenberg Wittmer (Switzerland)
Rita Ku -
Partner -
Withers (Hong Kong)
Lucia Perchard -
Director -
Highvern

Partnership
Partnering on an event or indeed the community as a whole will increase your company's profile and brand awareness.
We can provide bespoke value adding partnerships. We will work in partnership with you to develop a bespoke marketing solution to meet your objectives across varying events and thought leadership content. We will ensure that you gain value through the right medium, focused on your desired audience, with a true partnership that delivers value to your marketing needs. Want to know more?
Please contact Chris on 0207 101 4151 or email chris@thoughtleaders4.com