Knowledge Hub
Join the Conversation!
Impartial and independent, ThoughtLeaders4 HNW Divorce Knowledge Hub hosts cutting edge industry content and insight.
Email maddi@thoughtleaders4.com to submit content.
60 Seconds with Laura Rosefield
Date: 06/01/2020
Type: 60 seconds with
Topic: Client Perspective |
Are divorcing clients in the modern world changing in terms of their demands on their legal team?
As public awareness increases, divorcing clients are more forthcoming with details of possible emotional abuse and coercive control that has taken place within the relationship. They have increasing knowledge of, and access to, appropriate language to describe this. Narcissism continues to be a buzz word. Clients expect their legal team to be equipped to handle the issues around all this. They expect knowledge about current thinking and how it impacts on case management, negotiation and relationships.
I'm also finding that clients, even/especially high net worth, clients, are becoming increasingly cost conscious and aware of the potential for fees to escalate. They expect their legal team to be similarly mindful.
What do you like best about your job?
My favourite part of the job is the way that psychology and law interact and can be integrated not only to impact on outcome but also to empower clients and ease the emotional trauma.
As a key speaker at the Thought Leaders 4 HNW Divorce Litigation conference what are you most excited about?
I'm very excited about the innovative approach that Thought Leaders are taking to the issue of high net worth divorce and the changing demands and needs of clients in 2020. Knowledge of the topics to be discussed at this conference is not just "nice to have" but can be integral to the way these cases are run and, crucially, to the way client lawyer relationships are managed.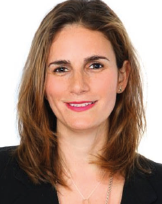 Author
Laura Rosefield

Our HNW Divorce Community Partners