60 Seconds with Bill Hewlett
Date: 06/01/2020
Type: 60 seconds with
Topic: Client Perspective |
What do you like best about your job?
I really like it when my clients change their minds and decide to form an amicable and collaborative post-separation parenting alliance with each other. It feels good to know that their children will now thrive and reach their massive potential.
Where do you see future growth, both in terms of sectors and jurisdictions?
The family law sector and the judiciary generally have to understand that when clients present as angry and vengeful, it is because as a consequence of their own childhood, they lack the capacity to resist blame and recrimination when life hasn't worked out for them. The sector has to evolve and to move away from focusing on the details and facts of their client's grievances and to attend to the emotional states that lie beneath them.
As a key speaker at the Thought Leaders 4 HNW Divorce Litigation conference what are you most excited about?
I would love to bring about a discussion that questions the fundamental principles upon which family law and mediation are predicated. I think that we can often make things worse by tacitly accepting as a given that we have no option other than to use the same type of thinking our clients used to get themselves into conflict in the first place.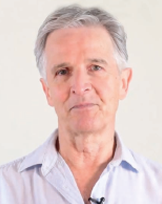 Author
Bill Hewlett

Our HNW Divorce Community Partners