Knowledge Hub
Join the Conversation!
Impartial and independent, ThoughtLeaders4 HNW Divorce Knowledge Hub hosts cutting edge industry content and insight.
Email maddi@thoughtleaders4.com to submit content.
60 Seconds with Nick Holland
Date: 06/01/2020
Type: 60 seconds with
Topic: Finances |
Which cases have been significant recently that have changed the industry approach?
I believe the most important relatively recent case remains Pugachev as it has resulted in a substantial review of existing trusts with an eye to reducing reserved settlor powers (in real terms) and signalled a jaundiced judicial approach to trusts when dealing with creditors generally.
What do you like best about your job?
I enjoy trying to understand the people: the clients, their families, their advisors and my colleagues.
Where do you see future growth, both in terms of sectors and jurisdictions?
I think the trans-Atlantic nexus is going to continue to present fascinating opportunities.
Predictions for 2020..
I think we will see a hard Brexit by the end of 2020. This will create enormous challenges for English lawyers as they struggle with the impact of these developments on confidentiality and professional privilege, the enforceability of English judgments and their ramifications for the private client world.
As a key speaker at the Thought Leaders 4 HNW Divorce Litigation conference what are you most excited about?
Given the continued development of the area I am excited to participate with the distinguished and international panellists debating trusts in divorce and 'constructively' discussing the trusts and family courts approach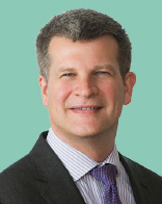 Author
Nick Holland

Our HNW Divorce Community Partners