Knowledge Hub
Join the Conversation!
Impartial and independent, ThoughtLeaders4 HNW Divorce Knowledge Hub hosts cutting edge industry content and insight.
Email maddi@thoughtleaders4.com to submit content.
Family law leaves the EU: the law on 1 January 2021
Date: 17/09/2020
Type: Articles
Topic: HNW Divorce | Finances | Modern Family |
Introduction
EU family laws end on New Year's Eve 2020[1]. For all new proceedings[2] from 1 January 2021 onwards there will be reference to national laws and non-EU international laws. This article summarises what is that law, separating out threefold elements of jurisdiction, forum[3] and recognition with enforcement. In turn it is within the three key areas namely divorce, maintenance and children.
This is not just for next year. When practitioners are deciding whether to commence proceedings this year and therefore come within EU laws, they need to consider whether it might be more advantageous to wait and commence proceedings from 1 January onwards[4]. These transitional arrangements will be set out next week in a third article in the series by the author. Reference should also be made to the first article by the author which dealt with the distinctive interpretation and understanding of the transitional aspects and found here. This note can only summarise some of the issues. The full background and explanatory guidance is set out in the book due to be published on 5 October 2020 by LEXIS-NEXIS written by the author: "Family law leaves the EU: a summary guide for practitioners".
Divorce: jurisdiction
The existing law in Brussels II has been mostly replicated, now found in national law[5]. It is as follows.
(a) both parties to the marriage are habitually resident in England and Wales;
(b) both parties to the marriage were last habitually resident in England and Wales and one of them continues to reside there;
(c) the respondent is habitually resident in England and Wales;
(d) the applicant is habitually resident in England and Wales and has resided there for at least one year immediately before the application was made;
(e) the applicant is domiciled and habitually resident in England and Wales and has resided there for at least 6 months immediately before the application was made;
(f) both parties to the marriage are domiciled in England and Wales; or
(g) either of the parties to the marriage is domiciled in England and Wales.
The following should be noted. Sole domicile is presently only available if the other jurisdiction grounds are not available[6]. From January it will be equally available alongside the other grounds. Controversially, grounds (d) and (e) do not follow the strict EU law wording as new national law has "and has resided" for the EU law which said, "if has resided". This follows the Marinos[7] decision of the High Court which, interpreting the EU law, held that it was necessary just to be habitually resident on the day the proceedings were issued as long as there was ordinary residence for the 6 or 12 months as applicable. Other High Court decisions along with practice across much of Europe had held that the habitual residence itself had to be for the 6 or 12 months as applicable; a much more substantial jurisdictional requirement. The Ministry of Justice was apparently advised that Marinos was definitely the legal position and so they specifically re-defined in the national law. This will mean it will be far easier to bring proceedings in England with habitual residence only needed on the day of issue rather than for a much longer period.
For almost all cases with no international element, there will be no change with continued reliance on joint habitual residence.
Divorce: forum
Probably the most controversial and disliked element of EU family law has been the race to court[8]. Whoever was the first to issue proceedings secured the proceedings in that country provided there was jurisdiction. Where financial outcomes were so dramatically different between countries, and with a wide range of jurisdictional bases, there was every encouragement and opportunity for forum racing. It had become in the past two decades a significant feature of international work. But alongside, in cross-border cases with non-EU countries, England and Wales was still operating the forum criteria of closest connection[9], forum non conveniens, deprecating any racing.
From 1 January 2021, the closest connection forum test will apply in all cases i.e. including with the EU[10]. The racing to court will not now be the determining criteria for securing forum. This may change if the UK joins the Lugano Convention[11] but at the moment that is unknown and is part of the trade talks. It's far from clear yet how EU countries will respond e.g. if an English divorce is second in time but clearly has closest connection.
If there is a divorce petition issued in 2020 in the UK where there is an EU connection or in an EU member state where there is a UK connection and then a divorce petition issued in January onwards in the other country, then the second in time cannot proceed provided there is jurisdiction with the first[12]. Issuing in 2020 secures priority even for other divorces issued in 2021.
Divorce: recognition
At present, divorces are automatically recognised around the EU via Brussels II. From January 2021, it will depend on whether the country in which the divorce is to be recognised is a signatory to the 1970 Hague Divorce Recognition Convention. About half of the EU member states are signatories but there are some significant countries in Western Europe which are not. If the country is not a signatory, it will depend entirely upon the law of that country as to whether the UK divorce is recognised. This is one of the areas in which it may be wise to commence proceedings before the end of the year in order to secure automatic recognition. UK specialist practitioners have been urging the government to press the EU to encourage remaining EU member states to join the 1970 Convention but sadly there seems to have been little activity from the EU.
Maintenance: jurisdiction
In this context, maintenance means needs based provision[13]. It is not limited to periodic provision. So, it could include capital, property, lump sums and pension shares if for needs. It depends on the basis on which the claim is made. Jurisdiction for needs-based orders will also change significantly if the UK joins the Lugano Convention[14].
If ancillary to a divorce it will follow the divorce jurisdiction. The restriction of needs-based claims if the only jurisdictional basis is sole domicile will come to an end although care must be taken if likely to pursue recognition and enforcement under 2007 Hague Maintenance Convention or Lugano if joined. But this might be a reason to hold off making a claim until January if this is the only jurisdictional connection.
If Part III MFPA 1984, the jurisdictional provisions of the Maintenance Regulation have been removed, returning to the original basis of domicile or 12 months habitual residence at the time of the foreign divorce or of the application, along with the more restricted provisions if an interest in a matrimonial home here[15]. So, a lawyer contemplating bringing a claim should consider whether they would have jurisdiction from January onwards and if not, issue now[16]. In respect of pension sharing after a foreign arrangement, which uses Part III, there will be real limitations on how many orders can be made in the future given that the jurisdiction of forum of necessity[17] will be no more. See the article written by my iFLG partner, Michael Allum, about this here.
If Sch 1 CA, jurisdiction exists from 1 January 2021[18] in respect of a child for a financial order against parents if a number of parties are habitually resident or domiciled in England and Wales the date of the application. This includes parent, guardian, the child, and persons named in the child arrangements order as a person with whom the child is to live. Where the application is respect of a child over 18, jurisdiction is if the applicant or a parent against whom the order is sought is habitually resident or domiciled.
There are also distinctive new jurisdictional provisions for s27[19] MCA and s35[20] MCA.
Maintenance: forum
This will be the same as divorce as above. The 2007 Hague Convention has only one element of indirect jurisdiction[21], regarding variation when the receiving party is still in the country in which the original order was made. The race to court found in the Maintenance Regulation will be no more but will be reintroduced if the UK joins the Lugano Convention, which is as yet uncertain.
Maintenance: recognition and enforcement
Reliance will be placed on the 2007 Hague Convention for which the UK will be a member in its own right and to which all EU member states are signatories. It has a fairly sophisticated intergovernmental recognition and enforcement process using digital technology although this can be found wanting in some countries. There are broad rules of connectedness for recognition and enforcement. If the UK joins the Lugano Convention, there would be a choice of recognition and enforcement either under 2007 Hague or Lugano. A further article will be written if and when the UK joins the Lugano Convention which may not be known for a couple of months.
Children: jurisdiction
This article does not deal with public law issues although it is likely to be the same as private law.[22]
Private children matters will have jurisdiction based on national law as Brussels II will be at an end. It will therefore follow the habitual residence of the child.[23] The trumping provisions and similar overlay of Brussels II on 1980 Hague in respect of child abduction work will no longer apply.
Children: forum
Again, the forum criteria in Brussels II will end.[24] It will be a very exceptional case in which the courts of a country other than the habitual residence of the child will take forum in priority to that of the courts of habitual residence. Given that there will be reliance exclusively on 1980 and 1996 Hague Conventions in any international case, their provisions will now be paramount.
Children: recognition and enforcement
Reliance will be placed upon 1996 Hague Convention, similar in a number of respects but not the same as Brussels II. For practitioners who consider it will be important to rely instead on BII, proceedings should be issued before the end of the year.
This can only be a summary of the key provisions. As shown in the footnotes, national law on all these elements are found in a variety of places, including a number of statutory instruments of which some are amending and replacing others, primary legislation e.g. the Private International Law Bill and the UK Withdrawal Agreement 2019. The transitional provisions are set out in the third article in this series on the basis that once practitioners are aware of the law from 1 January 2021, they will then be able better to advise clients on whether it is more appropriate to commence proceedings before the end of 2020.
David Hodson OBE MCIArb
dh@davidhodson.com
The International Family Law Group LLP
www.iflg.uk.com
© 16 September 2020
---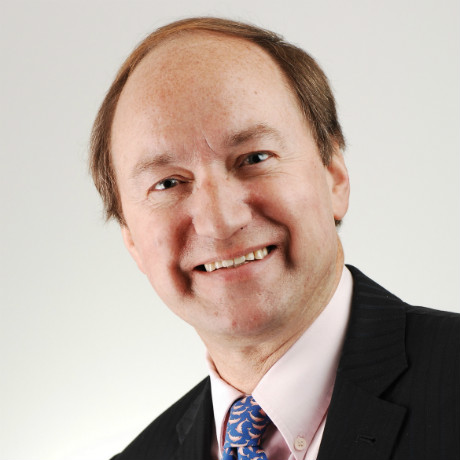 Author
David Hodson OBE MICArb

Our HNW Divorce Community Partners