Knowledge Hub
Join the Conversation!
Impartial and independent, ThoughtLeaders4 HNW Divorce Knowledge Hub hosts cutting edge industry content and insight.
Email maddi@thoughtleaders4.com to submit content.
HNW Divorce Magazine Issue 11 - Year in Review 2022
Date: 09/12/2022
Type: 60 seconds with Community Magazine Main Issue
Topic: HNW Divorce | ADR | Children | Client Perspective | Finances | Modern Family | Remote Hearings | Arbitration | Private FDR's | Early Neutral Evaluations |
We are delighted to present the final issue of HNW Divorce Magazine for 2022, a 'Year in Review', Issue 11.
Our latest issue discusses the range of topical issues that have faced practitioners this year, including the changes to CGT, no fault divorce, and transparency in the family court.
Thank you to our members, contributors and community partners for their continued support in 2022. Next year brings new events, new content, and new opportunities for the HNW Divorce community, and we look forward to seeing you all in 2023.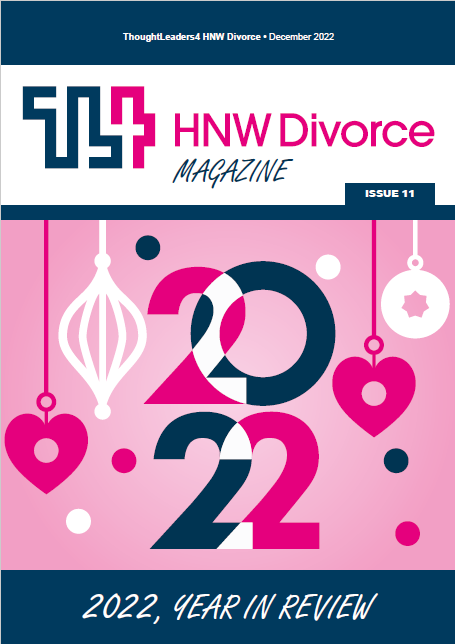 Author
ThoughtLeaders4 HNW Divorce

Our HNW Divorce Community Partners