Knowledge Hub
Join the Conversation!
Impartial and independent, ThoughtLeaders4 HNW Divorce Knowledge Hub hosts cutting edge industry content and insight.
Email maddi@thoughtleaders4.com to submit content.
HNW Divorce Magazine Issue 13 - Next Gen Edition
Date: 16/06/2023
Type: 60 seconds with Articles Community Magazine Main Issue
Topic: HNW Divorce | ADR | Children | Client Perspective | Finances | Modern Family | Remote Hearings | Arbitration | Private FDR's | Early Neutral Evaluations |
We are delighted to present our Next Generation Issue 13 of our HNW Divorce Magazine, featuring articles highlighting the impact of new technologies on the divorce process. The articles provide a unique perspective on handling digital assets, understanding financial abuse, and more. We would like to thank our community partners and contributors for sharing their insights into how to maneuver successfully through HNW Divorces.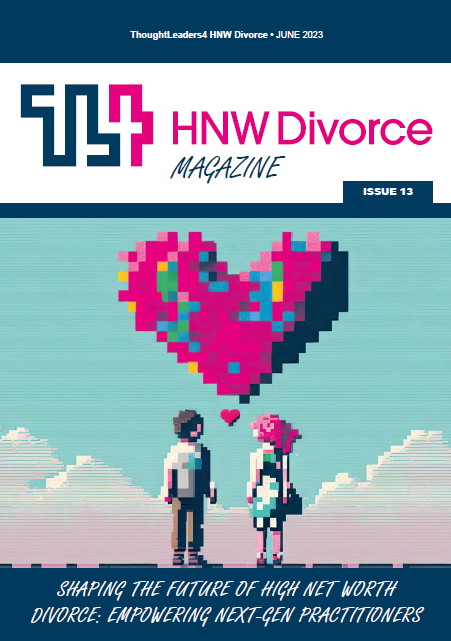 Author
ThoughtLeaders4 HNW Divorce

Our HNW Divorce Community Partners