Knowledge Hub
Join the Conversation!
Impartial and independent, ThoughtLeaders4 HNW Divorce Knowledge Hub hosts cutting edge industry content and insight.
Email maddi@thoughtleaders4.com to submit content.
HNW Divorce Magazine - Issue 5 - First Quarter: First Slice of 2021
Date: 18/05/2021
Type: Articles Community Magazine Main Issue
Topic: HNW Divorce | ADR | Children | Client Perspective | Finances | Modern Family | Remote Hearings | Arbitration | Private FDR's | Early Neutral Evaluations |
The "unprecedented" year that was 2020 put many relationships to the test. As a result, Q1 of 2021 has meant turbulent times for marriages and in turn turbulent times for divorce lawyers.
Featuring an In Focus supplement on the Modern Family from Withers Family Law, 5th Edition of the HNW Divorce Magazine tackles everything Q1.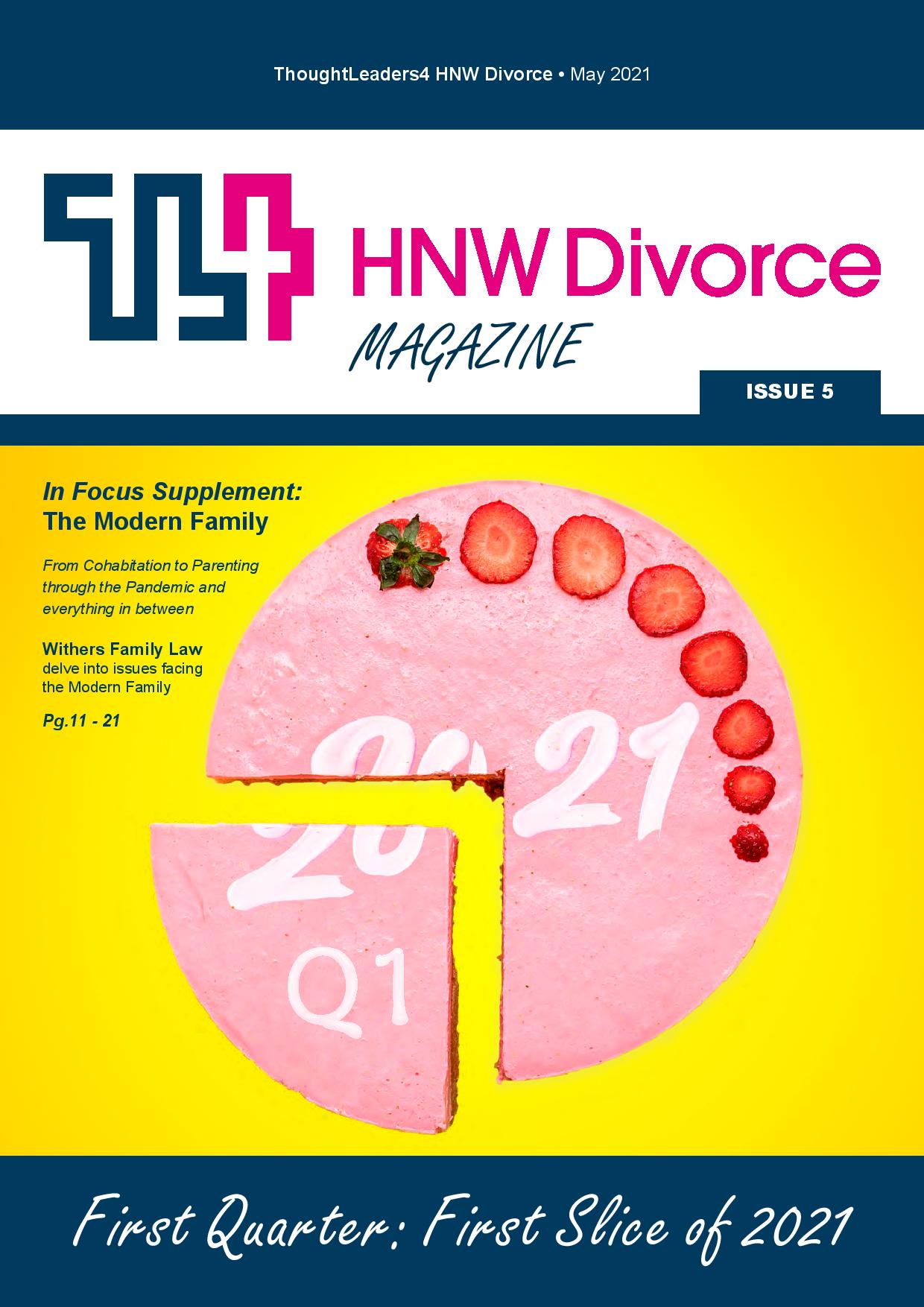 Author
ThoughtLeaders4 HNW Divorce

Our HNW Divorce Community Partners