Knowledge Hub
Join the Conversation!
Impartial and independent, ThoughtLeaders4 HNW Divorce Knowledge Hub hosts cutting edge industry content and insight.
Email maddi@thoughtleaders4.com to submit content.
HNW Divorce Magazine - Issue 6 - Trusts, Intervenors & 3rd Parties
Date: 25/10/2021
Type: 60 seconds with Articles Community Magazine ThoughtLeaders 4 Content Community Partner Main Issue
Topic: HNW Divorce | ADR | Children | Client Perspective | Finances | Modern Family | Remote Hearings | Arbitration | Private FDR's | Early Neutral Evaluations |
"But I always say, one's company, two's a crowd, and three's a party" - Andy Warhol
We are delighted to publish this issue of HNW Divorce Magazine ahead of our HNW Divorce Litigation Conference taking place on 24th November 2021.
In this edition, our authors focus on trusts, intervenors and third parties in divorce; looking at the effect on the wider family, the division of matrimonial and non-matrimonial assets, and protecting trusts post-divorce. Together with these thought-provoking articles, we find out more about our community with a series of 60 second interviews including some of our speakers at the upcoming HNW Divorce Litigation Conference.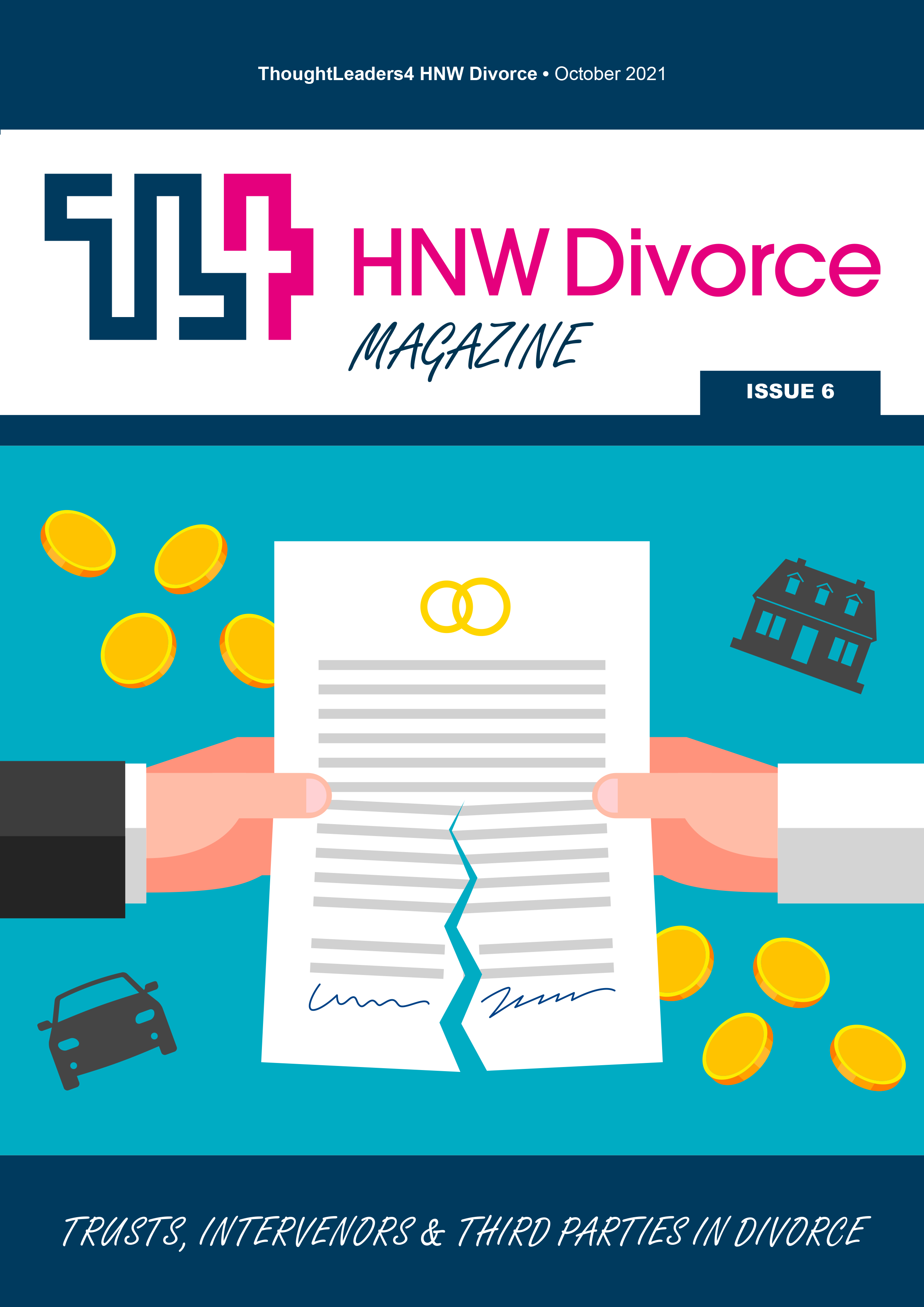 Author
ThoughtLeaders4 HNW Divorce

Our HNW Divorce Community Partners