Knowledge Hub
Join the Conversation!
Impartial and independent, ThoughtLeaders4 HNW Divorce Knowledge Hub hosts cutting edge industry content and insight.
Email maddi@thoughtleaders4.com to submit content.
HNW Divorce Magazine Issue 7 - 2021, Year in Review
Date: 21/12/2021
Type: 60 seconds with Articles Community Magazine ThoughtLeaders 4 Content Community Partner Main Issue
Topic: HNW Divorce | ADR | Children | Client Perspective | Finances | Modern Family | Remote Hearings | Arbitration | Private FDR's | Early Neutral Evaluations |
"The new year stands before us, like a chapter in a book, waiting to be written." - Melody Beattie
2021 has been another turbulent year as we continue to live alongside COVID-19. Amongst the challenges, we are proud to have seen the HNW Divorce community re-connect with old and new contacts, as we returned to in-person events.
This 7th edition will round up the most significant cases and trends over the past 12 months, from the advance of ADR, to cashflow forecasting after a divorce, to the importance of valuing a business.
Thank you to all of our authors, members, and community partners for their continued support. The new year stands before us, ready for new industry insight and a fresh perspective. We look forward to hearing from you all in 2022 with more captivating content as we continue to navigate the legal maze.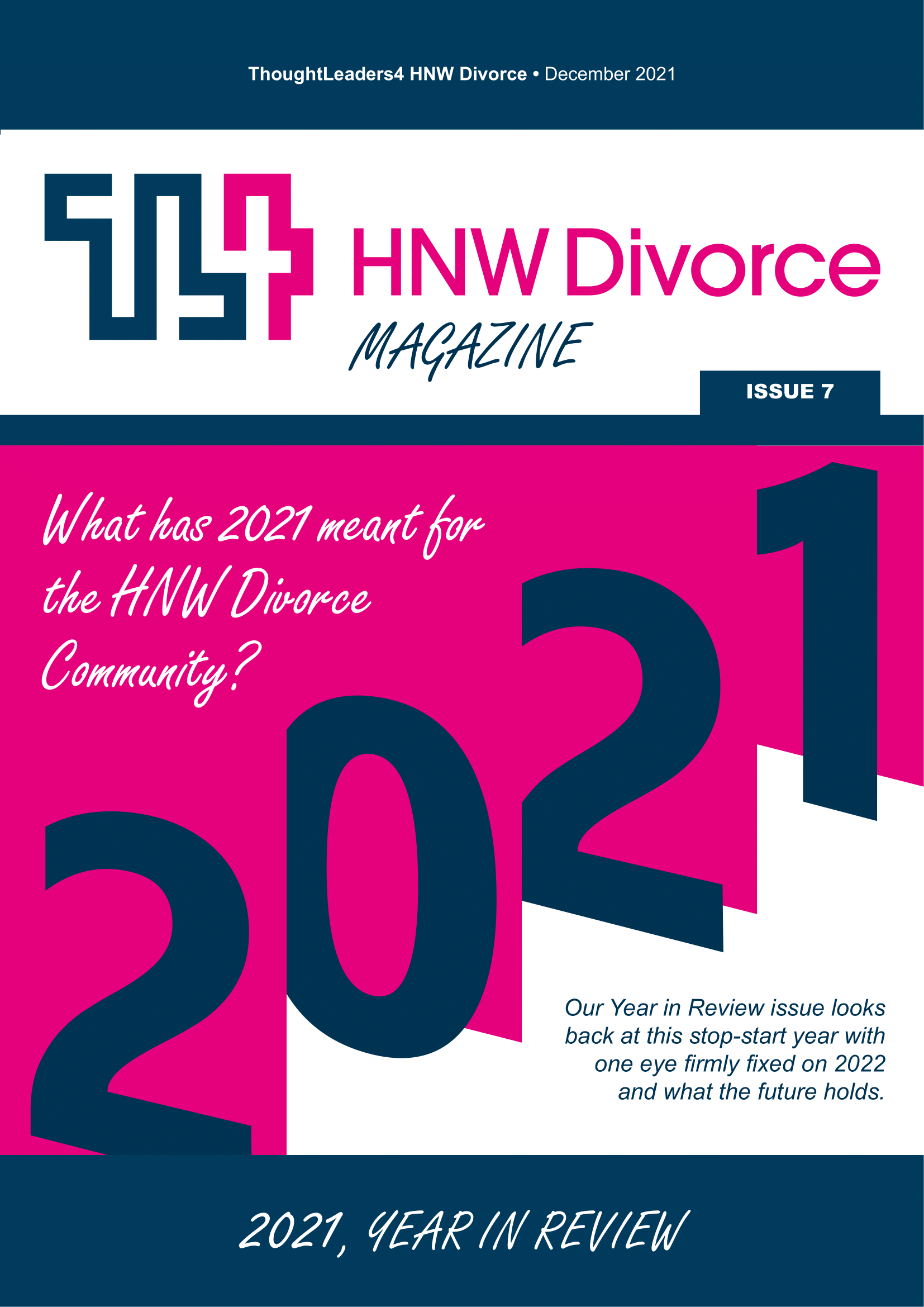 Author
ThoughtLeaders4 HNW Divorce

Our HNW Divorce Community Partners