Knowledge Hub
Join the Conversation!
Impartial and independent, ThoughtLeaders4 HNW Divorce Knowledge Hub hosts cutting edge industry content and insight.
Email maddi@thoughtleaders4.com to submit content.
HNW Divorce Magazine Issue 9 - HNW Divorce in the New Era
Date: 17/06/2022
Type: 60 seconds with Community Magazine Main Issue
Topic: HNW Divorce | ADR | Children | Client Perspective | Finances | Modern Family | Remote Hearings | Arbitration | Private FDR's | Early Neutral Evaluations |
We are delighted to present Issue 9 of HNW Divorce Magazine, where our authors explore all areas of the new era in HNW Divorce. This edition covers all aspects of the industry, indlucding the long-awaited no-fault divorce, the rise and fall of Boris Becker, divorce post-brexit, crypto, and more.
Thank you to all of our contributors, readers,, and community partners for their support as our HNW Divorce community continues to grow. We are excited to connect with you all at more of our events throughout the rest of 2022.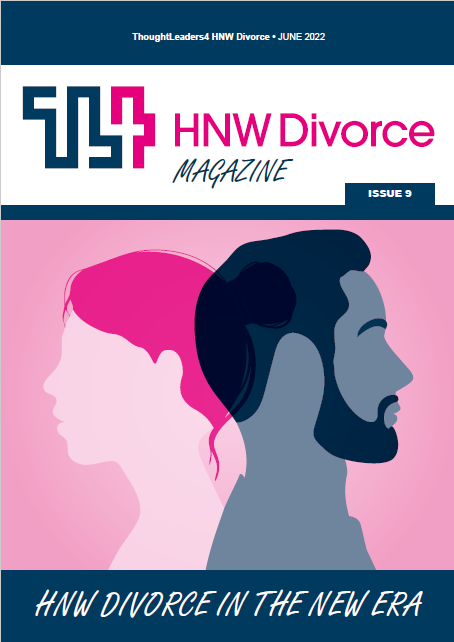 Author
ThoughtLeaders4 HNW Divorce

Our HNW Divorce Community Partners