Knowledge Hub
Join the Conversation!
Impartial and independent, ThoughtLeaders4 HNW Divorce Knowledge Hub hosts cutting edge industry content and insight.
Email maddi@thoughtleaders4.com to submit content.
TL4 X-Over Case Study
Date: 12/11/2020
Type: ThoughtLeaders 4 Content Case Study
Topic: FIRE | HNW Divorce | Private Client |
TL4 Virtual Community X-Over on 19 November 2020 is a unique virtual event bringing together HNW Divorce, FIRE and Private Client experts.
This panel session will be structured around a case study and will walk chronologically through the events of a wealthy individual's life coming across issues that touch upon each specialism. The objective is to demonstrate how interlinked the communities are and the value of bringing experts from the three communities together in appropriate cases and instructions.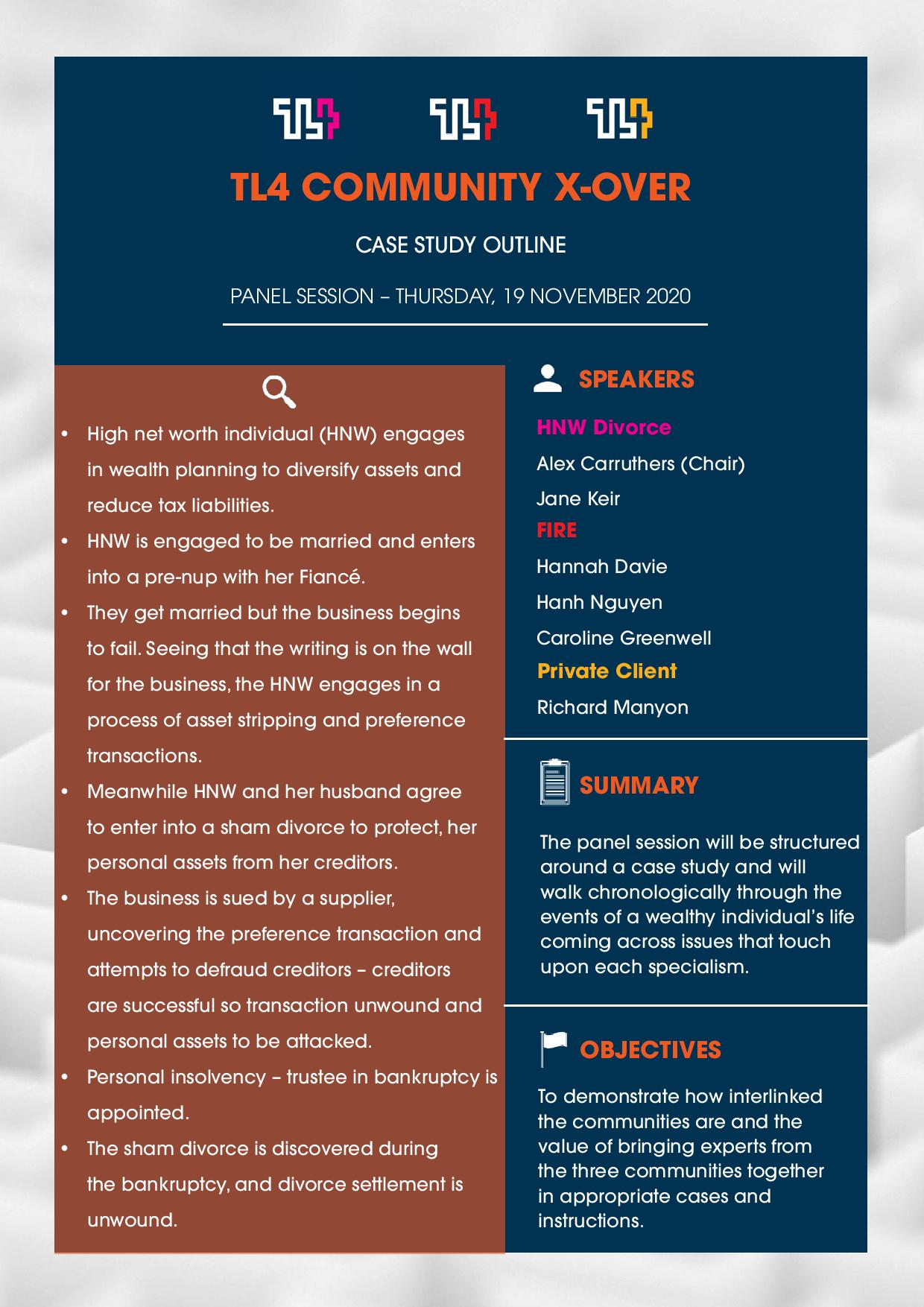 Author
ThoughtLeaders4

Our HNW Divorce Community Partners