Knowledge Hub
Join the Conversation!
Impartial and independent, ThoughtLeaders4 HNW Divorce Knowledge Hub hosts cutting edge industry content and insight.
Issue 3 of our e-magazine is now live - Have a read of our Summer Edition below, the perfect staycation read!
HNW Divorce Magazine - Issue 4 - 2020, A Year Like No Other
Date: 18/12/2020
Type: Articles Community Magazine ThoughtLeaders 4 Content
Topic: HNW Divorce | ADR | Children | Client Perspective | Finances | Modern Family | Remote Hearings | Arbitration | Private FDR's | Early Neutral Evaluations |
Author: ThoughtLeaders4 HNW Divorce
As this "unprecedented" year draws to a close and we prepare for a new year that hopefully promises a whole new world, we invite our readers to wrap up 2020 with the 4th Edition of our HNW Divorce Magazine.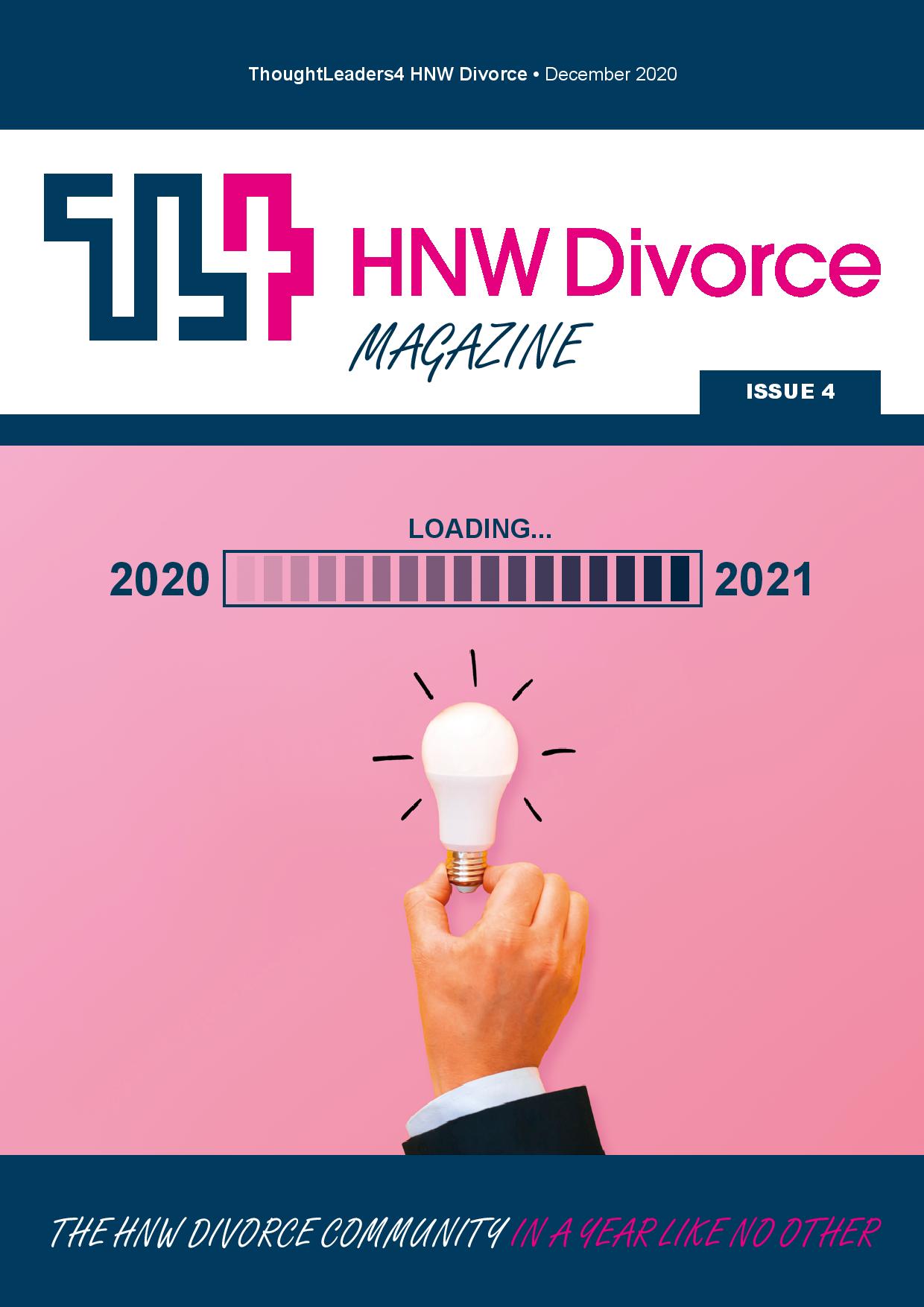 Our HNW Divorce Community Partners