Virtual
Death and Divorce: Vows and Promises
15 Jul 2020
Location: 12.00pm - 2.00pm Virtual Event (Zoom) Members: FREE - Book by 15 Jul Non Members: £25 + VAT - Book by 15 Jul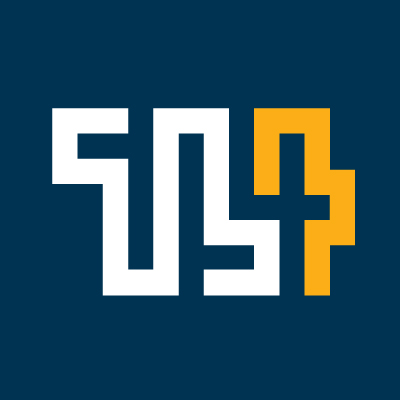 Highlights
Understand the technicalities and practicalities of 1975 Act claims and how they interact with divorce. Chaired by Eason Rajah QC and includes a host of industry luminaries who will cover:
The divorce fiction
Varying nuptial settlements
Minor children of the deceased
Divorce, death & taxes
Practitioner led interactive panel session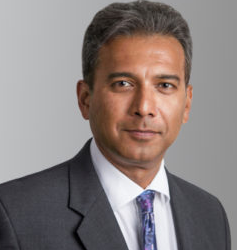 Eason Rajah QC
Barrister
Ten Old Square
Eason Rajah QC is named in the Private Client Global Elite 2018 directory, recognising his private client expertise advising UHNW clients. Eason's practice includes domestic, off shore and cross-border trusts and will disputes, related tax and professional negligence issues, drafting, structuring and advising in relation to trusts, succession planning and tax and related areas. He is regarded as "a superb all-rounder" (Legal 500 2015).
Eason won 'Private Client: Trusts and Probate Silk of the Year 2018' in the Legal 500 Bar Awards.
He was shortlisted for the Legal 500 'Private Client: Trusts and Probate Silk of the Year' award in 2017, 2016 and 2015 and the Chambers UK 'Chancery Silk of the Year' in 2014.
Eason is named by eprivateclient as one of the '50 Most Influential' private client professionals at the forefront in shaping private client work for 2016 in the UK and British offshore jurisdictions. He has been recommended by the Legal 500 and Chambers UK legal directories for his expertise in this field for many years.
He is Chairman of the Chancery Bar Association and a member of the committee of STEP Central London.
Eason is a Recorder (2016) and was called to the Malaysian Bar in 1991.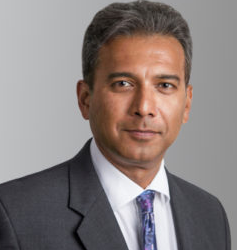 Eason Rajah QC Barrister
Ten Old Square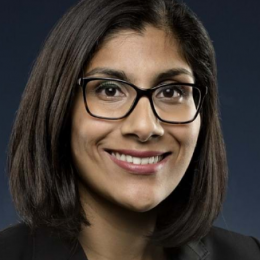 Sonia Shah
Associate
Bedell Cristin (Jersey)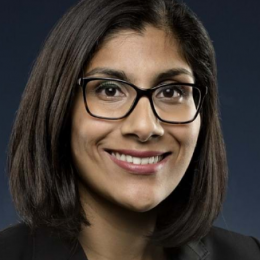 Sonia Shah Associate
Bedell Cristin (Jersey)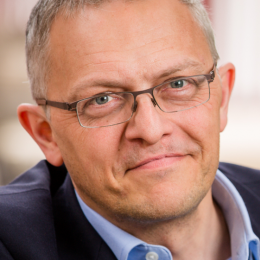 Paul Hewitt
Partner
Withers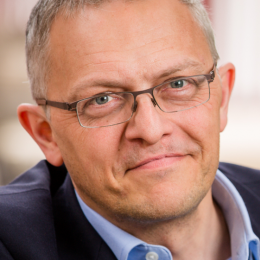 Paul Hewitt Partner
Withers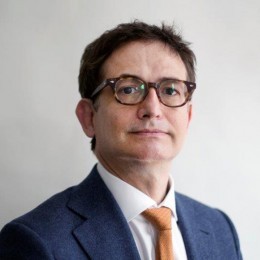 Alex Carruthers
Partner
Hughes Fowler Carruthers
Session: 3.40pm Wealth Planning Hints and Tips for Safeguarding against Divorce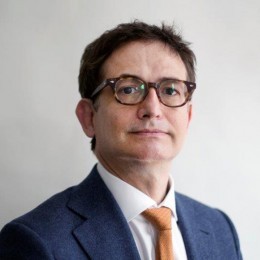 Alex Carruthers Partner
Hughes Fowler Carruthers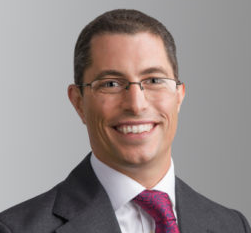 Richard Dew
Barrister
Ten Old Square
Richard Dew's practice is focussed on Wills, Estates and Trusts and related professional negligence. His practice is predominantly litigation, and he is frequently involved in large and complex claims. He also advises and represents in Court of Protection matters and provides expert advice in respect of tax and tax planning (principally capital taxation).
He is the Chair of the STEP Contentious Trusts and Estates SIG and an elected member of the Chancery Bar Association Committee. He is a member of STEP and ACTAPS. He was ACTAPS Contentious Barrister of the Year for 2016.
Richard is an editor of Rossdale's Administration of Estates and Parker's Modern Will Precedents and regularly writes and lectures on chancery and private client matters.
Richard has been shortlisted by Chambers UK for the (Chancery) 'Junior of the Year' award.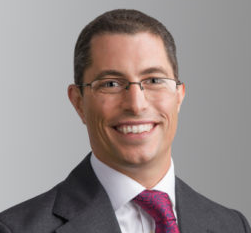 Richard Dew Barrister
Ten Old Square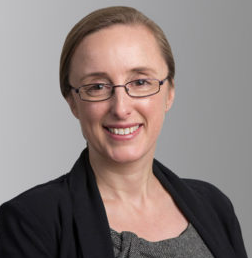 Georgia Bedworth
Barrister
Ten Old Square
Georgia Bedworth has a thriving traditional chancery practice with particular focus on trusts and estates matters, both contentious and non-contentious. Georgia's strong real property background gives her an edge when dealing with landed estates, as well as when advising on any trust or probate matter with a property element. As well as having considerable experience and expertise in contentious chancery matters, such as probate disputes, 1975 Act claims and removal applications, Georgia also undertakes a considerable amount of non-contentious work, including capital taxes planning. Georgia is frequently instructed in cases concerning multi-million pound trusts and estates. She has acted in a number of applications under the Variation of Trusts Act 1958 to vary high value settlements including those with a foreign element.
In addition, Georgia's practice includes advising and litigating on pure property matters. Georgia also has considerable expertise in Court of Protection (Property and Affairs) matters.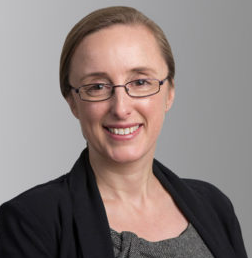 Georgia Bedworth Barrister
Ten Old Square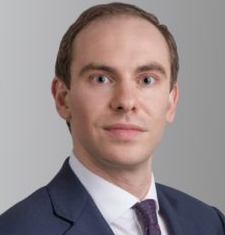 James Poole
Barrister
Ten Old Square
James is regularly recommended for the quality of his legal analysis, his persuasive oral advocacy in court, the practicality of his advice, and his sensitive and responsive interaction with clients.
His busy practice spans a number of Chambers' key practice areas, and particularly focuses on:
Probate, inheritance and trust disputes, including 1975 Act claims, trustee/executor removal and TLATA claims.
Non-contentious private client work.
Commercial and contractual disputes, including arbitrations and interim applications such as freezing injunctions.
Partnership/LLP – both advisory and contentious work.
Court of Protection and associated litigation.
Charity law.
Landlord and Tenant issues – both residential and commercial, including pubs and licensed premises.
Property, including covenants, easements and boundary disputes.
Insolvency, both individual and company.
James is a skilled and highly effective advocate, who appears regularly in the High Court and County Courts. He also has significant experience of offshore litigation, particularly in the Channel Islands and the Isle of Man.
Before coming to the Bar, James taught at secondary and tertiary level in England and Vanuatu, and is equally comfortable being instructed in both English and Bislama.
James is also a qualified mediator, and welcomes instructions as a mediator in any of the areas in which he practices.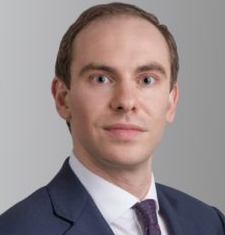 James Poole Barrister
Ten Old Square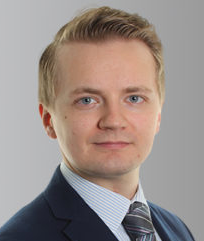 James Egan
Barrister
Ten Old Square
James has a busy and successful chancery, commercial and private client practice, and is regularly instructed by a number of leading firms. He has a wealth of advocacy experience spanning the full spectrum of Chambers' work, appearing regularly in his own right in the County Court and High Court. James also has been instructed as specialist chancery counsel in divorce proceedings in the Family Court. His practice largely focuses upon:
Trusts, inheritance and probate matters
Corporate and personal insolvency matters
Property and residential/commercial landlord and tenant claims
Court of Protection
Commercial disputes
Partnership and company disputes
In addition to his practice in the Court of Protection, James has been instructed in a number of civil claims in which litigation capacity needed to be investigated in relation to one of the parties. He is therefore familiar with the procedures set out in Part 21 of the Civil Procedure Rules and/or Insolvency Rules 12.23-12.25, as applicable.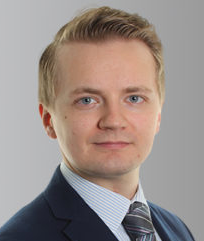 James Egan Barrister
Ten Old Square
12.00pm
Chair's Opening Remarks
Speakers:
Eason Rajah QC -
Barrister -
Ten Old Square
12.05pm
The Divorce Fiction
How the Courts deal with spousal claims under the Inheritance (Provision for Family & Dependents) Act 197
Speakers:
James Egan -
Barrister -
Ten Old Square
12.20pm
Varying Nuptial Settlements using the 1975 Act
how to and practical implications
Speakers:
Richard Dew -
Barrister -
Ten Old Square
12.35pm
Approaching & Settling Inheritance Act Claims by Minor Children of the Deceased
Speakers:
James Poole -
Barrister -
Ten Old Square
12.50
Divorce, Death & Taxes
The Tax implications of Settling 1975 Act claims with Exempt Beneficiaries
Speakers:
Georgia Bedworth -
Barrister -
Ten Old Square
1.45pm
Chair's Closing Remarks & Close of Event
Speakers:
Eason Rajah QC -
Barrister -
Ten Old Square

Partnership
Partnering on an event or indeed the community as a whole will increase your company's profile and brand awareness.
We can provide bespoke value adding partnerships. We will work in partnership with you to develop a bespoke marketing solution to meet your objectives across varying events and thought leadership content. We will ensure that you gain value through the right medium, focused on your desired audience, with a true partnership that delivers value to your marketing needs. Want to know more?
Please contact Chris on 0207 101 4151 or email chris@thoughtleaders4.com