Virtual
Finance, Divorce and Inheritance with a Sharia Perspective
22 Sep 2023
Location: 12:00-1:00 pm UK Time Virtual Event (Zoom) Members: FREE to attend - Book by 22 Sep Non Members: Register above as a member and attend for FREE - Book by 22 Sep
Highlights
Led by Irwin Mitchell, join us for an insightful webinar that delves into finance, divorce, and inheritance within the framework of Sharia law. As more individuals seek a deeper understanding of how these critical life events align with Islamic principles, this webinar aims to provide an exploration of the topic.
Using a case study concerning a UAE national, and one with dual nationality (Emirati and British) , our panellists will discuss two different scenarios:
The passing away of a spouse:

Assets
Mortgage positions
Children
Probate process across different jurisdictions

Divorcing of a couple:

Where do the parties file for divorce
Assets
Children
Re-financing
Wills
Yousafa Hazara
Associate Solicitor
Irwin Mitchell
I am an Associate solicitor in the Tax, Trusts and Estates team in London. I advise on all aspects of private client law with a focus on acting for high-net-worth individuals and trustees on estate planning, trust structures and taxation matters. I work with UK individuals and international families and trustees on estate planning, wealth structuring, and trusts to ensure tax efficiency.
I also assist with complex cross-border succession planning (including the drafting of bespoke Wills for UK and international high-net-worth individuals), and the administration of cross-border estates, in particular the application of international succession law and tax-related considerations. This is usually in relation to safeguarding assets and wealth from creditors, matrimonial claims, and the application of succession regimes such as the forced heirship rules and I have a particular focus on Sharia law aspects of international succession.
I regularly works with international families and trustees to plan to avoid the pitfall posed by multi-national estates.
I'm experienced with relevant tax reliefs for individuals and trusts, such as inheritance tax business relief, agricultural property relief, and capital gains tax main residence relief.
The creation and setting-up of offshore trusts is another specialism of mine and I help beneficiaries and trustees of offshore trusts to ensure optimum tax efficiency.
I regularly work with international families, advising on residence and domicile issues including the statutory residence test or the taxation of UK residential and non-residential property owned by offshore structures.
I'm a member of the Society for Trust and Estate Practitioners (STEP) and have completed the STEP Advanced certificate on UK tax for international clients. I'm also currently studying towards the Chartered Tax Adviser (CTA) qualifications.
Yousafa Hazara Associate Solicitor
Irwin Mitchell
Sarah Al-Jourani
Solicitor
Irwin Mitchell
Irwin Mitchell is pleased to announce that Sarah Al-Jourani, a family law specialist at the firm, has been nominated to serve as the UK Chair for Inter-Cultural Dialogue within the prestigious G100 group.
G100 is renowned for its vision and commitment to empowering women worldwide. The group comprises Nobel Laureates, former Heads of States, Ministers, businesswomen, philanthropists, investors, entrepreneurs, and community leaders, all united in their purpose to create substantial opportunities for women globally.
Fluent Arabic speaking Sarah is a member of Irwin Mitchell's Religious and Cultural Team of Excellence. She is a specialist in Islamic divorce and was nominated by G100 Global Chair, Dr. Aurora Martin. As a Country Chair for the Inter-Cultural Dialogue sector, she'll assume the responsibility of fostering a network of State/Region City/District Chairs, and/or 100 members. This network, in turn, will cultivate connections and create a robust leadership network by December 2023.
Sarah Al-Jourani Solicitor
Irwin Mitchell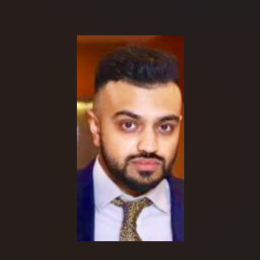 Srijan Mishra
Associate Solicitor
Irwin Mitchell
I am an associate solicitor in the residential real estate team and am based in the firm's London office. I studied law at Warwick University and University College London and then trained and qualified with a large City law firm before moving to Irwin Mitchell in August 2022.

I specialise primarily in high value and complex residential property transactions, often involving properties in Prime Central London and requiring an exchange of contracts and completion within very short timescales. My work also comprises of advising on and providing support for transactions driven by other teams in the firm but which have a residential property element, for example, mixed-use developments and large scale portfolio refinances

Much of the work I do also involves numerous parties such as landlords, managing agents, right to manage companies and lenders.

In addition to acting for buyers, sellers and landlords, I undertaken work for various lenders, both domestic and international involving conventional and Shariah compliant lending. I have worked closely with specialist tax and banking lawyers in reviewing and advising on these documents, and of course dealing with the property conditions precedent.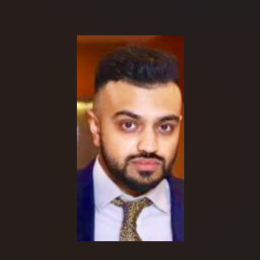 Srijan Mishra Associate Solicitor
Irwin Mitchell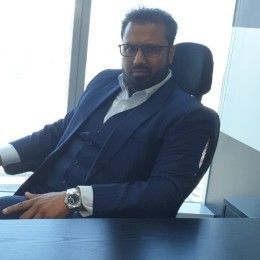 Mohammad Marria
Managing Partner
Just Wills Dubai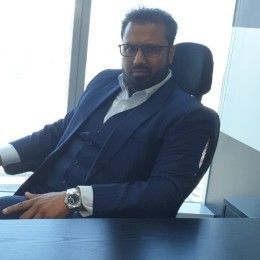 Mohammad Marria Managing Partner
Just Wills Dubai
12:00 pm
Chair's Opening Remarks

1:00 pm
Chair's Closing Remarks