Virtual
Private Client In Review: A Year Like No Other
19 Feb 2021
Location: Virtual 2pm-3.30pm GMT Members: FREE - Book by 19 Feb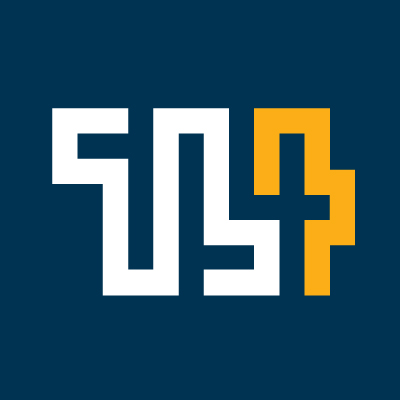 Highlights
Our first ever Private Client Year in Review is the ultimate showdown between 8 of the top private client and trusts practitioners. In a year like no other, which has been the most important development of the year? You decide!
Tune in for a unique format whereby:
Each speaker pitches their topic for 5 minutes
Strict 5 minutes with the mute button at the ready
Each speaker has 30 seconds to object to a topic being important
Audience decides the winner at the end
5 minute and 30 seconds timers on screen throughout
Chaired by Jessica Henson, Payne Hicks Beach, the mute button is not an idle threat. See below for your line-up of competitors.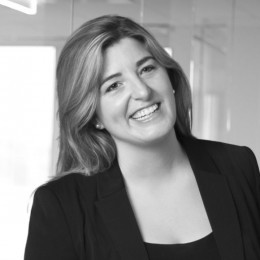 Jessica Henson
Partner
Payne Hicks Beach
Jessica is a private client partner specialising in risk and disputes in relation to trusts and estates.
Jessica has accrued extensive trust litigation experience both in England and offshore. Her cases have included both seeking and defending the removal of trustees, protectors and executors; rectification and variation of trusts; setting aside and defending trusts on the basis of sham allegations; challenging trustees' decisions and advising trustees on making decisions in contentious circumstances; challenging trustees' fees; claims for breach of fiduciary duty; and associated professional negligence proceedings against tax and legal advisors.
Equally, Jessica frequently advises on probate and estate disputes, including invalidity claims, capacity and construction issues, as well as claims under the Inheritance (Provision for Family and Dependents) Act 1975.
Jessica has also built up particular expertise in advising trustees and beneficiaries on issues of trust law in the context of divorce proceedings – both in relation to proceedings in the Family Division and in the corresponding offshore trust jurisdictions.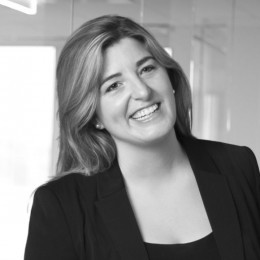 Jessica Henson Partner
Payne Hicks Beach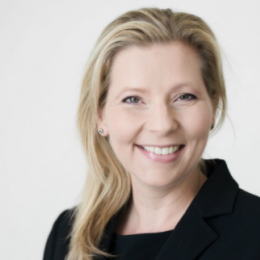 Rachael Reynolds QC
Global Senior Partner
Ogier
Rachael is Global Senior Partner at Ogier, based in the Cayman Islands Dispute Resolution team. She has particular expertise in contentious trust matters, fund disputes and restructuring and insolvency and is a part of Ogier's multi-disciplinary Restructuring and Corporate Recovery team. Her practice regularly involves fraud and international asset tracing claims. Rachael was named Offshore Litigator of the Year at the Citywealth IFC Awards 2020. Rachael is also part of Ogier's multi-disciplinary Private Equity team. She specialises in PE fund disputes, and has acted as an expert in international arbitration proceedings concerning Cayman PE structures.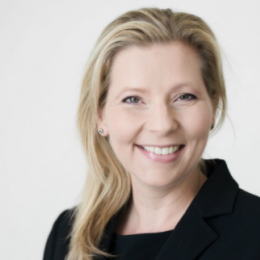 Rachael Reynolds QC Global Senior Partner
Ogier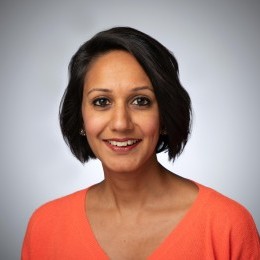 Sangna Chauhan
Partner
Charles Russell Speechlys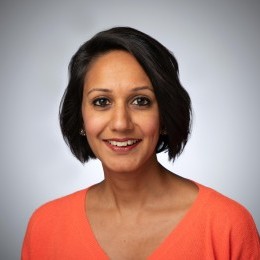 Sangna Chauhan Partner
Charles Russell Speechlys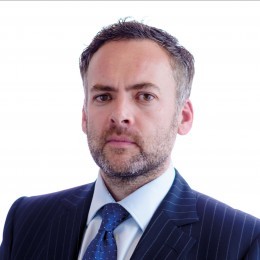 Chistian Hay
Managing Partner
Collas Crill
Christian is Managing Partner of Collas Crill LLP in Guernsey and heads up the dispute resolution practice, leading a team of talented litigators with strong expertise in contentious trust and probate matters.
If there is a high value dispute between trustees and beneficiaries; between bank and customer/investor; between commercial entities; between majority/minority shareholders; against directors; or within a contentious liquidation Christian and his team are likely to be acting for one of the parties.
He is among the leading litigators at the Guernsey Bar. He is ranked in the Legal 500 Hall of Fame; a member of the Private Client Global Elite; the Association of Contentious Trust and Probate Specialists (ACTAPS); STEP, and is also a CEDR accredited mediator.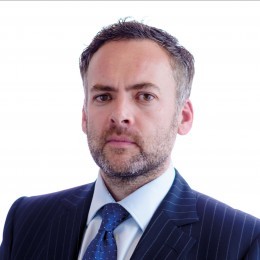 Chistian Hay Managing Partner
Collas Crill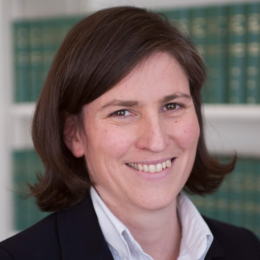 Sarah Haren
Barrister
5 Stone Buildings
Sarah Haren practises in a wide-range of Chancery work, both contentious and non-contentious. Her principal areas of practice are probate and the administration of estates, including family provision, trusts, taxation and related professional negligence and real property, in particular proprietary estoppel and beneficial ownership disputes.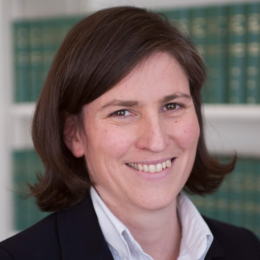 Sarah Haren Barrister
5 Stone Buildings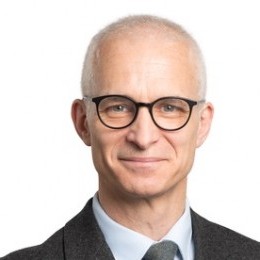 Rupert Ticehurst
Head of Dispute Resolution
Maurice Turnor Gardner
Rupert Ticehurst is head of dispute resolution at Maurice Turnor Gardner. He joined Maurice Turnor Gardner LLP in January 2019 and heads the firm's Dispute Resolution team. His practice covers trust, probate and commercial litigation as well as private client advisory work.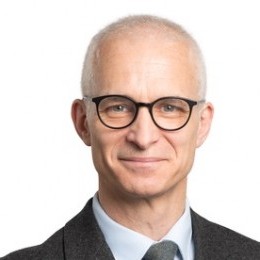 Rupert Ticehurst Head of Dispute Resolution
Maurice Turnor Gardner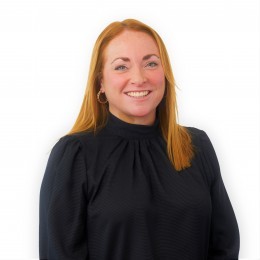 Hannah Davie
Partner
Grant Thornton
I am an insolvency practitioner with 12 years' experience of dealing with complex, contentious assignments; with an emphasis on fraud investigation, identification of assets, tracing exercises, enforcement of judgments and recovery of assets for those who have suffered financial loss or have a claim against another party.
I focus on assisting beneficiaries, trustees and representatives in matrimonial, family, trust and probate disputes. I work to find strategies that ensure the most appropriate action is taken in order to achieve maximum recovery. I use the Insolvency Act, along with other civil legislation, such as the use of liquidations, bankruptcies and court appointed receiverships, as a tool to assist with investigation, asset tracing and recovery processes.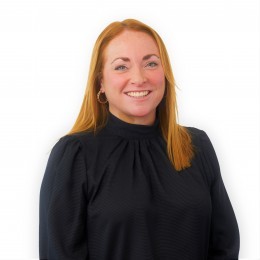 Hannah Davie Partner
Grant Thornton
Mark Hubbard
Barrister
New Square Chambers
Mark Hubbard is a litigator with a reputation for contentious trust and estates cases, civil fraud, regulatory and disciplinary matters, company, insolvency and commercial litigation, as well as advisory work in those fields. His practice has a substantial offshore and international element. Mark has particular experience of litigation in the Bahamas, the Isle of Man, Guernsey, Jersey and Switzerland.
He is praised by clients for his quick grasp of complex cases, reliability and the quality of his advocacy, advice and client skills, he "comes up with commercial, practical and creative solutions" (Legal 500, 2016) and is described as "a very assured senior junior who is quick to grasp issues"(Chambers UK Bar 2017, Civil Fraud) and "very impressive in court"(Chambers HNW 2016).
His most recent cases include Marr v Collie 2017 (Privy Council, Bahamas, Trusts); Dinglis Properties v Dinglis Management [2016] 4 WLR 72 (civil fraud, freezing orders); Re K Trust [2016] WTLR 1225 (Guernsey, protectors, trusts); S v S [2015] 1 WLR 4592 (family, Jersey trusts) and Re Fenox (UK) Ltd [2015] All ER(D) 38 (Jan) (insolvency, arbitration).
Mark is the author of Protectors of Trusts (OUP, 2013), the first edition of an international practitioners work and of articles including "When 'fraud' does not unravel all", Trusts & Trustees 2013; "More about Schmidt", TQR 2014 and "Control & Ownership: and what's yours is mine too", TQR 2016. He is regularly asked to speak on domestic and offshore legal topics at home and abroad.
Mark Hubbard Barrister
New Square Chambers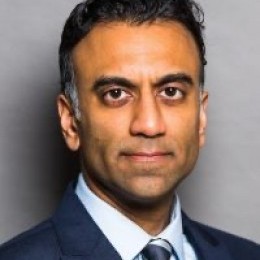 Nikki Singla QC
Barrister
Wilberforce Chambers
Nikki is recognised as one of the leading advocates at the Bar in commercial and business litigation and arbitration. He is a very experienced cross-examiner: "He is really impressive on his feet and gets under the skin of the case really quickly. He sees the commercial side of the case not just the legal matters. He is always on top of the detail and is a very good trial advocate" (Chambers and Partners 2021).
His experience is broad, covering a wide range of commercial and business disputes particularly in the fields of complex contracts, company valuation, joint ventures, director and shareholder disputes, trustee and fiduciary disputes, professional negligence and media and entertainment.
He specialises in complex commercial, company and trusts cases particularly those with professional negligence and indemnity issues.
He has been instructed for many years as the lead advocate in complex and high-value claims in the High Court and overseas. He is recognised in the directories as one of the leading names: "a very effective, robust and ferocious advocate whose elevation to silk was entirely to be expected" and "incredibly commercial with clients and speaks their language" (Chambers and Partners 2019); and "his drafting skills are top notch, his knowledge of trusts and offshore litigation second to none" and "a class act and someone to look to whenever the opportunity arises" (The Legal 500).
He taught contract and trusts law at Oxford University and brings additional depth to his commercial cases with his expertise in equity, equitable remedies including asset tracing, trusts and trusts litigation, and company and partnership law.
He is an experienced trial advocate and has appeared in a number of reported cases in the High Court (Chancery Division, Queen's Bench Division and Commercial Court) and in other jurisdictions, including Mauritius, Bermuda and the Cayman Islands. He has extensive experience of leading teams in arbitrations, both domestic and international. Many of his cases have a strong international element particularly in the Caribbean, the Channel Islands and the Middle East.
He is happy to take appointments as expert or arbitrator. He has been appointed a Recorder of the Crown Court.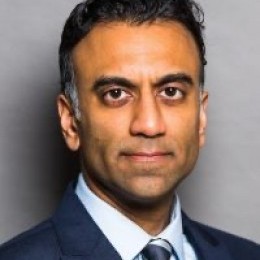 Nikki Singla QC Barrister
Wilberforce Chambers
2.00pm
Chair's Introduction and Explanation of Rules
Speakers:
Jessica Henson -
Partner -
Payne Hicks Beach
2.05pm
Private Client Year In Review: Ultimate Showdown
Changes to The Wills Act
The use of court-appointed receivers to assist with worldwide enforcement efforts
Taking instructions in difficult circumstances
Offshore success in fending off attacks on trusts
Developing legislation on assisted dying
Important developments in the law of Limitation
PTNZ v AS & Ors [2020] EWHC
Financial Institution Notices and the rise of HMRC's access to information
Speakers:
Sangna Chauhan -
Partner -
Charles Russell Speechlys
Sarah Haren -
Barrister -
5 Stone Buildings
Christian Hay -
Managing Partner -
Collas Crill
Hannah Davie -
Partner -
Grant Thornton
Rupert Ticehurst -
Head of Dispute Resolution -
Maurice Turnor Gardner
Rachael Reynolds QC -
Global Senior Partner -
Ogier
Mark Hubbard -
Barrister -
New Square Chambers
Nikki Singla QC -
Barrister -
Wilberforce Chambers
3.05pm
Audience Vote & Panel Q&A

3.30pm
Chair's Final Conclusions
Speakers:
Jessica Henson -
Partner -
Payne Hicks Beach