Knowledge Hub
Join the Conversation!
Impartial and independent, ThoughtLeaders4 Private Client Knowledge Hub hosts cutting edge industry content and insight.
Email maddi@thoughtleaders4.com to submit content.
HM Treasury's approach to cryptoassets, cooperation with other jurisdictions, and international standard-setting: a (not that brief) summary
Date: 26/04/2023
Type: Articles
Topic: FIRE | Insolvency | Civil Fraud | International | Enforcement | Offshore | Asset Recovery | HNW Divorce | ADR | Children | Client Perspective | Finances | Modern Family | Remote Hearings | Arbitration | Private FDR's | Early Neutral Evaluations | Private Client | Trusts | Wills and Estates | Inheritance | Next Generation Wealth | Investment and HNWI's | Tax | Disputes | Shareholder Diputes | Digital Dispute Resolution | Libor | In-House | Crypto | International Arbitration | Litigation Funding | Future of Dispute Resolution | Witness Familiarisation | ESG |
In February, HM Treasury published the 'Future financial services regulatory regime for cryptoassets consultation and call for evidence' paper. In it are some intriguing indications of how cryptocurrency venues, brokers, and intermediaries are going to be dealt with in the UK. The paper sets out the next (but not final) phase of the government's approach to regulating cryptoassets.
What is most important to note from the outset is that this paper deals with a very small part of the government's approach. Nevertheless, an overview offers insight into where we are headed and is useful in understanding the government's rather weighty regulatory approach, to ascertain what this might mean to banks, businesses, and investors, both in and outside of the UK.
Read Dr Jennifer White's full article below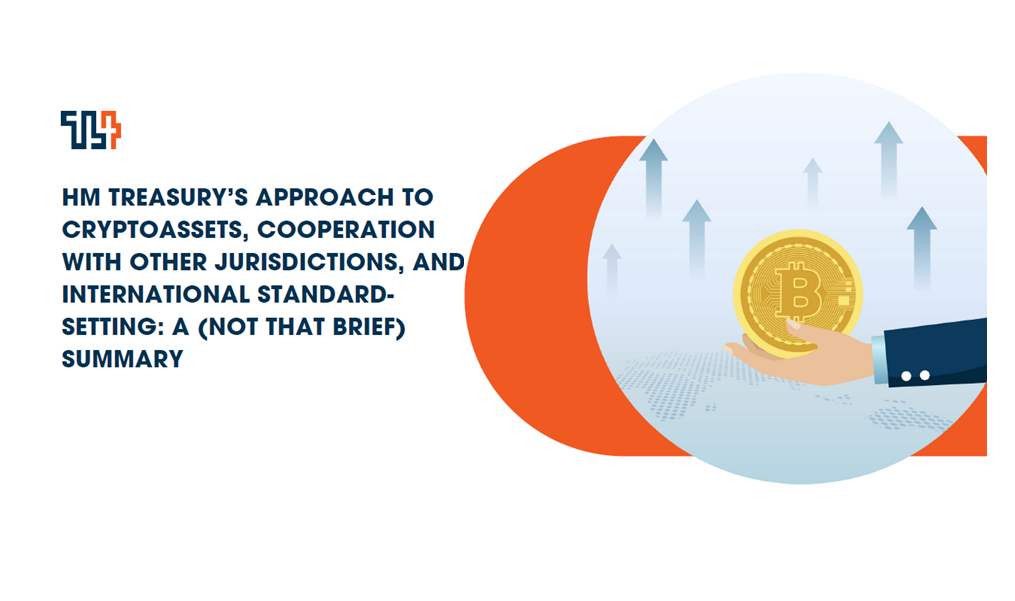 Author
Dr Jennifer White - ThoughtLeaders4

Our Private Client Community Partners