Knowledge Hub
Join the Conversation!
Impartial and independent, ThoughtLeaders4 Private Client Knowledge Hub hosts cutting edge industry content and insight.
Email maddi@thoughtleaders4.com to submit content.
Private Client Magazine Issue 4 - Trustees Under Pressure
Date: 05/07/2021
Type: Articles Community Magazine ThoughtLeaders 4 Content Main Issue
Topic: Private Client | Trusts | Wills and Estates | Inheritance | Next Generation Wealth | Investment and HNWI's | Tax |
"Pressure is a privilege – it only comes to those who earn it." - Billie Jean King
Issue 4 is live! A year on from the launch of our Private Client Community we continue to see growth in the breadth, engagement and commitment from our members. Emerging from a pandemic leaves us with even more of
a need to look to peers for inspiration, knowledge and confidence.
Thank you to our contributors for their interpretations on the pressure trustees have faced in the face of change. We also express our gratitude to our Community Partners whose support allows us to deliver the highest quality of content.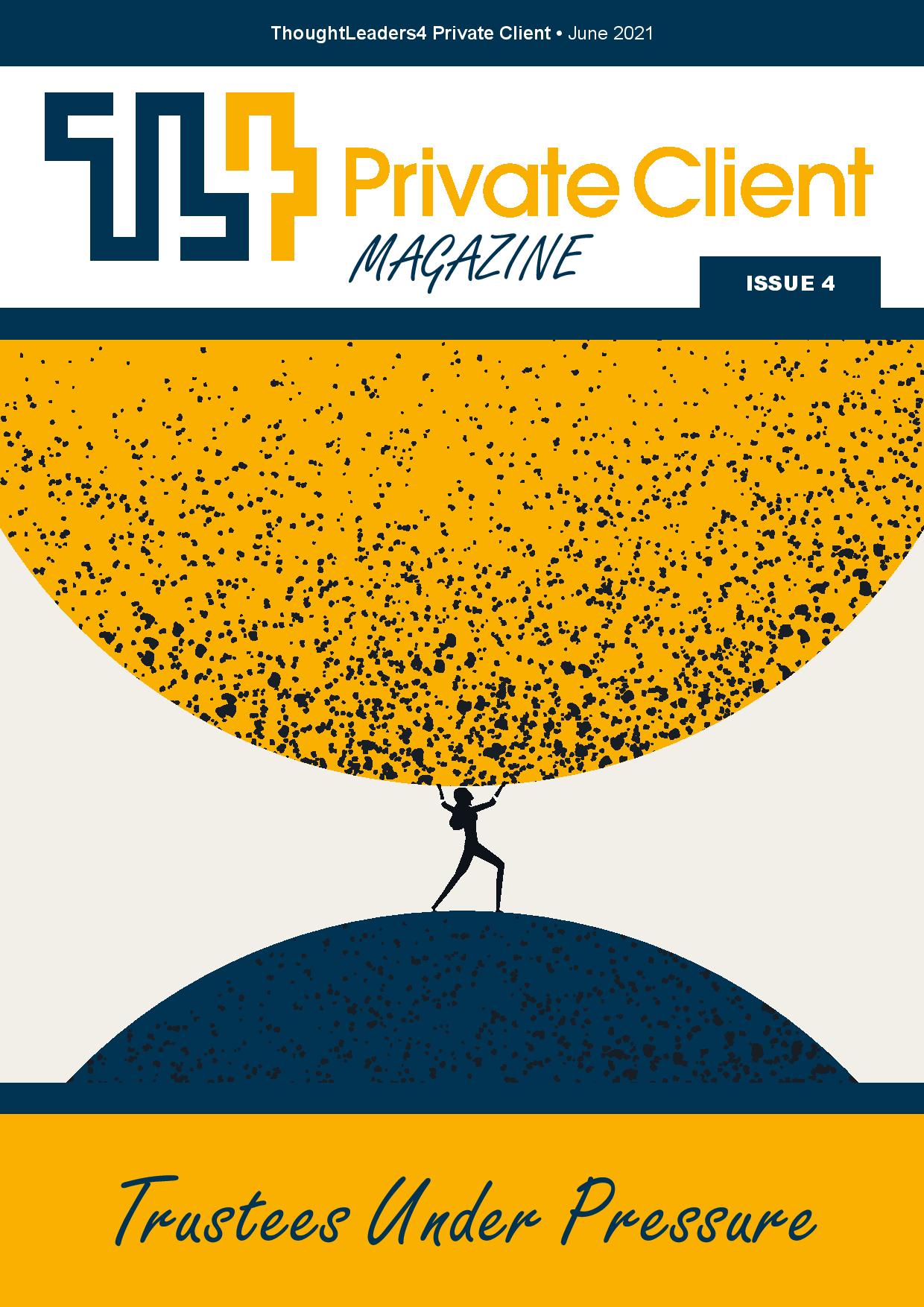 Author
ThoughtLeaders4 Private Client

Our Private Client Community Partners