Knowledge Hub
Join the Conversation!
Impartial and independent, ThoughtLeaders4 Private Client Knowledge Hub hosts cutting edge industry content and insight.
Email maddi@thoughtleaders4.com to submit content.
Private Client Magazine Issue 6 - Let's Talk Contentious Trusts
Date: 11/02/2022
Type: 60 seconds with Articles Community Magazine ThoughtLeaders 4 Content Community Partner Main Issue
Topic: Private Client | Trusts | Wills and Estates | Inheritance | Next Generation Wealth | Investment and HNWI's | Tax |
"Don't raise your voice, improve your argument." - Desmond Tutu
In Issue 6 of Private Client Magazine, our authors focus on all things Contentious Trusts; from Sham trusts and the protectors' power of consent, to NFT's, digital art and money laundering. We also find out a little bit more about our members with a series of quickfire 60 second interviews. As we settle into the new year, 2022 will bring fresh knowledge, insights, and opportunities to bring the Private Client community together. We predict an action-packed year, and we look forward to welcoming you at some of our events both virtually, and in-person.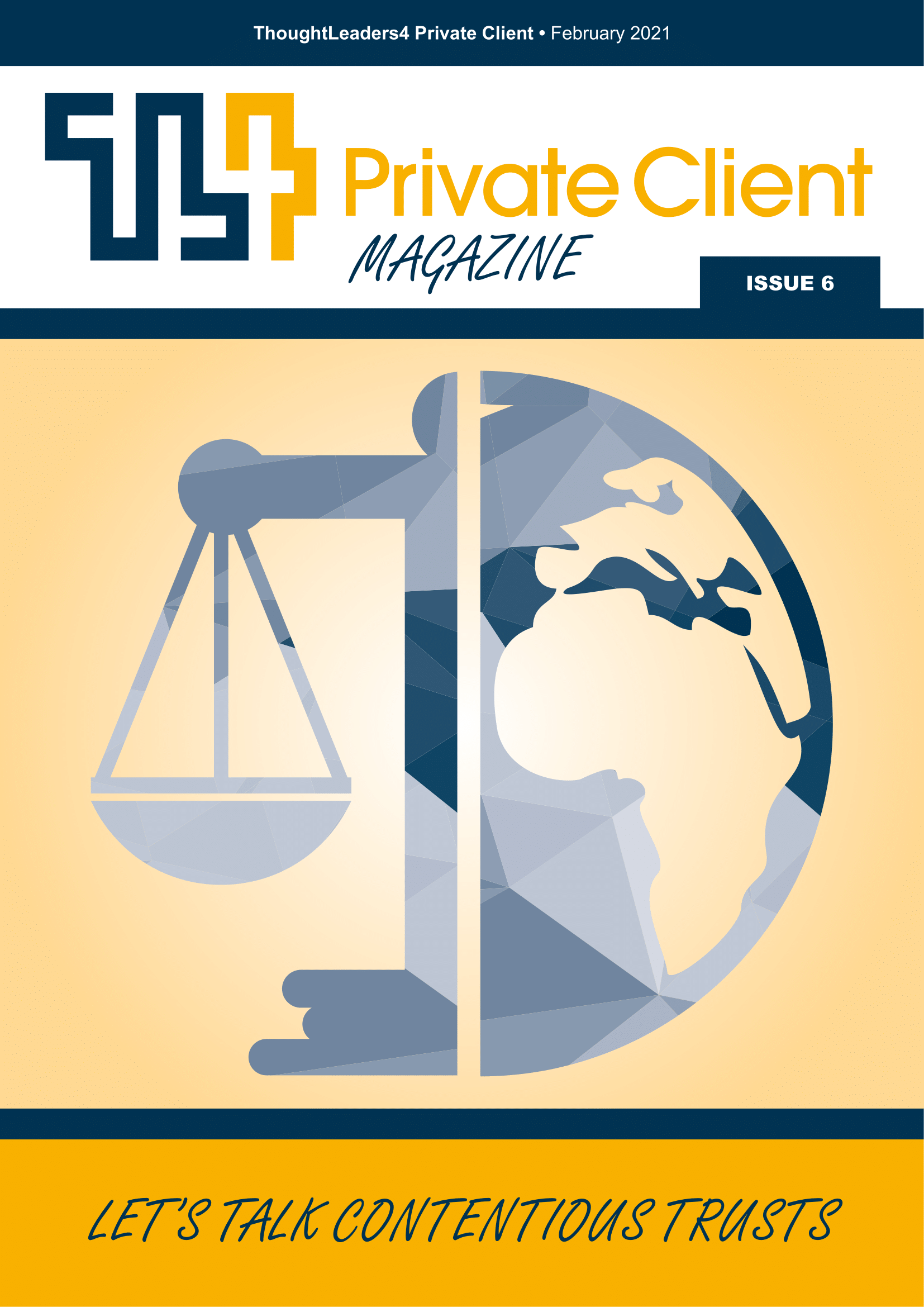 Author
ThoughtLeaders4 Private Client

Our Private Client Community Partners