Private Client Magazine Issue 7 - Offshore Edition: Topical Tropicals
Date: 20/05/2022
Type: 60 seconds with Community Magazine Interviews Main Issue
Topic: Private Client | Trusts | Wills and Estates | Inheritance | Next Generation Wealth | Investment and HNWI's | Tax |
We are delighted to present the Offshore issue of Private Client Magazine. In this edition our contributors discuss a range of topics impacting the offshore world, including crypto, deemed domicile, and onshoring.
We also get to know some of our community better with a series of 60 seconds with interviews, finding out their strangest/most exciting story in the industry, their role models, and what they are most looking forward to for the remainder of 2022.
Thank you to our authors and community partners for their consistent support, we hope you enjoy this latest edition.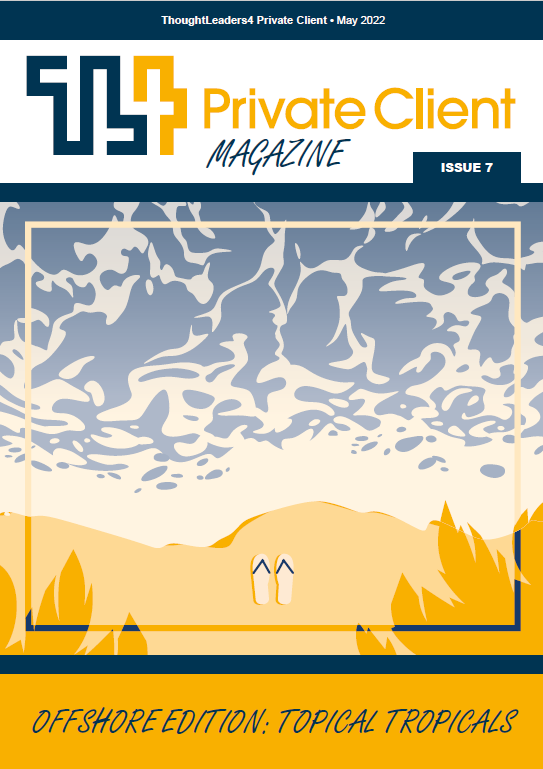 Author
ThoughtLeaders4 Private Client

Our Private Client Community Partners