Knowledge Hub
Join the Conversation!
Impartial and independent, ThoughtLeaders4 Private Client Knowledge Hub hosts cutting edge industry content and insight.
Email maddi@thoughtleaders4.com to submit content.
Private Client Magazine Issue 9 - Around The World 2022
Date: 24/11/2022
Type: 60 seconds with Community Magazine Main Issue
Topic: Private Client | Trusts | Wills and Estates | Inheritance | Next Generation Wealth | Investment and HNWI's | Tax |
We are delighted to present the final issue of Private Client Magazine for 2022, where we explore what has been happening around the world during the past year. Our authors cover numerous topics, including technology, ESG investing, post-covid trends, and art finance. Our issue also covers recent developments from the UAE, Singapore, Italy and more.
Thank you to all of our members, contributors, and community partners for their support throughout 2022. The Private Client community continues to grow, we have more events, more magazines, and more content coming, so we look forward to working with you all in 2023.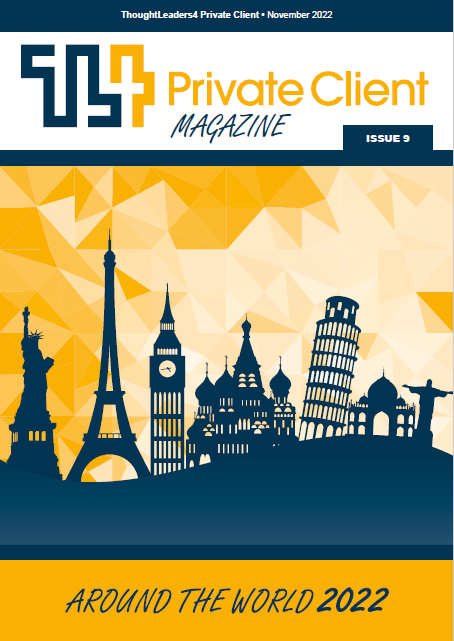 Author
ThoughtLeaders4 Private Client

Our Private Client Community Partners