Knowledge Hub
Join the Conversation!
Impartial and independent, ThoughtLeaders4 Private Client Knowledge Hub hosts cutting edge industry content and insight.
Email maddi@thoughtleaders4.com to submit content.
Private Client Tax Magazine - Tax Special 2023
Date: 02/02/2023
Type: Community Magazine Main Issue
Topic: Private Client | Inheritance | Investment and HNWI's | Tax |
We are delighted to present the 2023 Private Client Tax Special, where our authors discuss a variety of topical issues including taxation of art and cultural property, clean capital, and other key developments we will see over the coming year.
Thank you to our contributors, members and community partners for their support as we begin another busy year for the Private Client community. Please do keep an eye out for our quarterly magazines, with the first issue of 2023 being published in March.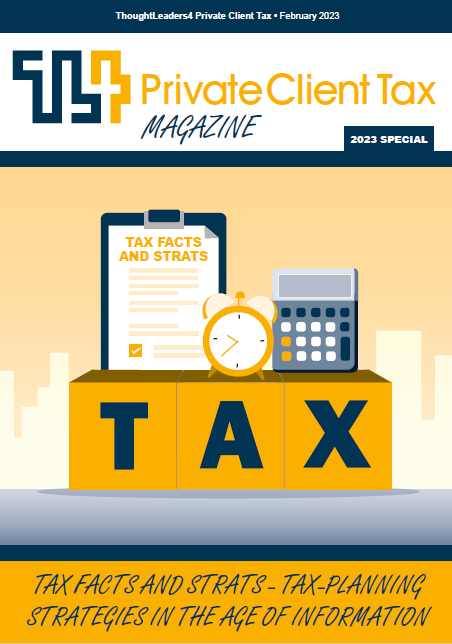 Author

Our Private Client Community Partners