Knowledge Hub
Join the Conversation!
Impartial and independent, ThoughtLeaders4 Disputes Knowledge Hub hosts cutting edge industry content and insight.
Email maddi@thoughtleaders4.com to submit content.
Commercial Court cracks down on crypto-fraudsters (if it can find them)
Date: 04/03/2021
Type: Articles
Topic: Disputes |
In the first initial coin offering 'ICO' fraud case before the Commercial Court, Ion Science Limited & Duncan Johns v Persons Unknown & Ors, the court granted permission to serve disclosure orders on two cryptocurrency exchanges through which the claimants' stolen bitcoin had been traced, granted a world-wide freezing order against persons unknown, and gave ground-breaking guidance on the lex situs of crypto-assets.
Roping the mark
Over several months, Ion Science Limited and its owner, Duncan Johns, transferred around £250,000 to invest in two initial coin offerings: Uvexo and Oileum. Mr Johns had been persuaded to invest in ICOs by several "advisors" claiming to be from a specialist investment firm called Neo Capital. Mr Johns allowed the "advisors" to make cash transfers to purchase bitcoin (by granting them remote control of his computer), which was then transferred onwards on his behalf.
The con exposed
A few months later, Neo Capital told Mr Johns that his Oileum investment had made a substantial profit (approximately $15 million) from his ICO investments which would be released once he had made certain commission payments totalling approximately £250,000 (again converted to bitcoin and transferred by the fraudsters). Despite making those payments, Mr Johns did not receive his alleged profits. It emerged that all his points of contact at Neo Capital had used aliases and could not be traced, and a substantial part of his bitcoin had been dissipated through two cryptocurrency exchanges (Binance and Kraken).
Injunctions against persons unknown
The claimants applied to the court for a proprietary injunction and worldwide freezing order over the assets of the individuals connected to the fictitious Neo Capital.
The court was satisfied that it was possible, and it had jurisdiction, to grant proprietary and world-wide freezing injunctions against persons unknown on the basis that the description of the fraudsters involved was sufficiently clear to be able to establish who would and would not be included in the group.
New guidance on lex situs of cryptocurrency
In order to obtain permission to serve out of the jurisdiction, the claimants had to show there were serious issues to be tried on the merits of their claims. The court was satisfied that this was the case and, in doing so, provided a ground-breaking decision on the lex situs of crypto-assets, on which there was no authority.
The court indicated that the lex situs of a crypto-asset is the place where its owner is domiciled. The judge cited in support the analysis by Professor Andrew Dickinson at paragraph 5.108 of his book, Cryptocurrencies in Public and Private Law.
Disclosure orders against the cryptocurrency exchanges
To try to find the recipients of the stolen bitcoin, the claimants also asked the court for permission to serve disclosure orders pursuant to the Bankers Trust jurisdiction and/or CPR 25.1(g) out of jurisdiction on the two cryptocurrency exchanges to seek information that might identify who held the claimants' stolen bitcoin.
The claimants argued that AB Bank Ltd v Abu Dhabi Commercial Bank PJSC [2016] EWHC 2082, which held that there was no gateway permitting service out of the jurisdiction against a third party for the purposes of a Norwich Pharmacal order, had been wrongly decided. Rather than determine that, the judge considered that that case was distinguishable as the instant application involved a Bankers Trust order (not a Norwich Pharmacal) and cited authority that such orders could be served out of the jurisdiction in exceptional circumstances, which the judge considered were met.
The judge's approach in Ion Science is to be contrasted with AA v Persons Unknown & Ors, Re Bitcoin [2019] EWHC 3556 (Comm) where both Bankers Trust and Norwich Pharmacal orders were sought. In that case the judge drew the claimant's advocate's attention to AB Bank Ltd, which led the advocate to adjourn those aspects of the claimant's application. After the decision in Re Bitcoin it had been doubted whether Bankers Trust orders could be obtained in similar scenarios, making the court's decision in Ion Science particularly significant.
A blueprint for future claims?
The factual matrix behind Ion Science may be a sign of things to come in the world of cyber-fraud litigation. Given the ever-increasing investment in crypto-assets (including Tesla recently revealing it has $1.5bn in bitcoin on its balance sheet) spurring its meteoric rise in value and the generally frothy state of the crypto market, it's likely that crypto-cons, be they ICO frauds or otherwise, will become increasingly lucrative and therefore more prevalent.
Ion Science, much like Re Bitcoin, provides a further example of the court treating crypto-assets as property within the common law definition and granting proprietary injunctions in favour of claimants where such assets are misappropriated. The case is of particular interest due to the court granting a Bankers Trust order to be served on crypto-exchanges and for its interim conclusion regarding the lex situs of crypto-assets.
First published by RPC on 18 February 2021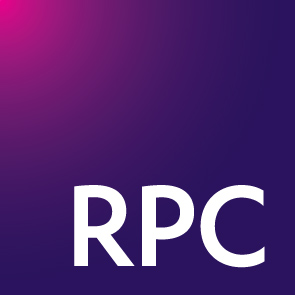 Author
Dan Wyatt, Partner and Christopher Whitehouse, Senior Associate and Rebecca Baker

Our Disputes Community Partners