Knowledge Hub
Join the Conversation!
Impartial and independent, ThoughtLeaders4 Disputes Knowledge Hub hosts cutting edge industry content and insight.
Email maddi@thoughtleaders4.com to submit content.
Disputes Magazine Issue 10 - Next Gen Edition
Date: 03/10/2023
Type: 60 seconds with Articles Community Magazine Main Issue Featured Article
Topic: Disputes | Shareholder Diputes | Digital Dispute Resolution | Libor | In-House | Crypto | International Arbitration | Litigation Funding | Future of Dispute Resolution | Witness Familiarisation | ESG |
We are delighted to present Issue 10 of Disputes Magazine which is our Next Gen edition. This edition hears from our next generation of practitioners, along with best practices for them. The issue highlights a number of chapters, including articles on highlighting advances in ediscovery techniques, the path for greener litigation, recent updates on collective actions, and examining the bank's legal role following the Supreme Court's decision in the Philipp v Barclays case.
Thank you to our community partners and contributors for their support.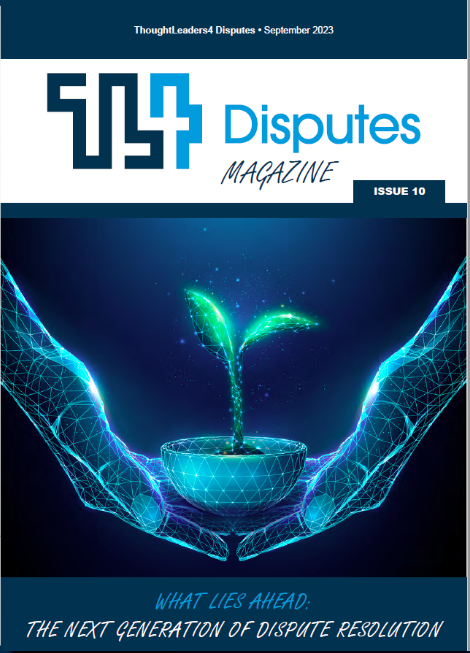 Author
TL4 Disputes

Our Disputes Community Partners