Knowledge Hub
Join the Conversation!
Impartial and independent, ThoughtLeaders4 Disputes Knowledge Hub hosts cutting edge industry content and insight.
Email maddi@thoughtleaders4.com to submit content.
Disputes Magazine Issue 2 - Our BIG Issue: Investor State, International Commercial Arbitration and Commercial Litigation
Date: 17/09/2021
Type: 60 seconds with Articles Community Magazine Interviews ThoughtLeaders 4 Content Community Partner Main Issue
Topic: Disputes | Shareholder Diputes | Digital Dispute Resolution | Libor | In-House | Crypto | International Arbitration | Litigation Funding | Future of Dispute Resolution |
Here at TL4 we are greatly encouraged by how the Community's brand identity has been evolving since we entered a rich ecosystem of dispute resolution practitioners a short 6 months ago. An overwhelmingly positive response to the launch edition of the Quarterly magazine last June proved to be hugely inspirational and rewarding.
We hope that by offering a multi-disciplinary blend of insights on the most pertinent topics ranging from ESG, SPACs to sanctions and sovereign enforcement, this second edition will serve as a helpful compendium of opinions, analyses and commentaries. Many thanks to all our contributing authors for helping ThoughtLeaders4 to make a real difference to our growing Community.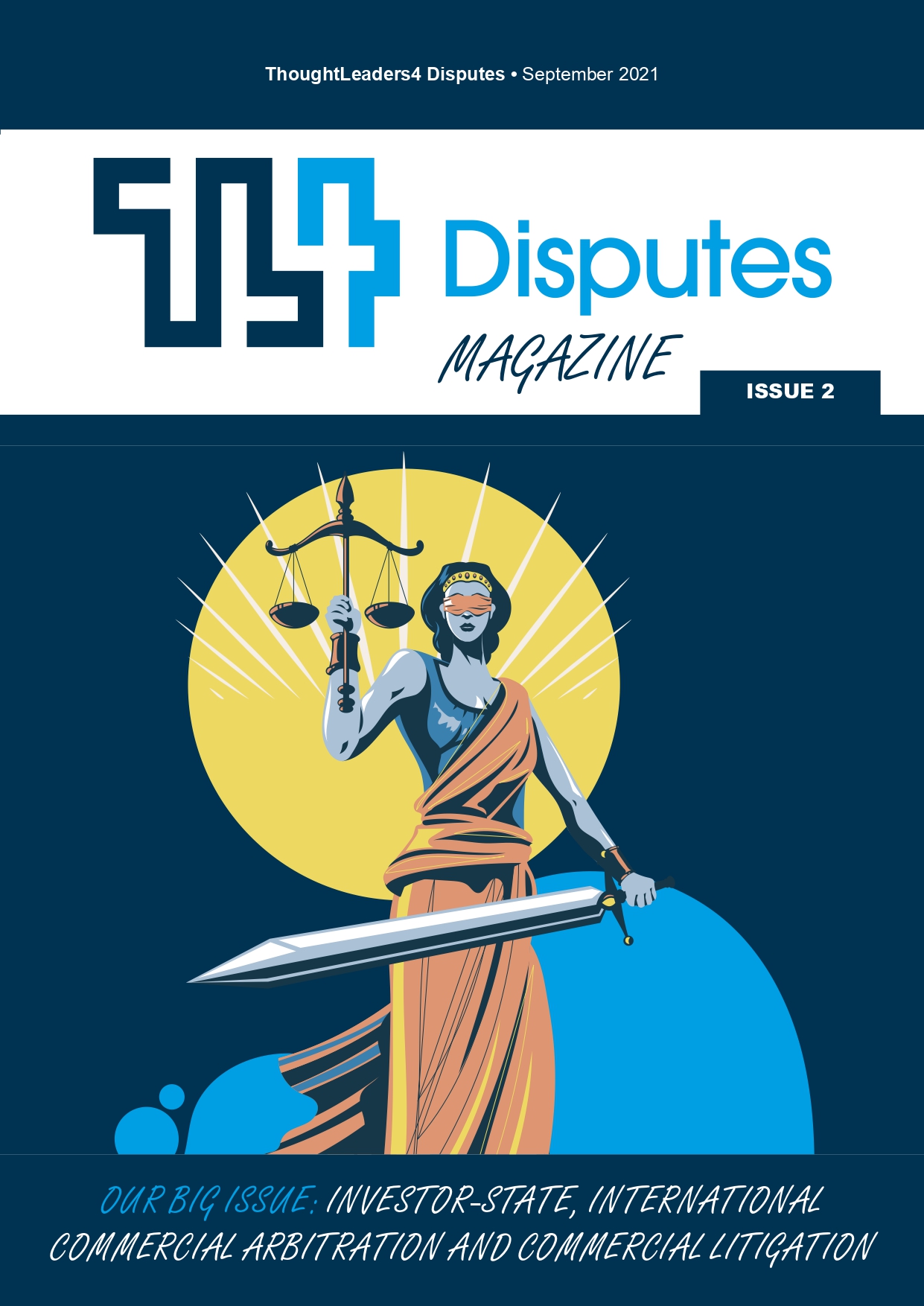 Author
ThoughtLeaders4 Disputes

Our Disputes Community Partners