Disputes Magazine, Issue 3 - Year in Review 2021: Learn from the Past, Strategise for the Future
Date: 21/12/2021
Type: 60 seconds with Articles Community Magazine Community Partner
Topic: Disputes | Shareholder Diputes | Digital Dispute Resolution | Libor | In-House | Crypto | International Arbitration | Litigation Funding | Future of Dispute Resolution |
Author:
"Twenty years from now you will be more disappointed by the things you didn't do than by the ones you did do. So throw off the bowlines, sail away from safe harbor. Catch the trade wind in your sails. EXPLORE. DREAM. DISCOVER" - Mark Twain
It is with great pleasure that we welcome our readers to the 3rd Edition of the ThoughtLeaders4 Disputes Community Quarterly Magazine. By collaborating with the wide range of legal professionals, this publication delivers exclusive new insights and technical knowledge helping our readers stay ahead of the game.
We would like to express our sincere gratitude to contributing authors and our fantastic Communty Partners for their support of this edition.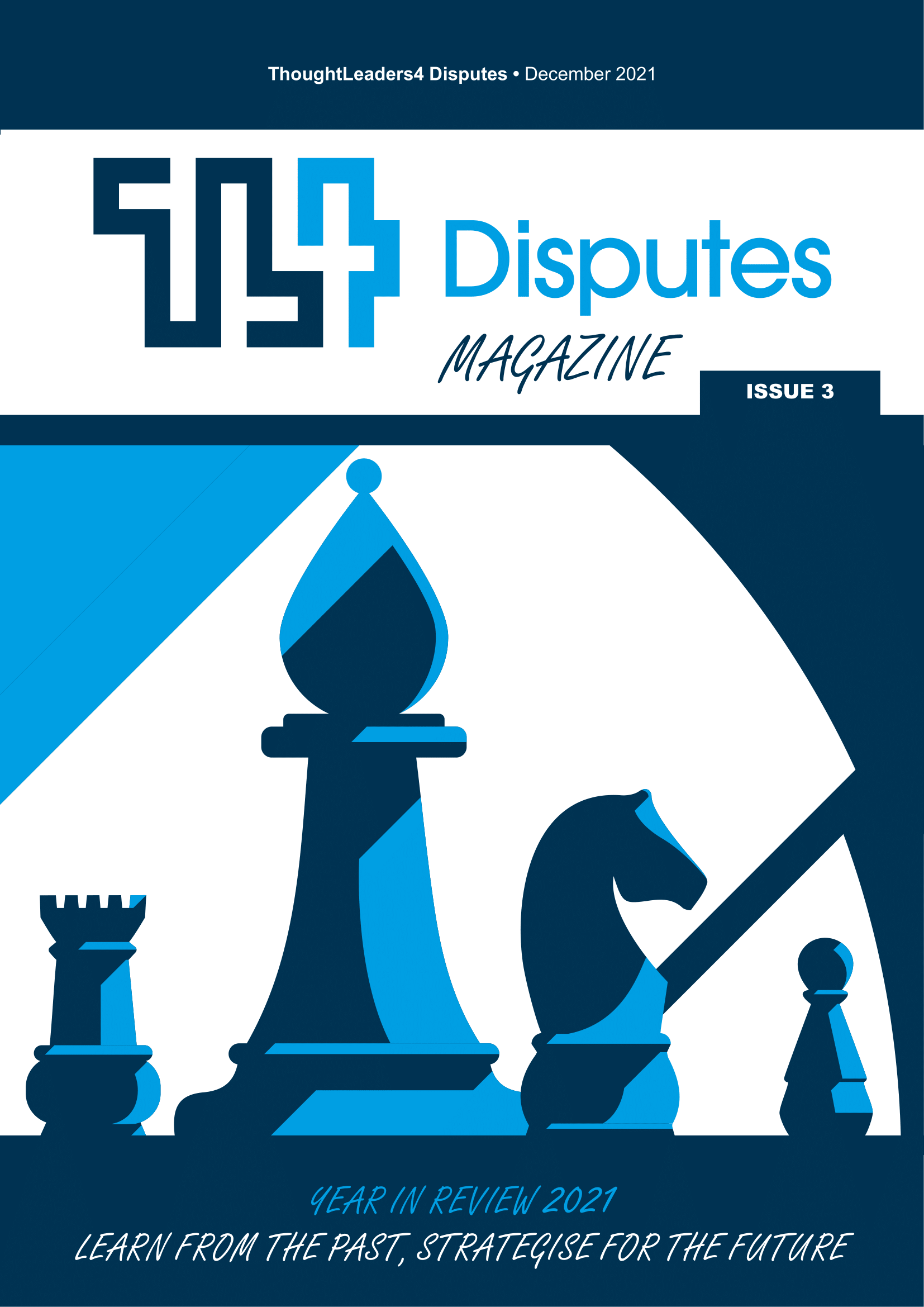 Our Disputes Community Partners