Knowledge Hub
Join the Conversation!
Impartial and independent, ThoughtLeaders4 Disputes Knowledge Hub hosts cutting edge industry content and insight.
Email maddi@thoughtleaders4.com to submit content.
Disputes Magazine Issue 8
Date: 17/03/2023
Type: 60 seconds with Articles Community Magazine Main Issue
Topic: Disputes | Crypto | International Arbitration | Future of Dispute Resolution | Witness Familiarisation | ESG |
We are nearing the end of Q1 and it has been a busy start to the year for the Disputes Community, and we are delighted to present the first edition of the year, Issue 8 of the Disputes Magazine. This year's editions explore different chapters throughout the year. For this issue, our authors discuss a variety of topics facing practitioners in the Arbitration, Corporate Disputes, and ESG space including recent cases, ChatGPT, the world of crypto, greenwashing, and more.
Thank you to all our community partners, members and contributors for their support as we head into an even bigger and more exciting year for the community.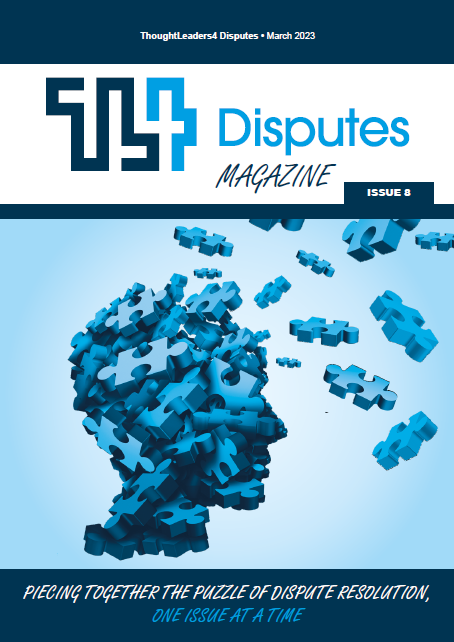 Author
ThoughtLeaders4 Disputes

Our Disputes Community Partners