Knowledge Hub
Join the Conversation!
Impartial and independent, ThoughtLeaders4 Disputes Knowledge Hub hosts cutting edge industry content and insight.
Email maddi@thoughtleaders4.com to submit content.
Disputes Magazine Issue 9
Date: 16/06/2023
Type: 60 seconds with Articles Community Magazine Main Issue
Topic: Disputes | Shareholder Diputes | Digital Dispute Resolution | Libor | In-House | Crypto | International Arbitration | Litigation Funding | Future of Dispute Resolution | Witness Familiarisation | ESG |
We are delighted to present Issue 9 of Disputes Magazine, which is jam-packed full of the latest insights and discussions in the dispute resolution area. In this issue, we have a special supplement by Bond Solon, one of the UK's largest providers of Witness Familiarisation training who explore a variety of topics including sourcing and vetting expert witnesses, litigation in the metaverse, and more. This issue also includes chapters on India, following our India Dispute Resolution Forum, Crypto & Digital Assets ahead of our Crypto in Disputes Conference at the end of June, along with Corporate Disputes, and Arbitration.
Thank you to all our members, contributors, and community partners for their ongoing support.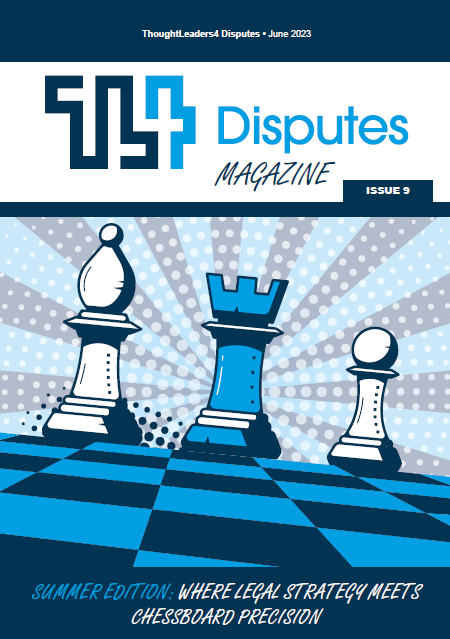 Author
ThoughtLeaders4 Disputes

Our Disputes Community Partners