Knowledge Hub
Join the Conversation!
Impartial and independent, ThoughtLeaders4 Disputes Knowledge Hub hosts cutting edge industry content and insight.
Email maddi@thoughtleaders4.com to submit content.
Give credit where credit's due: settlement agreements and the Consumer Credit Act 1974 (CFL Finance v Laser Trust & Gertner)
Date: 15/07/2021
Type: Articles
Topic: Disputes | Shareholder Diputes | Digital Dispute Resolution | Libor | In-House | Crypto | International Arbitration | Litigation Funding | Future of Dispute Resolution |
In a judgment likely to affect settlements of all kinds of disputes, the court determined that an agreement, by which an individual's payment obligations are delayed in return for consideration (and where the individual debtor does not dispute the debt), can be a "consumer credit agreement" under the provisions of the CCA,.
If an agreement is subject to the CCA and does not comply with all of the relevant statutory criteria, it could be unenforceable by the lender unless it is possible to obtain a validation order from the Office of Fair Trading.
The basic points are as follows:
In order for the CCA to apply the debtor must be an individual, sole trader, a partnership of two or three partners who are individuals, or an unincorporated association.
The CCA does not apply to an agreement if the debtor agrees to pay a debt which he or she genuinely disputed in its entirety on substantial grounds.
The CCA does not apply if, in agreeing to pay by instalments, the debtor does not provide any consideration.
Providing consideration would include if the debtor agreed to pay interest on what he or she owes; or if he or she agreed to release a claim against the creditor.
In order for the release of a claim by the debtor to constitute consideration, the claim must have a degree of merit or a fair chance of success. Giving up an unmeritorious or fanciful claim will not constitute providing consideration.
Executing an agreement as a deed does not constitute providing consideration.
The CCA will apply if the debtor agrees that he or she owes the debt and the creditor agrees to accept payment by instalments.
However the CCA does not apply if not more than 12 payments are made in a period of less than 12 months (and no interest is charged). (There are also various other circumstances/exceptions in which the CCA will not apply – legal advice should always be sought.)
The CCA can apply to settlement agreements attached to Tomlin Orders.
CFL Finance Ltd has now applied for permission to appeal to the Supreme Court. However pending the outcome of that application, parties need to be aware of the potential consequences of non-compliance with the CCA.
For now, it appears that allowing a party more time to pay may allow them more ways to avoid paying.
It is important to note that the law of Consumer Credit is extremely complex and therefore in all circumstances formal legal advice is required.
For access to the full text click here
Read more about the author here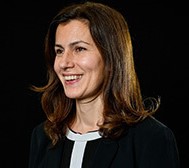 Author
Harriet Campbell, Stephenson Harwood

Our Disputes Community Partners