Knowledge Hub
Join the Conversation!
Impartial and independent, ThoughtLeaders4 Disputes Knowledge Hub hosts cutting edge industry content and insight.
Email maddi@thoughtleaders4.com to submit content.
Judge warns lawyers of the serious consequences of non-compliant witness statements | Bond Solon
Date: 08/02/2023
Type: Articles
Topic: Disputes | Shareholder Diputes | Digital Dispute Resolution | Libor | In-House | Crypto | International Arbitration | Litigation Funding | Future of Dispute Resolution | Witness Familiarisation |
In the recent case of Cumbria Zoo Company Ltd v The Zoo Investment Company Ltd [2022] EWHC 3379 (Ch), HHJ Pearce gave an important message to witnesses giving evidence and those responsible for signing declarations of compliance in witness statements.
"In another case that I have heard recently where questions of non-compliance with PD57AC were raised, counsel suggested that solicitors might feel under pressure to sign certificates of compliance pursuant to PD57AC even where they knew that statements were non-compliant, such pressure arising from the desire of their clients to ensure that they had their day in court. If that is seen by some as a justification for signing statements that certify compliance when there has not been, practitioners need to be aware of the serious consequences that this may have both for their clients and for themselves.''
Read on to find out about the key principles of this case, as well as Bond Solon's Interviewing Skills course, designed specifically to assist litigation and arbitration practitioners elicit and record accurate, undistorted and PD 57AC compliant witness evidence.
Background
The case concerned two companies, the lessee, Cumbria Zoo Company Ltd (the Claimant) and the landlord, The Zoo Investment Company (the Defendant) of two parcels of land adjacent to the A590 at Lindal-in-Furness, Cumbria.
The land had been operated as a zoo since the early 1990s, latterly by the Claimant.
On 7 June 2021, the Claimant issued proceedings against the Defendant for declaratory relief, claiming that the Defendant invalidly forfeited the lease following the service of notices pursuant to Section 146 of the Law of Property Act 1925, and alternatively relief from forfeiture. It further sought injunctive relief preventing the Defendant from re-entering the premises pursuant to a right of re-entry without order of the court, damages, interest and other declaratory relief relating its property and rights.
Interim injunctive relief was granted. The trial commenced on 18 October 2022 in the High Court of Justice Business and Property Courts in Manchester.
Alongside the main issues of the case, HHJ Pearce considered preliminary issues on the witness evidence, some of which breached the requirements of PD 27AC.
Practice Direction 57AC
HHJ Pearce, reminding himself of the challenges of witness recollection during civil litigation, referred to Lord Leggatt JSC's judgment in Gestmin SGPS S.A. v Credit Suisse [2013] EWCA 3560 (Comm), noting:
"The process of civil litigation itself subjects the memories of witnesses to powerful biases. The nature of litigation is such that witnesses often have a stake in a particular version of events. This is obvious where the witness is a party or has a tie of loyalty (such as an employment relationship) to a party to the proceedings. Other, more subtle influences include allegiances created by the process of preparing a witness statement and of coming to court to give evidence for one side in the dispute. A desire to assist, or at least not to prejudice, the party who has called the witness or that party's lawyers, as well as a natural desire to give a good impression in a public forum, can be significant motivating forces.
Considerable interference with memory is also introduced in civil litigation by the procedure of preparing for trial. A witness is asked to make a statement, often (as in the present case) when a long time has already elapsed since the relevant events. The statement is usually drafted for the witness by a lawyer who is inevitably conscious of the significance for the issues in the case of what the witness does nor does not say. The statement is made after the witness's memory has been 'refreshed' by reading documents. The documents considered often include statements of case and other argumentative material as well as documents which the witness did not see at the time, or which came into existence after the events which he or she is being asked to recall. The statement may go through several iterations before it is finalised. Then, usually months later, the witness will be asked to re-read his or her statement and review documents again before giving evidence in court. The effect of this process is to establish in the mind of the witness the matters recorded in his or her own statement and other written material, whether they be true or false, and to cause the witness's memory of events to be based increasingly on this material and later interpretations of it rather than on the original experience of the events."
He confirmed the intention behind the new Practice Direction 57AC - to assist the Business and Property courts in dealing efficiently with cases where witness statements have been used for narrative, commentary, and argument.
Under this Practice Direction, trial witness statements should not:
Quote at any length from any document to which reference is made.
Seek to argue the case, either generally or on a particular point.
Take the courts through the documents in the case or set out a narrative derived from the documents.
Include commentary on other evidence in the case, set out matters of belief, opinion or argument about the meaning, effect, relevance or significance of that other evidence.
"PD57AC expressly refers to the possibility of a witness giving hearsay evidence (see paragraph 2.3(2) of the Appendix), reflecting the general right of a party in a civil case to rely on hearsay evidence pursuant to the Civil Evidence Act 1972. However, such evidence is of course subject to the obligation which arises in respect of all witness evidence to state the source for matters of information or belief (see paragraph 18.1 of PD32).''
In addition, PD57AC provides for certificates of compliance:
From the witness: "I understand that it is not my function to argue the case, either generally or on particular points…"
From the legal representative: "I am satisfied that the purpose and proper content of trial witness statements, and proper practice in relation to their preparation, including the witness confirmation required by paragraph 4.1 of Practice Direction 57AC, have been discussed with and explained to [name of witness]. I believe this trial witness statement complies with Practice Direction 57AC and paragraphs 18.1 and 18.2 of Practice Direction 32, and that it has been prepared in accordance with the Statement of Best Practice contained in the Appendix to Practice Direction 57AC."
Witness Evidence
HHJ Pearce had two main concerns with the witness evidence in this case.
Firstly, the extreme and adversarial stance of two witnesses on either side of the case, Ms Brewer and Mr Rivera, the latter contending that he had been the subject of a "vitriolic and largely untruthful press campaign" encouraged by the former who had accused him of mismanagement and animal welfare concerns. This dispute involved other witnesses, colouring their evidence, and ultimately leading to a partisan approach to giving evidence. This aggravated the usual difficulties of relying on oral evidence of witnesses when not supported by contemporary documentation.
Secondly, the evidence of Ms Janette Kemp, the Managing Director of the Defendant.
In her signed statement, Ms Kemp had scrutinised various documents, carefully explaining to the reader how those documents undermined the Claimant's case. Her statement was "littered with comments and expressions of belief that could only at best be based on attributed hearsay''.
"I submit that the clear written evidence covering a considerable period of time and involving Karen Brewer, her co-directors and other advisers clearly shows that any statement made by them cannot be relied upon as being truthful."
"Much of the argument depends upon the differing accounts and interpretations of the parties and it is understandably difficult for the Court to decide which version of events is more accurate. I therefore believe it is relevant to initially consider the consistency, or otherwise, of the accounts being given, how this is supported by the hard written and photographic evidence and how this reflects upon the reliability or otherwise of the main witnesses."
The statement's corresponding certificate of compliance had been signed by a member of the Defendant's legal team.
Referencing minor infractions of PD 57AC that he had come across in previous cases, HHJ Pearce concluded that Ms Kemp's witness statement was a gross instance of non-compliance, contravening the provision against commenting on other evidence.
Analysis
HHJ Pearce adopted key features in two cases of non-compliance.
Vice Chancellor in Greencastle v Payne [2022] EWHC 438 (IPEC):
That "the whole purpose of Practice Direction 57AC is to avoid a situation where the witness statements are full of comment, opinion, argument and matters asserted that are not within the knowledge of the witness, which have to be disentangled at trial by protracted cross-examination ".
That it is not for the parties alone to determine how the court deals with non-compliance.
He stated that "protracted cross-examination'' was only avoided in this case by counsel agreeing that he ''should simply disregard passages of the evidence which contained expressions of belief, opinion, comment and unattributed hearsay.''
In addition, the Claimant's counsel did not argue for sanctions on the Defendant. "This was seemingly motivated by a concern that the statements relied on by his own client were not entirely compliant (which was true, though on a different scale to that in Ms Kemp's statement); an (understandable) fear that the issue might waste time in an already tight timescale; and a belief that his opponent and he could avoid any real unfairness from what had happened (which proved correct).''
Mellor J in Lifestyle Equities v Royal Country Berkshire Polo Club Ltd [2022] EWHC 1244:
"… in my view PD57AC should not be taken as a weapon with which to fillet from a witness statement either two or three words at various points or essentially insignificant failures to comply with PD57AC in a witness statement. Furthermore, in my view, before an application is brought seeking to strike out passages in a witness statement based on PD57AC, careful consideration should be given as to proportionality and whether such an application is really necessary. Indeed, in my view, an application is warranted only where there is a substantial breach of PD57AC (as, for example, in Greencastle ). If there really is a substantial breach of PD57AC, it should be readily apparent and capable of being dealt with on the papers. That might provide a mechanism for dealing with objections in an efficient and cost-effective manner.''
Decision
HHJ Pearce warned parties to be careful about the proportionality of taking objection to minor non-compliance with PD57AC, as advocated by Mellor J above. However, he stated that this did not apply in this case because "the non-compliance in Ms Kemp's statement was substantial and fragrant.''
Had there been a pre-trial review, the judge confirmed that he would have had "little hesitation in prohibiting the Defendant from relying on the statement''. He also referred to the case of McKinney Plant & Safety v Construction Industry Training Board [2022] EWHC 2361 where the judge ordered a party whose non-compliance caused additional costs at a pre-trial review to pay those costs on the indemnity basis.
Whilst there was no pre-trial review in this case, HHJ Pearce did hint at cost consequences, stating "I can see little prospect of the court allowing a party who is otherwise the beneficiary of an order of costs to recover the costs of the preparation of a witness statement that is so grossly non-compliant. That is a matter which can be dealt with in this case in due course, as may be necessary''.
However, even if no sanctions are imposed, he cautioned legal representatives that "non-compliance may weaken the credibility of the witness and thereby undermine the case of the party who calls a witness in such circumstances.''
Summary
This case is just one of many that demonstrates how important it is for witnesses to understand the purpose and constraints of their witness statements, but also for legal representatives to be aware of best practice in witness interviewing, assessing, and recording witness interviews in preparation for a hearing. Particularly, if a non-compliant witness statement could negatively impact the outcome of a case.
Bond Solon's Interviewing Skills course has been specifically designed to assist litigation and arbitration practitioners in eliciting and recording accurate, undistorted and PD 57AC compliant witness evidence.
Over the course of one full day or two half days, delegates will understand key elements of best practice interviewing, such as:
The risks of distortions of witness memory and what can cause them.
What impacts the credibility and reliability of evidence.
The cognitive interview approach to gathering information from witnesses.
How best to record questions and answers when interviewing witnesses.
To find out more about this course, and Bond Solon's Witness Familiarisation services, contact us on +44 (0)20 7549 2549 or at info@bondsolon.com.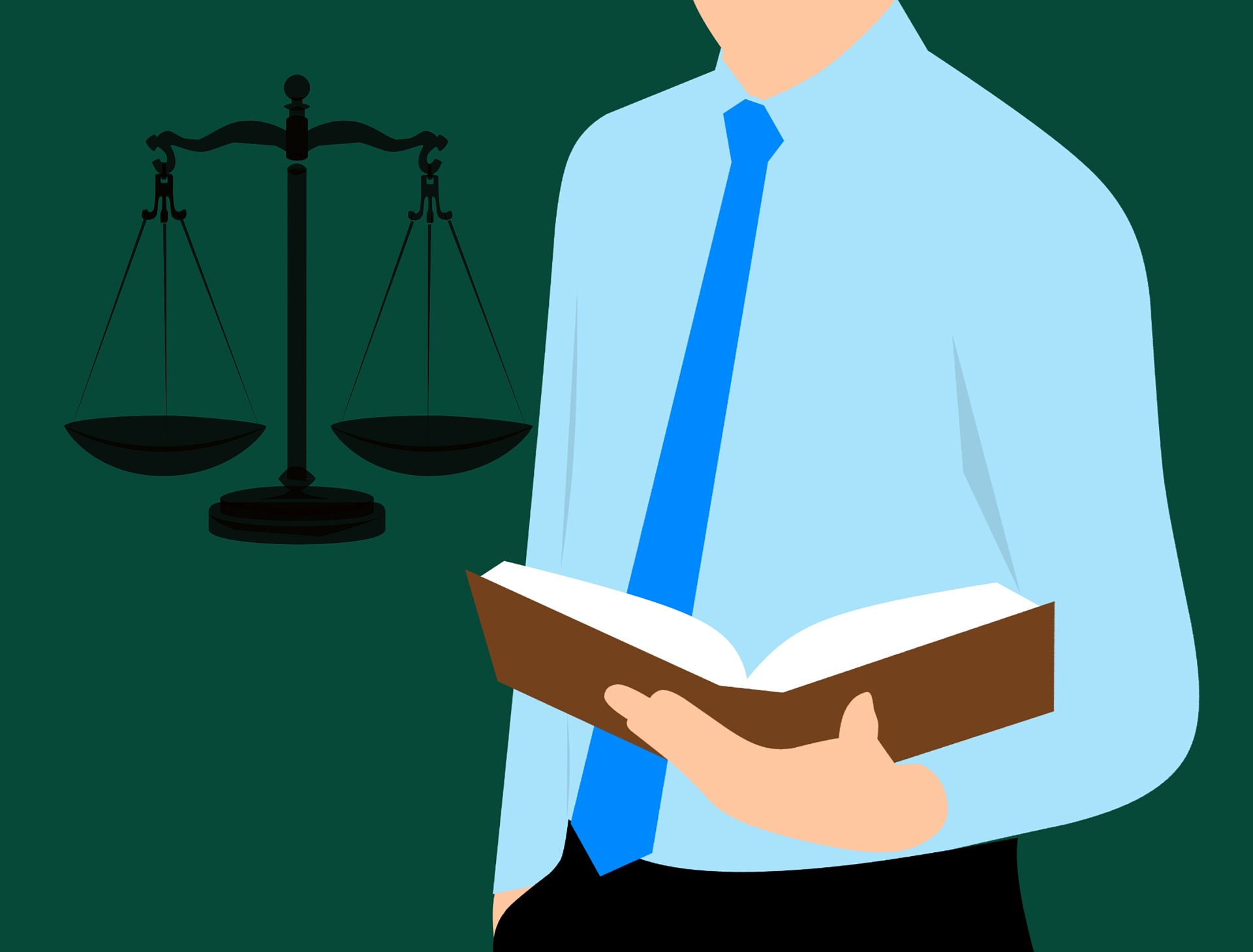 Author
Bond Solon

Our Disputes Community Partners