Knowledge Hub
Join the Conversation!
Impartial and independent, ThoughtLeaders4 Disputes Knowledge Hub hosts cutting edge industry content and insight.
Email maddi@thoughtleaders4.com to submit content.
Oatly Vs Glebe Farm Food – Picking your Battles
Date: 11/08/2021
Type: Articles
Topic: Disputes | Shareholder Diputes | Future of Dispute Resolution |
This morning, the news broke that a family-run farm has won its legal battle against Oatly, the multimillion-pound producers of plant-based milk, after they were accused of trademark infringement. Oatly brought legal action against Glebe Farm Foods, saying their product PureOaty took "unfair advantage" of their own product. However, a High Court judge has ruled in favour of the family business, on the grounds that he did not see "any risk of injury to the distinctive character" of the Oatly brand.
There has been significant social media backlash towards Oatly, with the public siding with the brother-sister run business in this classic case of David vs Goliath. This will no doubt affect the public perception and reputation of Oatly, which poses the question – was it all worth it?
A quick analysis of the public sentiment towards the Oatly brand on social media shows that #boycottoatly is performing strongly online. The negativity towards the brand runs through tweets such as this one:
"Good old @oatly@OatlyUK@OatlyUS – or 'yet another reason to not buy #Oatly'. Imagine working for them under the misapprehension that they were a nice company."
By contrast, the public have sided with Glebe Farm Foods, commending the small brand for 'beating another corporate bully'. One tweeter wrote:
"All you oat milk drinkers out there. I encourage you to buy #pureoaty – British family owned @GlebeFarmFoods. Not only is their drink fab, but they took on @oatly who accused them of 'copying their image', & won. This pleases me more than I can say. #BuyBritish – Not Swedish "
There is strong reason to question whether the reputational risk attached to the decision to take legal action would ever have outweighed the benefits – it would be interesting to look at how Oatly projected the potential impact of the PureOat product on its sales; especially if a similar analysis was done on the projected impact of sales caused by the trending #boycottoatly campaign. Brands should not be hasty to forget the importance of reputation to the viability of a business, and how quickly that can be destroyed.
As such, any big corporates considering entering into a David vs Goliath legal battle over something similar, really ought to consider the strength of the legal case in conjunction with the potential reputational risks to avoid a similar catastrophe. Take a moment, weigh up the stats and consider on the balance whether it is really worth stepping into the court of public opinion.
Read the original article here
Read more about the author here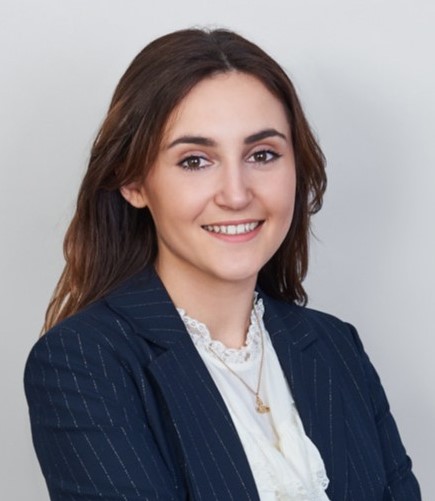 Author
Dina Hudson, Senior Account Executive, Byfield Reputation Counsel

Our Disputes Community Partners